Tehran announces new measures to enforce mandatory veiling
Iran has announced it's to install cameras in public places to monitor and penalize women violating the mandatory hijab law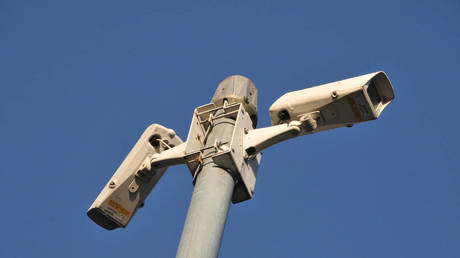 Tehran announces new measures to enforce mandatory veiling
The mandatory hijab law was one of the major points of contention behind last year's massive protests in Iran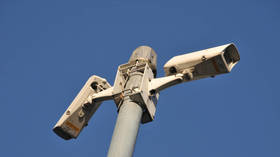 Iranian authorities will install cameras in public places to identify and "penalize" women who violate the nation's mandatory hijab law, the national police announced on Saturday. The measure is designed to replace the morality police, which were disbanded last year following massive protests sparked by the death in police custody of a young woman, Mahsa Amini.
An "innovative measure" is designed to "prevent any tension" within Iranian society, the police statement said. Several news media outlets, including Reuters and Anadolu Agency, reported that many Iranian women were still defying the hijab requirements even after the end of the massive protests that rocked the nation last year. Such a situation reportedly sparked a protest among the Iranian clergy.
Those found in violation of the law, which was adopted soon after the 1979 Islamic Revolution, would first receive "warning text messages" from the police on their mobile phones informing them about the legal consequences of a repeated offense.
A police statement published by the Iranian judiciary's Mizan news agency also accused those violating the law of "carelessly distorting the moral image of society" and called on them to "avoid any kind of action that tarnishes the spiritual image of the nation and causes insecurity."
On Tuesday, Iran's Supreme Leader Ayatollah Ali Khamenei said that the hijab was a "religious and legal restriction" and not just something imposed by the government. He also maintained that removing the Islamic head covering was "forbidden." Similar points were made by the government in a statement this week.
Iran faced massive protests last year, which broke out in September 2022 after Amini, detained by the so-called morality police for wearing an "improper" hijab, reportedly collapsed and died while in custody. A medical examination attributed her death to a preexisting condition, while various anti-government NGOS and some US-backed groups claimed she was beaten to death by police.
The protests transformed into weeks of violent unrest that claimed hundreds of lives. Tehran accused external forces, including the US and Israel, of fomenting the unrest and inciting violence. In December, Iran abolished the morality police. Last month, Khamenei also pardoned tens of thousands of protesters amid a massive amnesty marking the anniversary of the Islamic Revolution.