World Bank revises Russian GDP forecast
The World Bank has notably improved its growth forecast for the Russian economy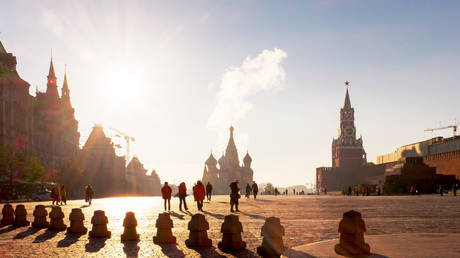 World Bank revises Russian GDP forecast
The country's economy is expected to do much better this year than bank had earlier predicted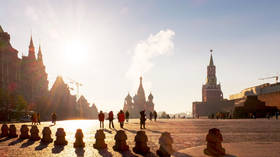 The Russian economy is doing considerably better than expected, according to the latest report from the World Bank, which anticipates a 0.2% GDP decline in 2023. That's a significant improvement from the 3.3% contraction forecast in its January outlook.
In its Europe and Central Asia Economic Update, released on Thursday, the World Bank reported that the Russian economy contracted by only 2.1% in 2022 in the face of severe sanctions.
According to the report, after a steep contraction in the second quarter of 2022, driven by the imposition of Western sanctions, economic activity stabilized in the second half of the year, doing "considerably better than expected." The contraction was driven by a decline in exports, in household consumption amid falling real incomes, outward migration, and restricted imports, among others, the report noted.
On the supply side, growth was supported by agriculture (6.6% year-on-year), with a record-high grain harvest, by construction (5%), by the financial sector (2.8%) and by oil production (2.1%).
In 2022, the Russian government delivered a fiscal stimulus amounting to 4.2% of GDP, boosting social benefits and providing subsidized loans and tax breaks to firms, the report noted. The budget reportedly recorded a deficit of 2.2% of GDP, compared to a small surplus in 2021.
"Higher-than-expected momentum from 2022 and a more moderate than expected contraction in crude oil and oil products in 2023 mean the economy is expected to contract by only 0.2% this year," the report said.
Average annual CPI inflation is expected to drop to 6.0% in 2023, according to the bank's figures, as the "post-sanction price shock moves into the baseline," and then gradually fall to the Russian central bank's target of 4% in 2025.
"Moderate growth of 1.2% and 0.8% is expected in 2024 and 2025 respectively as the economy stabilizes from the sanctions shock and sees a partial recovery in investment and exports."
The report also indicated that poverty in Russia is expected to decline slowly between 2023 and 2025 if at all, but "worsening conditions might easily reverse this trend."