Soros son granted repeated White House access – NYP
George Soros' son Alexander has visited the White House at least fourteen times since Joe Biden took office, records indicate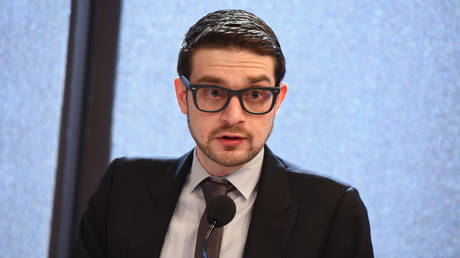 Soros son granted repeated White House access – NYP
Alexander Soros is his father's 'new ambassador,' one critic claims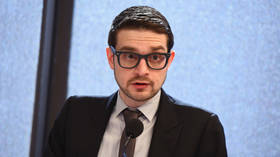 Alexander Soros, the son of billionaire and longtime Democratic Party donor George Soros, has made at least fourteen visits to the White House since Joe Biden took office, according to publicly available visitor logs seen by the New York Post.
The younger Soros, 37, who is also a noted fundraiser on behalf of the Democratic Party, met with Biden administration officials a minimum of twelve times last year, according to recently updated logs. He also visited twice in 2021.
Alexander Soros is the chair of the liberal Open Society Foundations, whose remit, it says, is to provide grants to causes that promote "the growth of inclusive and vibrant democracies."
His father George Soros set up the foundation, which has distributed more than $32 billion to various causes supporting liberal issues since 1998. He is a deeply controversial figure within some conservative sections in the US and abroad, who argue that his 'philanthropy' is merely political meddling.
"[He has done] tremendous damage to our country," said Mike Howell of the Oversight Project at the Conservative Heritage Foundation, speaking of George Soros and published by the New York Post on Saturday. "The Soros agenda is one of death and destruction in the name of open borders and ending Western civilization."
The nature of Alexander Soros' White House visits include a meeting last December 1 with Nina Srivastava, the assistant of former Biden chief of staff Ron Klain. Later that same evening, Soros was among 330 attendees at a state dinner to honor French president Emmanuel Macron, records show.
A day later Soros junior met with Mariana Adame, who advises the counselor to President Joe Biden, as well as Deputy National Security Advisor Johnathan Finer, according to the logs. The content of the meetings remains unclear, and the White House did not respond to inquiries made by the New York Post.
"All throughout the White House, there is a Soros hold somewhere," a critic of George Soros, Matt Palumbo, also told the Post. "[Alexander] is his father's new ambassador."
The elder Soros has again recently come under fire from right-wing critics recently after it was revealed he donated $1 million to a political action committee that later backed Alvin Bragg – the Manhattan DA pursuing a criminal conviction of Donald Trump. Soros denies directly funding Bragg or even knowing who he was.