CNN abruptly fires longtime host
CNN has fired TV host Don Lemon, who worked for the network between 2006 and 2023, kicking off a public dispute with the former anchor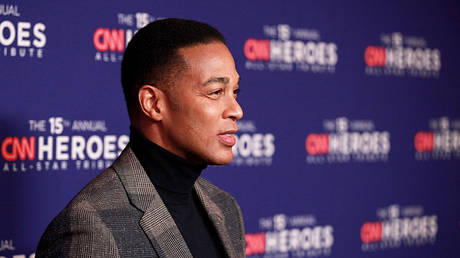 25 Apr, 2023 02:16
HomeWorld News
CNN abruptly fires longtime host
Don Lemon said he was "stunned" by his dismissal after working at the network for 17 years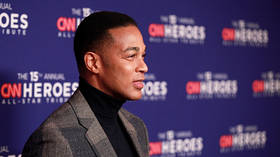 CNN has fired TV host Don Lemon, who worked for the outlet between 2006 and 2023, kicking off a public dispute with the former pundit as he insists he was blindsided by the decision.
Lemon took to Twitter to announce his firing on Monday, saying he was given no advance notice while suggesting the move was motivated by "larger issues at play" behind the scenes, without specifying what they might be.
"I was informed this morning by my agent that I have been terminated by CNN. I am stunned. After 17 years at CNN I would have thought that someone in management would have had the decency to tell me directly," he said. "At no time was I ever given any indication that I would not be able to continue to do the work I have loved at the network."
CNN has offered no explanation for Lemon's dismissal, but disputed his comments in a statement of its own later on Monday.
"Don Lemon's statement about this morning's events is inaccurate. He was offered an opportunity to meet with management but instead released a statement on Twitter," the company said.
Lemon's show 'CNN This Morning' has lagged behind its competitors in ratings, though the network's chairman Chris Licht nonetheless said he is "committed to its success" in a memo issued to employees announcing that "CNN and Don have parted ways."
Lemon hosted several programs after starting work at CNN in 2006, most notably its news show 'CNN Tonight'. His firing came on the same day that Fox News announced it had split up with its longtime host Tucker Carlson, who was the outlet's top-rated pundit for some time. So far, neither Fox or Carlson have explained the departure.