Zelensky's right-hand man contradicts US general
Mikhail Podoliak disagreed that Ukraine has received 98% of promised combat vehicles, as NATO's top general in Europe had said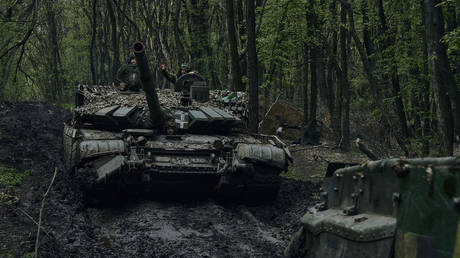 Zelensky's right-hand man contradicts US general
Kiev has not received 98% of vehicles it needs for the offensive, Mikhail Podoliak has stated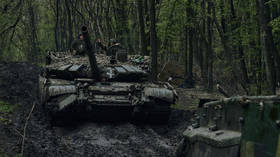 Ukraine still needs more weapons and equipment for the much-hyped spring "counteroffensive," especially artillery ammunition, President Vladimir Zelensky's adviser Mikhail Podoliak said on Wednesday. He disagreed with the US general commanding NATO forces in Europe, who told Congress earlier in the day that 98% of promised combat vehicles had already been delivered.
General Christopher Cavoli gave that statistic to the House Armed Services Committee on Wednesday morning. "I am very confident that we have delivered the materiel that they need and we'll continue a pipeline to sustain their operations as well," Cavoli added, responding to questions about the expected Ukrainian attack.
Podoliak challenged that assessment later in the day, speaking during a telethon hosted by Ukrainian television. He said only the Ukrainian General Staff can offer accurate numbers, and that Cavoli's statistics weren't up to date.

"In my opinion, 98% is too much, too large a number. He proceeds from certain mathematical data, things he knows today," the adviser said, referring to Cavoli. "There should be much more equipment, there is a real shortage of shells, especially of heavy calibers. We are trying to solve this problem."
The current rate of supply allows the Ukrainian military to take "certain actions" at the frontline, Podoliak said, adding that there is "never enough" weapons and equipment when facing an enemy such as Russia.
The much-anticipated counteroffensive may have already begun, he suggested, urging the public not to regard it as a single event but a large number of engagements on various fronts
Multiple US outlets have sought to temper expectations about the Ukrainian attack over the past week, citing anonymous government officials worried about the political fallout from its possible failure. Last Friday, the White House even warned of a possible Russian offensive taking place instead.