White people should be paid reparations – GOP candidate
Descendants of white people who died fighting for the North in the US Civil War should be compensated, a Republican politician has said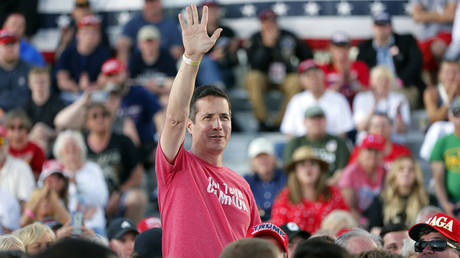 White people should be paid reparations – GOP candidate
Ohio's Republican Bernie Moreno is campaigning to unseat Democratic senator Sherrod Brown in 2024 election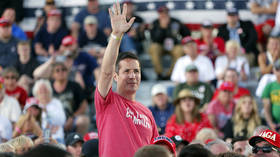 Bernie Moreno, a Republican candidate in next year's election in Ohio for its two seats in the US Senate, has proposed that the descendants of white people who died during the US Civil War while fighting with the North for the emancipation of black people, should receive financial compensation.
"White people died to free black people," said Moreno. "It's never happened in human history before, but it happened here in America. That's not taught a lot in schools much, is it?" He continued: "You know, they talk about reparations. Where are the reparations for the people in the North who died to save the lives of black people?"
His comments come amid a proposal in California last year to pay black people in the state who are descendants of slaves as much as $360,000.
Moreno was referencing the bloody, four-year-long civil war that began in 1861 and was fought predominantly between states in the North and the South, and in which the abolition of slavery was a key cause. Estimates suggest that somewhere around 360,000 were killed fighting for the North, while Confederate forces' losses are thought to have been about 258,000.
Moreno's comments, which social media videos appear to show were greeted positively by his viewership, were acknowledged by him as being "not politically correct." He said that he must, however, "call it like it is."
Cleveland-based businessman Moreno, who is an immigrant to the United States, announced his candidacy for the 2024 US Senate elections last week. Ohio is expected to be a keenly-contested swing state that could potentially decide which political party wins control of the Senate. He has made border security a key issue in his campaign and has been described by Donald Trump as "highly respected."
In response to the social media video clip which –viewed close to 600,000 times since it was posted on Friday– a representative for Moreno told various media outlets that the "liberal media missed his point" and that he was merely attempting to spotlight "Democrat hypocrisy."