Where To Get A Facial In Seoul
Probably because I consistently attend Korean beauty events and share top Korean beauty brands, I'm often asked where to get a facial in Seoul. If you live in Korea, it's fairly easy to find a quality facial spa if you want to upgrade your at home beauty routine. If you're looking to get a facial in Korea to experience the Korean way of beauty, I've got you. There is everything from affordable spas to luxury spas, plenty to choose from to be sure.  Want to experience a facial in Seoul? Here's what to know and where to go: (This post contains affiliate links, which means I receive a certain percentage of a sale if you purchase after clicking at no cost to you. Thank you for your support.) Why get a facial in Seoul Taking care of one's appearance is an integral part of life in Korea in so many ways. There are bath houses in every neighborhood, public exercise machines every where, and of course beauty shops line the streets. It's fairly easy to keep that skin glowing and exfoliated if you want to. From skincare products to dermatological treatments, you can and should take advantage of the numerous opportunities when you're in Seoul, Korea. Whether you want to expand your knowledge on skincare routines, try something new, or just relax in a calm surrounding and destress, there are so many things to take advantage of in Seoul. What to expect when you get a facial in Korea The first time I got a facial in Korea, I didn't know quite what to expect. They weren't something I'd done much in the States so wasn't even sure what it entailed. My first introduction to Korean beauty, thankfully, was through Seoul Cosmetic Surgery, a beauty concierge service in Seoul, who explained the whats, the hows, the whos-its, and more.  How to prepare If you're in a private room, you'll likely be asked to disrobe so that you can get the full neck and arm massage experience without clothing mishap. You'll be given a simple wrap to put on and then you can lie on the table. I especially love when the table is heated. I knock right out. If you're in a more communal space, you'll keep your clothes on, but you'll have a towel at the top so nothing gets on your clothing. You can see in the pictures below. I've done it both ways. The steps in a Korean facial Cleansing the skin. Even if you come in with fresh no-make-up skin, you'll still get a good amount of cleansing to get started. First there is an oil cleanser to remove any make-up, foundation, or impurities and then another cleanser is used to really get good and clean. Toner is then applied and usually some gentle exfoliation followed by a steamed towel. A head and neck massage. Probably my favorite part of the whole process just because I just need some quiet destressing time quite often. Expect a head, neck, and facial massage that works on those acupressure points and stimulates the skin. Mask application and relaxation. Your eyes will be closed and you'll probably wonder what is going on above you. Now it's time for the masks. A mask that is prepared for your skin type will be expertly applied to your face and topped with a thin gauze sheet mask on top of which a heavier clay mask will be placed. I'll be honest, the first time this was applied, I realized how claustrophobic I could be. Basically, I didn't know what to expect so not being able to open my eyes, or see, was a bit scary. Having since done this many times though, it doesn't bother me anymore. But if you have that fear, be prepared for this step. Once the masks are applied, you're usually left in the room on your own for 10 minutes to just rest or take a nap as I often do. Or, you may get a further arm and hand massage depending on the spa.  Ampoules and cream application. Once the mask is removed, the spa's ampoules, creams, and SPF will be epplied. If you visit a branded shop, they'll use all of their products on you in one go so you can try them all out.  How long does a Korean facial take? Now that I've explained the process for a Korean facial, you might be wondering how long all of that takes. What with application and time for a power nap and all, you might be surprised to learn it only takes about an hour for all of that to take place. It is indeed worth it though. How to book To be honest, the biggest hurdle you'll have when it comes to getting a facial in Seoul is booking it if you're a tourist and don't speak Korean or can't get in touch with the spa. For this reason, I've listed spas below that you can book online easily and be assured you can have the experience.  If you have a spa in mind already and want some assistance booking or don't know exactly what you want and want more help, there are two concierge services in Seoul that cater to foreign travelers and residents. As mentioned earlier, Seoul Cosmetic Surgery caters specifically to those visitors that are looking for something beauty related. The other concierge service is called Wonderful and they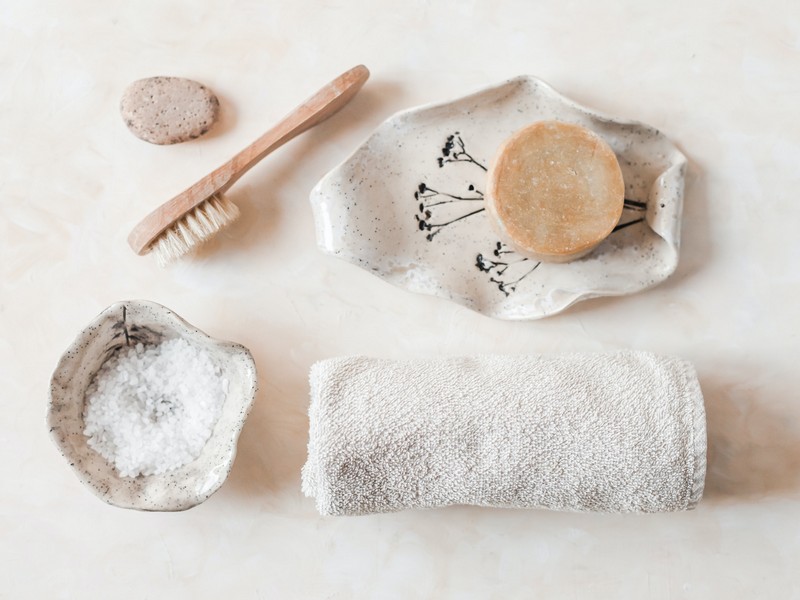 Probably because I consistently attend Korean beauty events and share top Korean beauty brands, I'm often asked where to get a facial in Seoul. If you live in Korea, it's fairly easy to find a quality facial spa if you want to upgrade your at home beauty routine. If you're looking to get a facial in Korea to experience the Korean way of beauty, I've got you. There is everything from affordable spas to luxury spas, plenty to choose from to be sure.
Want to experience a facial in Seoul? Here's what to know and where to go:
(This post contains affiliate links, which means I receive a certain percentage of a sale if you purchase after clicking at no cost to you. Thank you for your support.)
---
Why get a facial in Seoul
Taking care of one's appearance is an integral part of life in Korea in so many ways. There are bath houses in every neighborhood, public exercise machines every where, and of course beauty shops line the streets. It's fairly easy to keep that skin glowing and exfoliated if you want to.
From skincare products to dermatological treatments, you can and should take advantage of the numerous opportunities when you're in Seoul, Korea. Whether you want to expand your knowledge on skincare routines, try something new, or just relax in a calm surrounding and destress, there are so many things to take advantage of in Seoul.
---
What to expect when you get a facial in Korea
The first time I got a facial in Korea, I didn't know quite what to expect. They weren't something I'd done much in the States so wasn't even sure what it entailed. My first introduction to Korean beauty, thankfully, was through Seoul Cosmetic Surgery, a beauty concierge service in Seoul, who explained the whats, the hows, the whos-its, and more.
How to prepare
If you're in a private room, you'll likely be asked to disrobe so that you can get the full neck and arm massage experience without clothing mishap. You'll be given a simple wrap to put on and then you can lie on the table. I especially love when the table is heated. I knock right out. If you're in a more communal space, you'll keep your clothes on, but you'll have a towel at the top so nothing gets on your clothing. You can see in the pictures below. I've done it both ways.
The steps in a Korean facial
Cleansing the skin. Even if you come in with fresh no-make-up skin, you'll still get a good amount of cleansing to get started. First there is an oil cleanser to remove any make-up, foundation, or impurities and then another cleanser is used to really get good and clean. Toner is then applied and usually some gentle exfoliation followed by a steamed towel.
A head and neck massage. Probably my favorite part of the whole process just because I just need some quiet destressing time quite often. Expect a head, neck, and facial massage that works on those acupressure points and stimulates the skin.
Mask application and relaxation. Your eyes will be closed and you'll probably wonder what is going on above you. Now it's time for the masks. A mask that is prepared for your skin type will be expertly applied to your face and topped with a thin gauze sheet mask on top of which a heavier clay mask will be placed. I'll be honest, the first time this was applied, I realized how claustrophobic I could be. Basically, I didn't know what to expect so not being able to open my eyes, or see, was a bit scary. Having since done this many times though, it doesn't bother me anymore. But if you have that fear, be prepared for this step. Once the masks are applied, you're usually left in the room on your own for 10 minutes to just rest or take a nap as I often do. Or, you may get a further arm and hand massage depending on the spa.
Ampoules and cream application. Once the mask is removed, the spa's ampoules, creams, and SPF will be epplied. If you visit a branded shop, they'll use all of their products on you in one go so you can try them all out.
How long does a Korean facial take?
Now that I've explained the process for a Korean facial, you might be wondering how long all of that takes. What with application and time for a power nap and all, you might be surprised to learn it only takes about an hour for all of that to take place. It is indeed worth it though.
---
How to book
To be honest, the biggest hurdle you'll have when it comes to getting a facial in Seoul is booking it if you're a tourist and don't speak Korean or can't get in touch with the spa. For this reason, I've listed spas below that you can book online easily and be assured you can have the experience.
If you have a spa in mind already and want some assistance booking or don't know exactly what you want and want more help, there are two concierge services in Seoul that cater to foreign travelers and residents. As mentioned earlier, Seoul Cosmetic Surgery caters specifically to those visitors that are looking for something beauty related. The other concierge service is called Wonderful and they help with everything from ordering chicken for delivery to booking train tickets and more.
---
Where to get a facial in Myeongdong
If you're staying in central Seoul or north of the river, Myeongdong is a great place to get a facial in Seoul.
WHOO Spa Myeongdong
This is a high-end luxury spa where your skin is treated to the medical herbal products from premium cosmetics brand OHUI, Whoo and SU:M. They're so popular that even Korean celebrities are among their clientele. Expect expert hands, professional beauty supplies and therapies, and high quality beauty products.
Address: 41 Myeongdong 10-gil, Jung-gu, Seoul (서울시 중구 명동 10길 41)
Book in advance: If you want to go here, you'll want to book at least 2 to 3 days in advance. You can book on Klook or on Trazy or on kkday.
HERA Esthetic Spa
HERA is a wonderful spa option right in Myeongdong. They use sophisticated techniques creating a peaceful and relaxing experience and provide facials with a 24k golden mask, acupressure, and more unique experiences sure to calm and beautify.
Address: 12-14 Chungmuro 2-ga, Jung-gu, Seoul (서울시 중구 충무로 2가 12-14)
Hours: Every day: 10:00am ~ 9:00pm
Book in advance: You can book an appointment in advance on kkday.
---
Where to get a facial in Gangnam
There are a lot of high-end luxury options when it comes to getting a facial in the Gangnam area.
SPA 1899
SPA 1899 has a number of spa packages but they're known for their signature Red Ginseng treatments. Run by the brand Cheongkwanjang, a well-known high-quaity Korean ginseng brand, this is a unique opportunity to revitalize and nourish the skin that you can only have here.
Address: KT&G Tower, 1002, Daechi-dong, Gangnam-gu, Seoul (서울시 강남구 대치동 1002 KT&G Tower)
Hours: Monday – Friday: 9:00am ~ 11:00pm
Book in advance: You can book an appointment here on Klook or on kkday.
AHC Play Zone Spa
Another luxury spa in the Gangnam area, the rest and relax the fatigue away. You can get an anti-aging facial, a pressure point massage designed to flush out toxins and create the iconic V-line shape. There's an aesthe balance facial to rejuvenate the face with an hyaluronic acid moisturizing hydration treatment. Or, try the signature facial and try AHC's flagship products and the ultimate facial massage.
Address: 237 Dosan-daero, Sinsa-dong, Gangnam-gu, Seoul (서울시 강남구 신사동 도산대로 237)
Hours: Every day: 10:00am ~ 9:00pm
Book in advance: You can book an appointment here on Trazy.
---
Korean facials FAQ
How much do Korean facials cost in Korea?
Koreans often get facials on a weekly or bi-weekly basis so they are fairly affordable and easily accessible. They can cost anywhere from about W60,000 to W150,000 depending on the spa, the products, and the brand name.
What's the difference between a Korean facial and an American facial?
In the Korean facial, instead of a more physical exfoliation process after cleansing, toning, and steaming, exfoliations in Korea usually use some sort of chemical exfoliant or enzyme to more gently get rid of dead skin cells. Additionally, when it comes to the toner, don't expect an extremely astringent stripping kind. Korean toners are much more gentle and focus on hydration. When it is time for the facial massage, you might notice a bit more pressure. Korean massages aren't just about feeling good but are meant to use pressure points, stimulate, and provide contour so you may feel a harder touch than in the US. You also won't likely leave a Korean spa without having SPF applied at the end. They'll ask and you have a choice, but they'll recommend it.
Do you tip at a spa in Korea?
While it's common to tip in the US, you don't need to in Korea. There is no expectation of a tip. If you do, they might even try to hand it back to you not knowing why you've given them too much money.