Where Photographers Should Visit in Romania
Written by Marius Iliescu – all imagery supplied by Romanian Friend. Romania is undoubtedly an underrated gem in Europe. From towering Carpathian Mountains to the Danube Delta, picturesque traditional villages to cosmopolitan medieval cities, you're in for a surprise. Whether you're a professional or amateur photographer looking to explore and discover somewhere new, I'm sure my country will offer you lots of sights. Romania is very popular among photographers looking to capture traditional rural life and customs, untouched landscapes with rich wildlife, and striking city and cultural contrasts in Bucharest. Get your camera and backpack ready because I'm going to tell you the best places to visit in Romania to capture some unique photos. #1 Where to go for landscape photography in Romania 45% of Romania's land surface is covered by the Carpathian Mountains reaching altitudes as high as 8,380 feet. Besides the typical scenery you'd expect in the mountains, there are several mountain ranges known for their impressive vistas and natural attractions. Close to the popular tourist city of Brasov are Piatra Craiului, with their unmistakable limestone ridge and Bucegi Mountains, all going over 7,200 feet high. On a typical hike you'll get superb views of Prahova Valley or Moeciu – Magura Valley, both known for their picturesque scenery and traditional mountain villages. Also here you may have the chance to capture wildlife. Some notable species include brown bears (of which Romania has the highest population in Europe), chamois, black goats, wild boars and many others smaller mammals, including numerous birds and butterfly species. If you're really into wildlife photography, you can opt to go deep into the mountains with a specialist guide and may be able to spot wolves or the reclusive lynx. As I've mentioned, the fauna is impressive, but so is the flora. In Piatra Craiului National Park you'll find more than 300 species of fungus, 100 mosses and 220 lichen. Bucegi National Park on the other hand is known for its natural attractions and wild landscapes. The wonders of Lake Bolboci, Pestera Ursilor (cave), Cheile Tatarului (gorges), Babele rocks (The Old Ladies), Cascada Urlatoarea (Howler's Waterfall), and, of course, the Carpathian Sphinx are sights you can on a 2 or 3 day hiking trip in the area. In addition to the landscapes themselves, you might also get curious about the local legends surrounding them. Then there are the villages of Magura, Pestera, Sirnea, and Moieciu in the valley between Bucegi and Piatra Craiului. In my opinion, they're the gems of our country and every photographer's dream. This is where time stood still, nature shows its talent, and people live at peace with themselves. If you're passionate about photography, you'll surely be blown away by the traditional wooden houses, green meadows, and sheep flocks that you'll find in Moieciu. Sirnea, the first tourist village in Romania, is a quiet place with welcoming locals, so if you find it hard to look for photography spots, people here would be happy to help. The same is true for Magura and Pestera. Peaceful, happy locals and sheep munching on their food will make you slow down too. Finally, I can't talk about Romania's natural beauty without mentioning the Danube Delta biosphere. The largest natural wetland in Europe and 3rd largest biodiversity reserve in the world, this UNESCO World Heritage site will surprise you. Over 160 species of birds nest here during June – Sept before moving to warmer countries, the most popular being red-crested pochards, ferruginous ducks, glossy ibis, bitterns, purple and squacco herons, pygmy cormorants and dalmatian pelicans. And navigating the canals rich with lush vegetation by boat and coming into where all the action is will be an adventure in and of itself. Make sure to visit Letea Forest in search of wild horses and catch a sunset in the Delta to complete your portfolio. #2 Photographing traditional rural culture and life There's truth in saying that Romania is not entirely Westernised because it isn't. Life in the countryside will take people on a journey back in time. You can see this in certain regions like: South-East Transylvania, Bucovina (North-East), Western Apuseni Mountains and Maramures (North-West). Of these, my favorite and the preferred destinations for photographers is Maramures. Easily accessible from Cluj-Napoca, Transylvania's unofficial capital, Maramures is considered  Romania's most culturally representative region and often referred to as the soul of the typical Romanian village. So what's so special about it? Well, it's the locals' very way of living: self-sustainable, simple, community-based and in accordance with nature's rhythms. That's right, the beauty of the simple – but not impoverished! – lifestyle people have here is what makes this region so popular. People here live as they did 50 years ago. Folk rituals, traditions, community values and local craft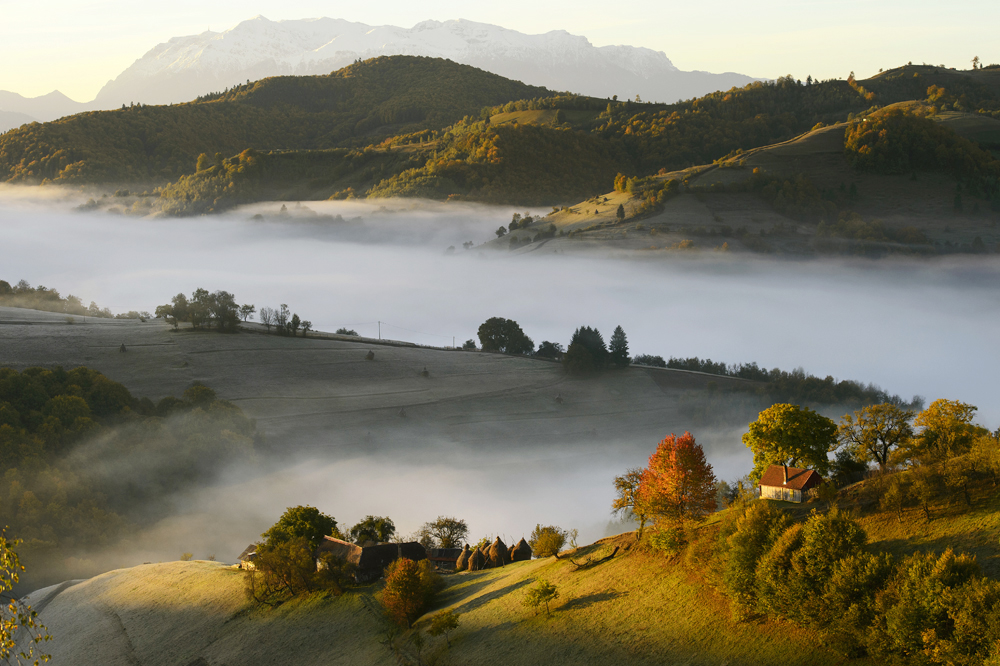 Written by Marius Iliescu – all imagery supplied by Romanian Friend.

Romania is undoubtedly an underrated gem in Europe. From towering Carpathian Mountains to the Danube Delta, picturesque traditional villages to cosmopolitan medieval cities, you're in for a surprise. Whether you're a professional or amateur photographer looking to explore and discover somewhere new, I'm sure my country will offer you lots of sights.
Romania is very popular among photographers looking to capture traditional rural life and customs, untouched landscapes with rich wildlife, and striking city and cultural contrasts in Bucharest. Get your camera and backpack ready because I'm going to tell you the best places to visit in Romania to capture some unique photos.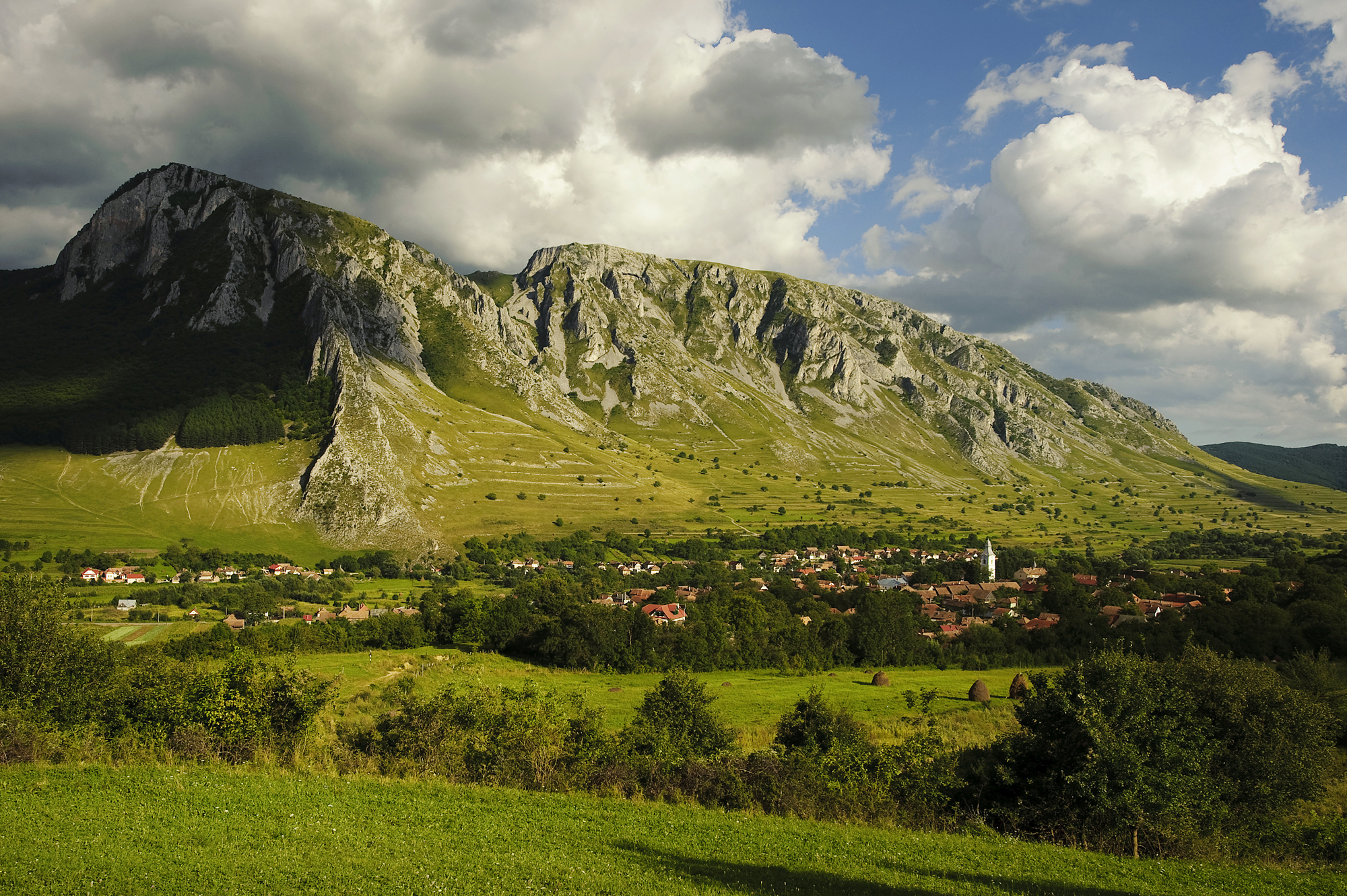 #1 Where to go for landscape photography in Romania
45% of Romania's land surface is covered by the Carpathian Mountains reaching altitudes as high as 8,380 feet. Besides the typical scenery you'd expect in the mountains, there are several mountain ranges known for their impressive vistas and natural attractions.
Close to the popular tourist city of Brasov are Piatra Craiului, with their unmistakable limestone ridge and Bucegi Mountains, all going over 7,200 feet high. On a typical hike you'll get superb views of Prahova Valley or Moeciu – Magura Valley, both known for their picturesque scenery and traditional mountain villages.
Also here you may have the chance to capture wildlife. Some notable species include brown bears (of which Romania has the highest population in Europe), chamois, black goats, wild boars and many others smaller mammals, including numerous birds and butterfly species. If you're really into wildlife photography, you can opt to go deep into the mountains with a specialist guide and may be able to spot wolves or the reclusive lynx.
As I've mentioned, the fauna is impressive, but so is the flora. In Piatra Craiului National Park you'll find more than 300 species of fungus, 100 mosses and 220 lichen.
Bucegi National Park on the other hand is known for its natural attractions and wild landscapes. The wonders of Lake Bolboci, Pestera Ursilor (cave), Cheile Tatarului (gorges), Babele rocks (The Old Ladies), Cascada Urlatoarea (Howler's Waterfall), and, of course, the Carpathian Sphinx are sights you can on a 2 or 3 day hiking trip in the area. In addition to the landscapes themselves, you might also get curious about the local legends surrounding them.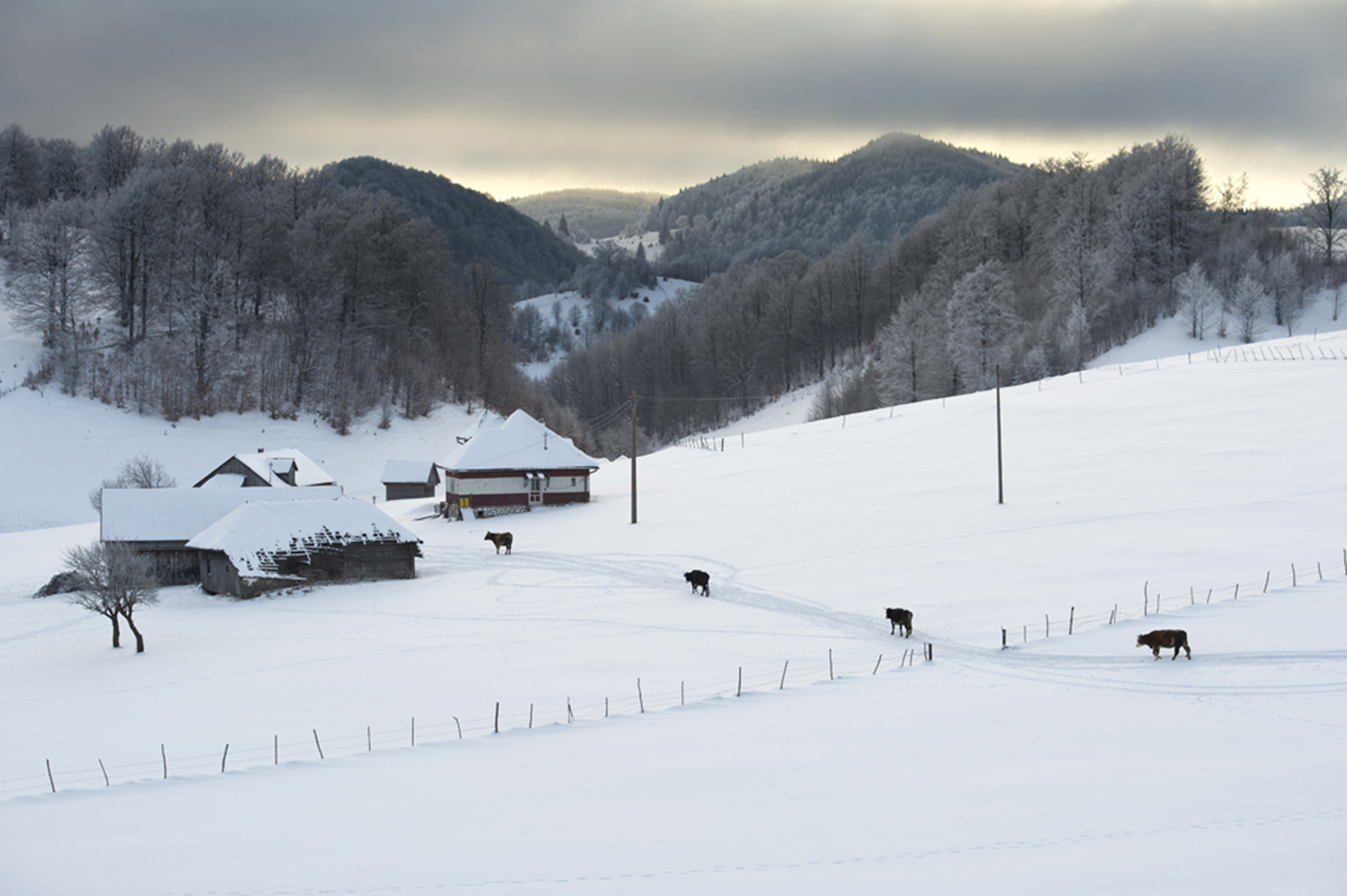 Then there are the villages of Magura, Pestera, Sirnea, and Moieciu in the valley between Bucegi and Piatra Craiului. In my opinion, they're the gems of our country and every photographer's dream. This is where time stood still, nature shows its talent, and people live at peace with themselves.
If you're passionate about photography, you'll surely be blown away by the traditional wooden houses, green meadows, and sheep flocks that you'll find in Moieciu. Sirnea, the first tourist village in Romania, is a quiet place with welcoming locals, so if you find it hard to look for photography spots, people here would be happy to help. The same is true for Magura and Pestera. Peaceful, happy locals and sheep munching on their food will make you slow down too.
Finally, I can't talk about Romania's natural beauty without mentioning the Danube Delta biosphere. The largest natural wetland in Europe and 3rd largest biodiversity reserve in the world, this UNESCO World Heritage site will surprise you. Over 160 species of birds nest here during June – Sept before moving to warmer countries, the most popular being red-crested pochards, ferruginous ducks, glossy ibis, bitterns, purple and squacco herons, pygmy cormorants and dalmatian pelicans.
And navigating the canals rich with lush vegetation by boat and coming into where all the action is will be an adventure in and of itself. Make sure to visit Letea Forest in search of wild horses and catch a sunset in the Delta to complete your portfolio.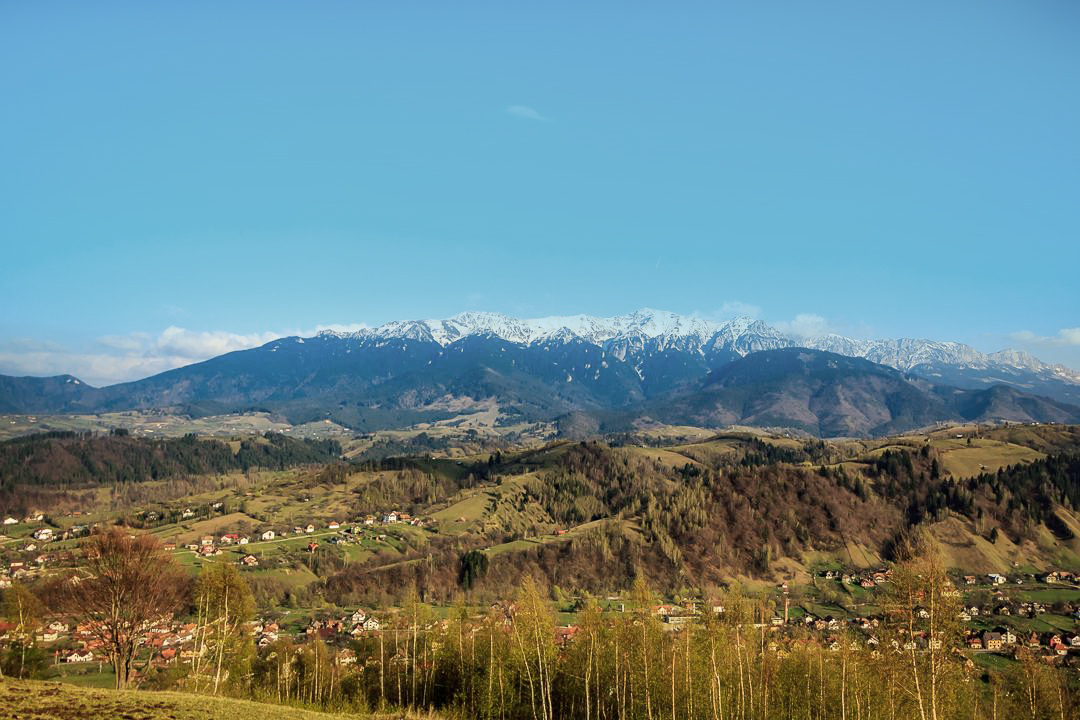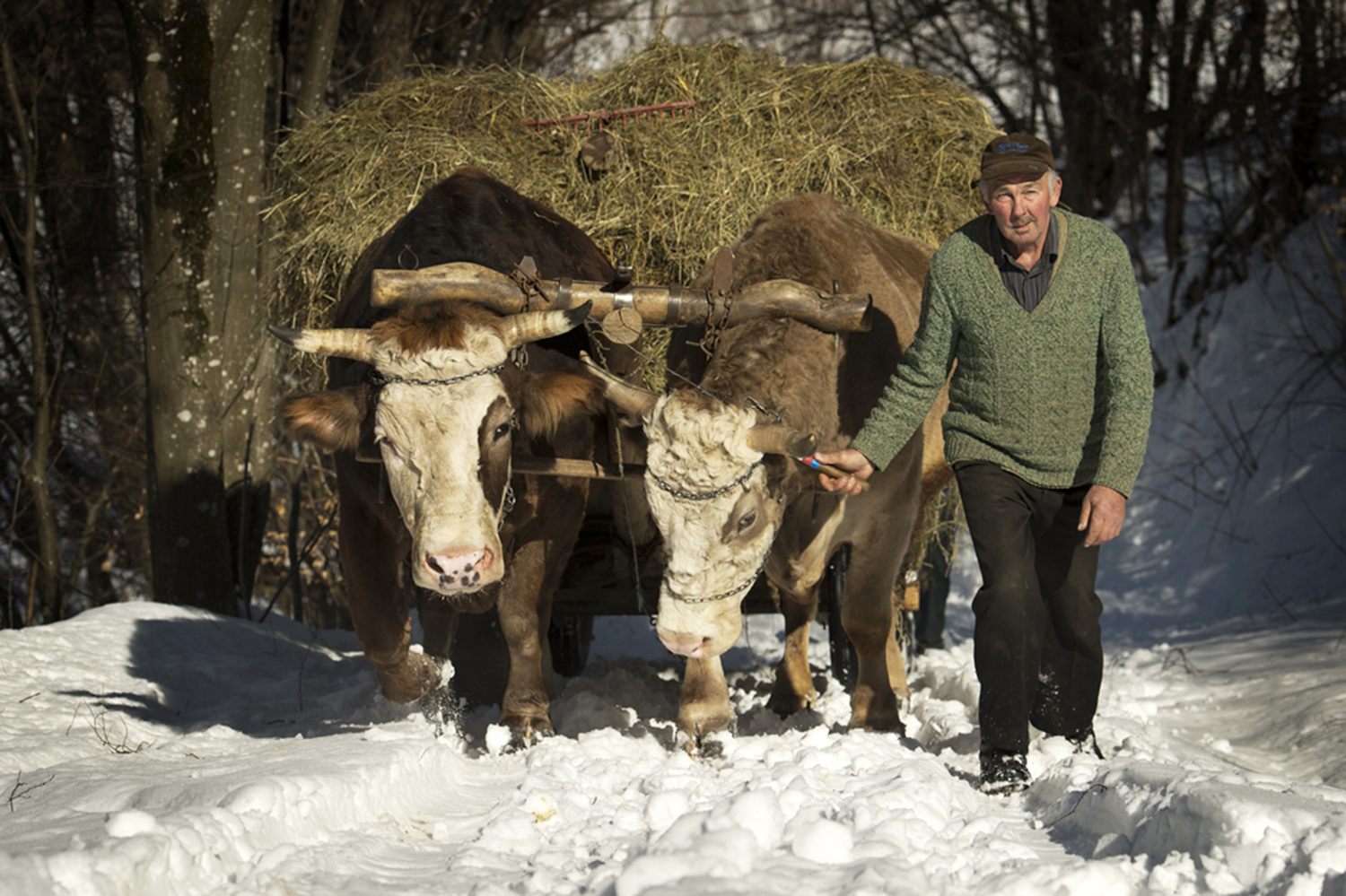 #2 Photographing traditional rural culture and life
There's truth in saying that Romania is not entirely Westernised because it isn't. Life in the countryside will take people on a journey back in time. You can see this in certain regions like: South-East Transylvania, Bucovina (North-East), Western Apuseni Mountains and Maramures (North-West).
Of these, my favorite and the preferred destinations for photographers is Maramures. Easily accessible from Cluj-Napoca, Transylvania's unofficial capital, Maramures is considered Romania's most culturally representative region and often referred to as the soul of the typical Romanian village. So what's so special about it?
Well, it's the locals' very way of living: self-sustainable, simple, community-based and in accordance with nature's rhythms. That's right, the beauty of the simple – but not impoverished! – lifestyle people have here is what makes this region so popular.
People here live as they did 50 years ago. Folk rituals, traditions, community values and local crafts and practices are well-preserved and passed from one generation to another in a ritualistic way. Locals still go to their UNESCO Wooden Churches every Sunday proudly wearing their best folk costumes. The traditional garment in Maramures includes a white linen blouse for women, also called ie, and a sleeveless sheepskin vest for men, called cojoc, embellished with a multitude of handmade details. A sight to see, especially among older people!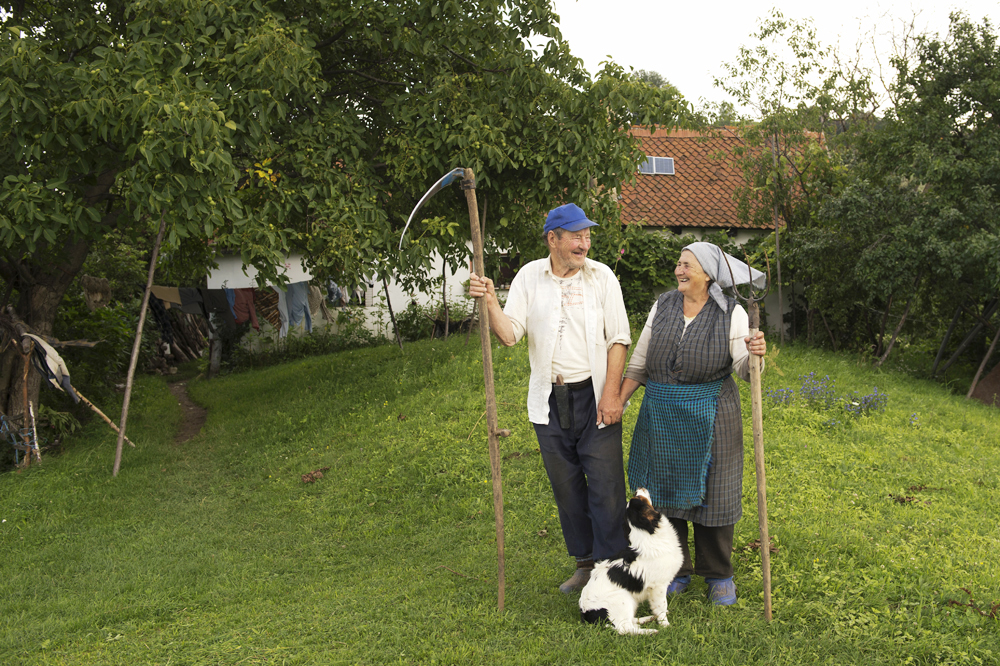 Besides religious holidays and rituals that are very important (especially Easter and Christmas), there are various folk festivals and local celebrations in the villages which are an excellent occasion for photographers to capture the heart of this region. Locals gather to show their crafts, traditional dishes (sheep cheese, smoked sausages, balmos, cozonac) and celebrate together. Traditional dances called hora and folk singers are common at these events and everyone is welcome to join.
Though Romanian and international tourists are keen to attend these events, it's not like they're posted on Facebook! So if you want to go, my best tip is to find a local guide, preferably a native like ours, with a good network in the area that knows what's happening and when. For photographers with an interest in rural life and folk culture, this is a priceless chance to immortalise Maramures' spirit and understand its cultural significance.
Another reason why the region of Maramures is so popular is for its woodcarving and wooden architecture. Locals take great pride in showing off their creative talents through woodcarving – and I'm not talking about small, decorative objects. The region has many 400 year old Wooden Churches (part of UNESCO heritage) and wooden houses with impressive wooden gates. The larger, detailed and fine carved the gate is – the more it says about the owner!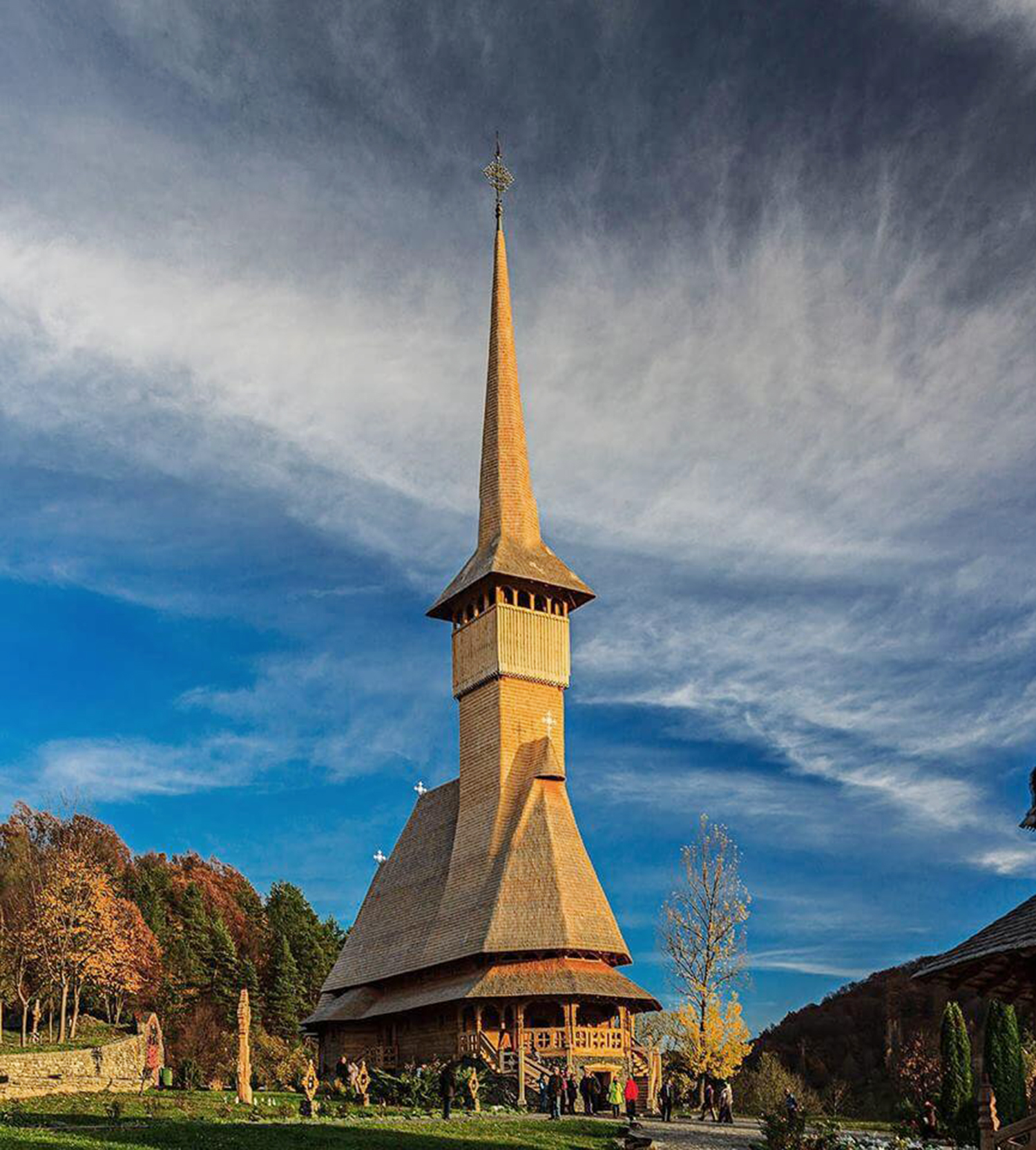 Woodcarvers value their work and exhibit their creations during festivals and gatherings all over the country. You can photograph these items and show them how much you respect their work – we guarantee this will melt their hearts.
And if you want to take your photography experience to the next level, make sure you visit some of Maramures' famous wooden churches, of which eight are part of the UNESCO World Heritage Sites. Many of them have large, impressive gates with meticulously designed ornaments that will make the villagers proud. It won't take long until you spot some of these gates, as they're very common in this region. Churches you should visit: Breb, Desesti, Ieud and Barsana Monastery.
Besides folk culture, Maramures also has several tourist attractions that you should consider. The Victims of Communism Memorial Museum is a former communist prison turned story-telling museum. The Mocanita steam train is a slow train going through picturesque woodlands and valleys, ideal for a little landscape photography. Finally, there is Sapanta Merry Cemetery which is, as its name says, a happy cemetery. A unique place in Eastern Europe and a paradox to find in a region so keen on religious values. Why? I'll let you find out during your visit!
Finally, Maramures will give you the chance to photograph authentic rural life in Romania but also a unique occasion to detach from the hustle and bustle of big city life. After spending 3-4 days in the region you'll soon see how locals here live unhurried, without checking their phones or watches, preferring instead to spend time with family, friends and visitors. Always smiling, ready to help each other and appreciate what they have.
When you go for a walk through the village or up in the hills to snap a panoramic view of the area, you'll finally understand why exploring the countryside is one of the best things you can do when you visit Romania.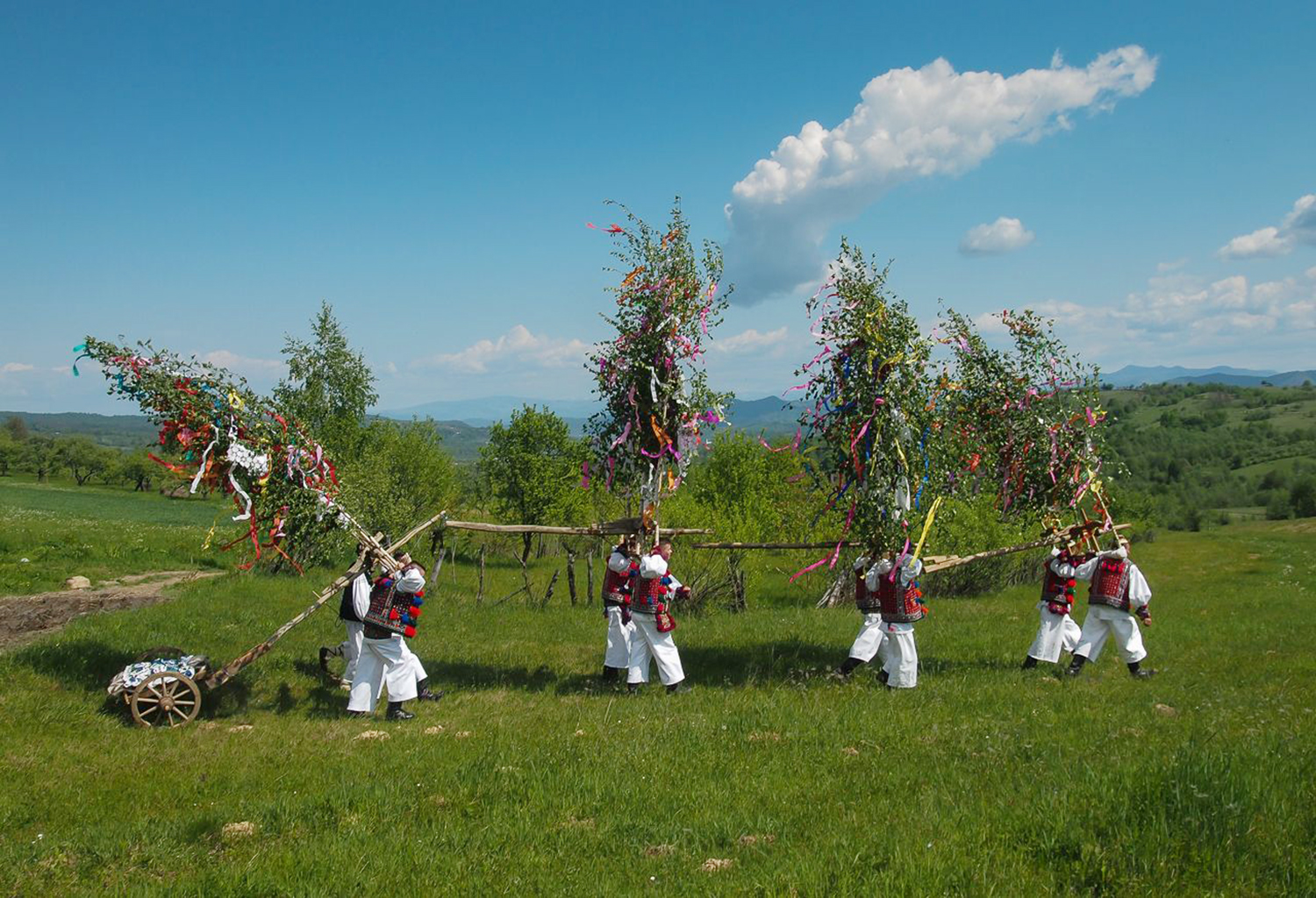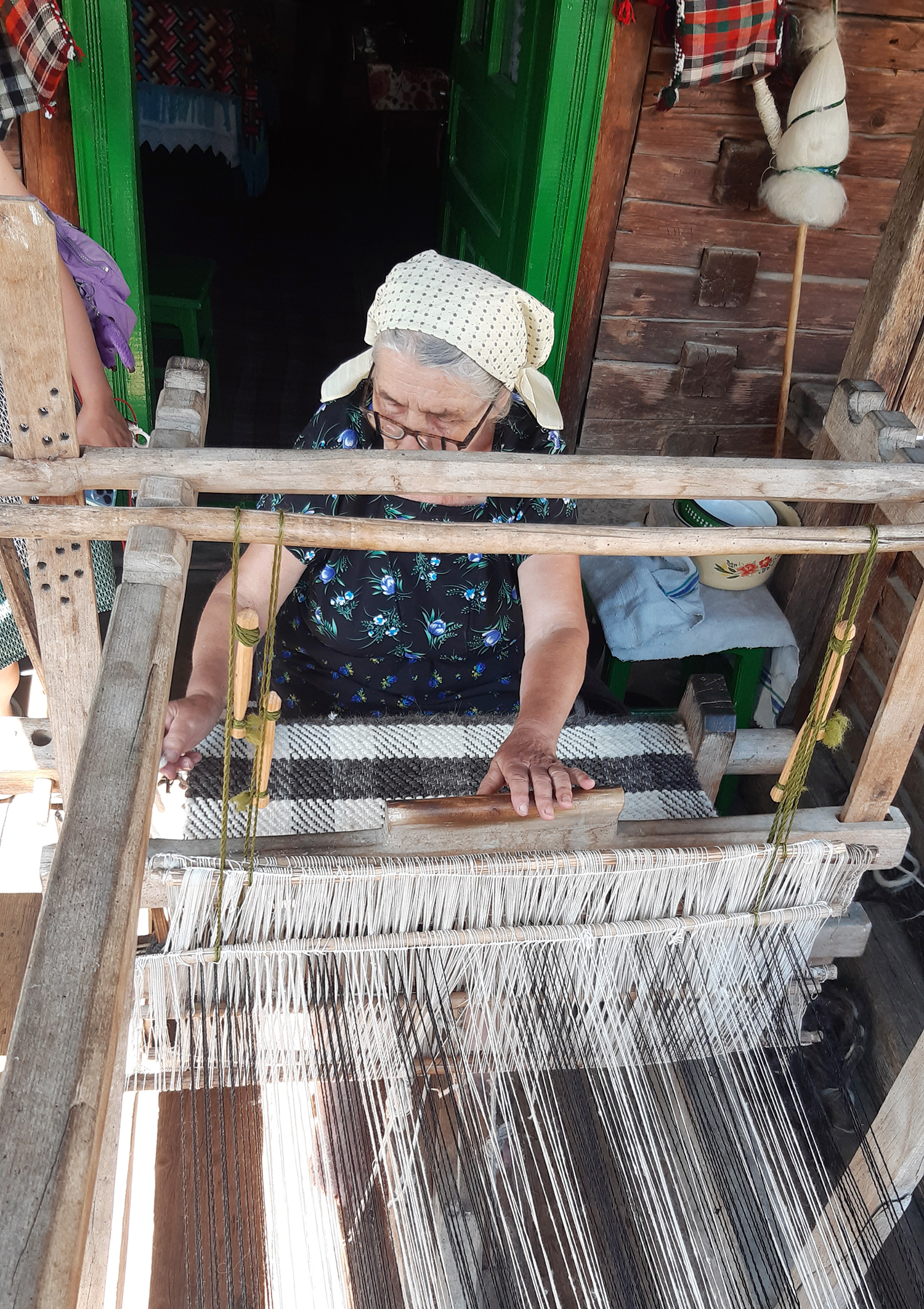 #3 The capital – Bucharest: an eclectic mix for urban photographers
If you're lured by urban photography, Romania's capital Bucharest is the best spot for that. Also called Little Paris thanks to its many townhouses heavily inspired by French renaissance and Parisian architecture, the city is full of surprises and glaring contrasts. From impressive communist landmarks with wide boulevards and apartment buildings to Western skyscrapers, quirky alleys with hipster cafes or abandoned houses, you'll find a lot of photography spots in Romania's capital.
Though rough around the edges and with a distinct Balkanic vibe – very different from the rest of the country – Bucharest is an underrated gem of Eastern Europe.
Due to its rich and somehow troubled history, when you venture outside of the city center and its main tourist spots, you'll likely discover mind-blowing contrasts. Local photographers are on the hunt for spots where they can capture either the essence of Belle Epoque era or the glaring communist architecture and forced landscaping. The first is best seen in Aviatorilor and Cotroceni neighbourhoods, while the second around Palace of Parliament, Unirii Blvd, Militari and Southern residential neighbourhoods.
This interesting mix of architecture, historical transitions and modern-day life has long fascinated photographers who find Bucharest a unique place to capture on camera. Not for its beauty of clean cut, picture perfect scenes – but for its raw, unfiltered reality. Here's a popular instagram account from Bucharest so you see what I'm talking about!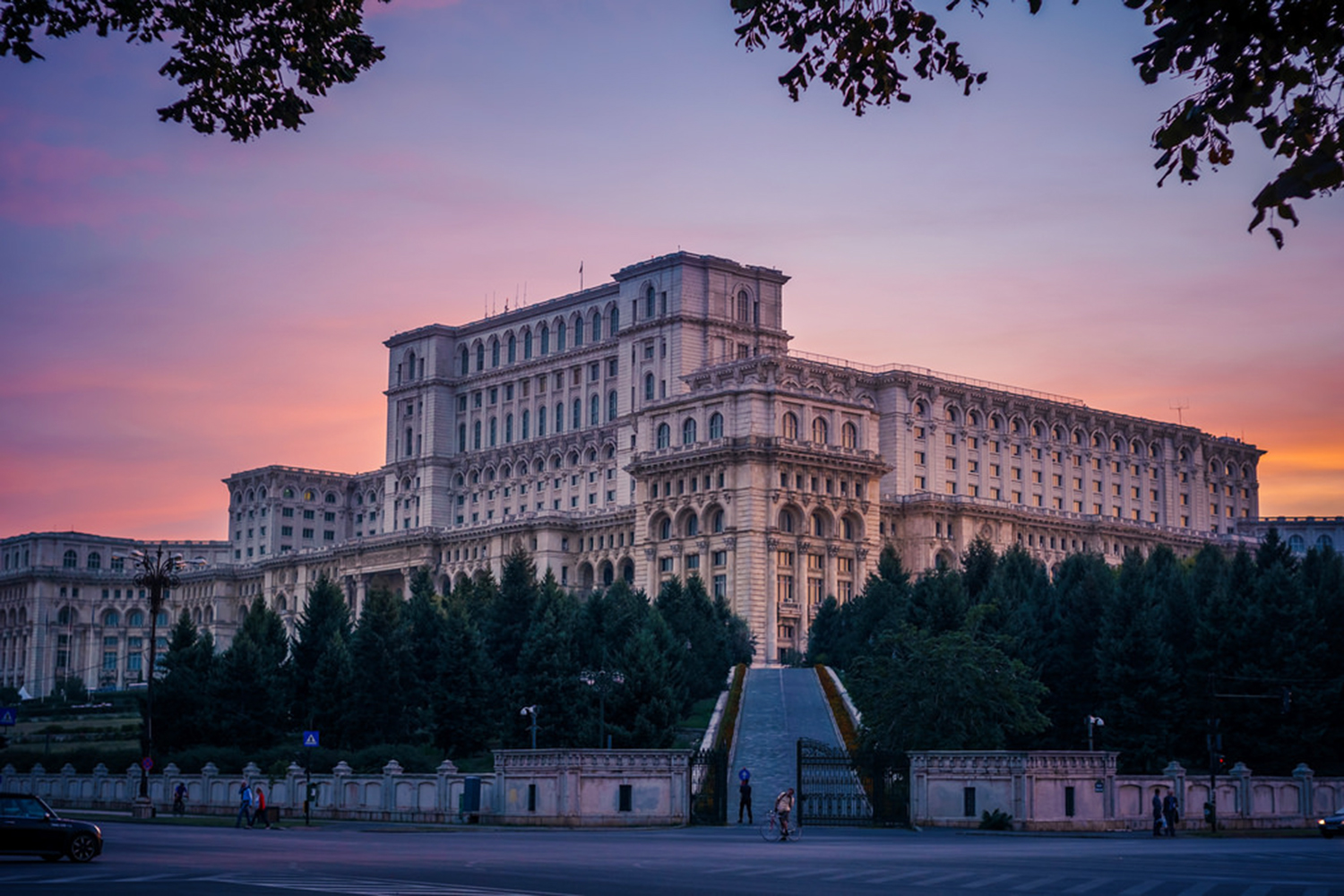 Some fascinating spots to photograph include Pasajul Victoria, which is known for its rainbow made from colourful umbrellas, Pasajul Macca-Vilacrosse, the Romanian Athenaeum, Cantacuzino Palace and Mogosoaia Palace. You'll also find numerous restored villas in areas around Gradina Icoanei, Piata Dorobanti or Cotroceni neighbourhood, where you can snap both the old and new in a single photo.
Then there are abandoned buildings and post-industrial factories in residential communist neighbourhoods, but for those it's best to go with a local guide since most are inaccessible for the public. That's the beautiful decay aspect of the city!
And let's not forget about Bucharest's street art – the very reflection of today's culture and society. Popular spots to snap street art include Strada Arthur Verona, Lente, Point, and Fabrica Club. Between routes, you'll notice how prominent gentrification is in these areas.
Romania is truly an underrated tourist destination, that's why you won't hear many people talking about visiting it. But I hope I was able to give you a glimpse into what photo opportunities my country offers so you can enrich your portfolio with a lesser-known destination.
About the Author – Marius Iliescu is the founder of Romanian Friend a one-stop shop website with travel inspiration, tour ideas and practical info for those planning to visit Romania. His mission is to make sure people experience the best of his country while supporting responsible, inclusive tourism that helps local communities.