Wagner 'enlists' slain blogger Tatarsky
The Wagner Group has posthumously enrolled blogger Vladlen Tatarsky, so his family would be entitled to survivors' benefits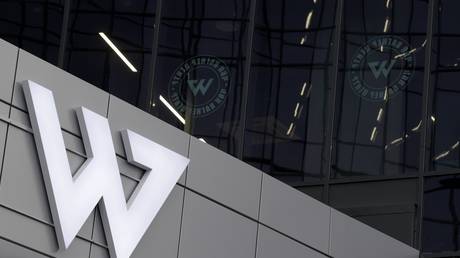 Wagner 'enlists' slain blogger Tatarsky
The private military company has offered veterans' benefits to Vladlen Tatarsky's next of kin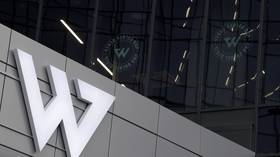 The Russian military blogger killed by a terrorist bombing in St. Petersburg, Vladlen Tatarsky, was posthumously entered into the roster of the private military company Wagner Group on Monday. If Tatarsky's family agrees, this would entitle them to survivor benefits and other privileges.
The press service of Wagner head Yevgeny Prigozhin posted a document to that effect, a day after he dedicated the taking of the administrative building of Artyomovsk – called Bakhmut by Ukrainian authorities – to the murdered blogger.
Tatarsky was not a member of Wagner in life, but had reportedly worked with the private military company and promoted its efforts to help with the Russian military operation in Ukraine.
He was killed on Sunday in St. Petersburg, when an improvised explosive device concealed in a gift statuette exploded during an event at a cafe that Prigozhin had business ties to. More than 30 people were injured by the blast, some critically. A 14-year-old girl was among the wounded.
Born Maksim Fomin in Donbass, he joined the local militia in 2014 after the US-backed Maidan coup in Kiev, and fought until 2019, when he mustered out and moved to Moscow. In February 2022, following the start of the Russian military operation, he returned to Donbass as a military blogger, and reported on the developments on the ground on a daily basis.
Russian President Vladimir Putin has already awarded Tatarsky with the Order of Courage, also posthumously.

The woman who handed Tatarsky the statue was identified as Darya Trepova, a supporter of imprisoned blogger Alexey Navalny. She was detained by the authorities within the hour. Russia's National Anti-Terrorism Committee (NAC) said that the terrorist act was planned by the Security Service of Ukraine (SBU).
Tatarsky had been a friend of Darya Dugina, the Russian journalist who was killed last August with a car bomb in the suburbs of Moscow. Though Kiev denied any connection to the terrorist bombing that killed Dugina – even though the prime suspect was a member of the Ukrainian military – US spies later blamed "parts" of the Ukrainian government for the hit.