US to boost military cooperation with NATO hopeful
The United States and Sweden began talks for a new security cooperation deal, which will allow for a US troop presence on Swedish soil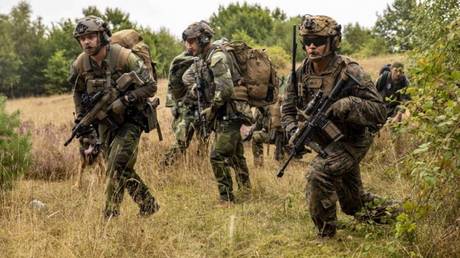 10 Jan, 2023 03:40
HomeWorld News
US to boost military cooperation with NATO hopeful
The two states are negotiating a legal framework concerning the presence of American soldiers on Swedish soil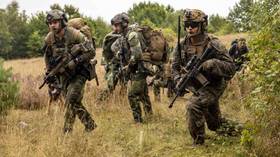 The United States and Sweden have embarked on talks for a new security deal that will regulate future US troop deployments to the country, which applied to join the NATO bloc last year in response to Russia's military action in Ukraine.
statement on Monday, saying officials are now working out the details of a Defense Cooperation Agreement (DCA), which the ministry called a "natural development of Sweden's and the USA's long-term cooperation in the area of ​​security and defense."
"The USA is Sweden's most important security and defense policy partner, both bilaterally and within NATO," it said. "By creating the conditions for an American presence in Sweden, including in the form of exercises, our security is strengthened."
In addition to "regulating the legal conditions for the presence of American forces in Sweden," the DCA will also cover other issues, such as "access to base areas, advance storage of materiel," and taxes and duties as they relate to future US troop deployments.
statement of its own, dubbing Sweden a "valued defense partner" while claiming the DCA would "deepen our close security partnership, enhance our cooperation in multilateral security operations, and, together, strengthen transatlantic security."

Moscow has repeatedly urged against the continued eastward expansion of NATO, arguing the alliance seeks to encircle Russia with Western air bases, nuclear-capable bombers and missile launchers, among other strategic hardware. However, while Russian President Vladimir Putin previously said his country "does not have problems" with Stockholm or Helsinki, Russia has nonetheless pledged to adjust its military posture in its northern region if the bloc absorbs two new members.