US lawmakers call for declassified Covid origins report
The House Intelligence Committee adopted a bill seeking to force the federal government to publish information on the origins of Covid-19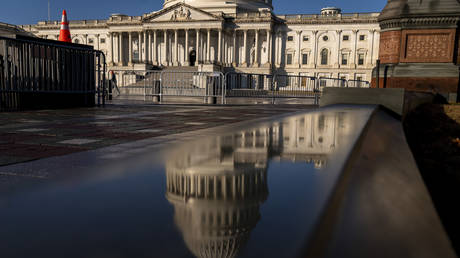 8 Mar, 2023 02:56
HomeWorld News
US lawmakers call for declassified Covid origins report
Republicans have pressed the federal government to publish more information about the genesis of the global health crisis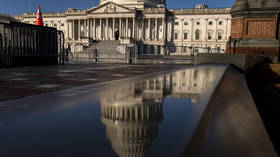 The US House Intelligence Committee has adopted its own version of a bill seeking to force the government to declassify all that it knows about the origins of the Covid-19 pandemic, namely information that relates to a major virology lab in China, from which US officials have claimed the virus originally escaped.
"make available to the public as much information as possible" about the beginnings of the virus, as well as "any and all information relating to potential links between the Wuhan Institute of Virology" and Covid-19.
"The American public deserves answers to every aspect of the Covid-19 pandemic, including how this virus was graded and specifically, whether it was a natural occurrence or was the result of a lab-related event," committee chairman Mike Turner said. "The intelligence community does have more information about Covid-19 than the public has seen."
The legislation was approved unanimously by the committee and will now head for a floor vote in the House, after which it would be destined for President Joe Biden's desk for a signature.
"low confidence." Days later, FBI Director Christopher Wray appeared on Fox News to declare that Covid-19 "most likely" emerged from the virology facility, citing a bureau report that has not been made public.
"The Senate already passed my bill with​ ​[Hawley] ​​to make every bit of evidence we know about the Covid lab leak declassified for the American people to see the facts without corporate or government censors. President Biden needs to declassify everything we know today​," Braun wrote in a tweet in late February, soon after the Wall Street Journal was first to report the Energy Department's revised conclusion.
Beijing, for its part, has vocally denied suggestions the pathogen escaped from the Wuhan virology lab, rejecting the theory as a way to smear China's image abroad. On Monday, the Chinese Foreign Ministry accused Washington of "spreading myths" about the origins of the pandemic, urging for an international probe into the matter within the United States following similar investigations in the People's Republic.