US journalist 'wrongfully detained' – State Department
Washington is demanding the release of WSJ reporter Evan Gershkovich, charged with espionage by Russia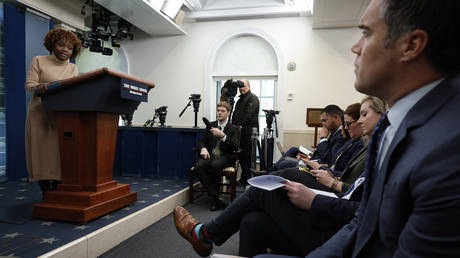 11 Apr, 2023 00:07
HomeWorld News
US journalist 'wrongfully detained' – State Department
Washington has promised support to WSJ's Evan Gershkovich and his family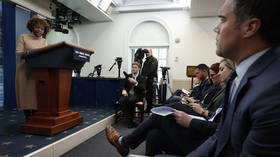 US Secretary of State Antony Blinken on Monday officially declared Evan Gershkovich to be "wrongfully detained" by Russia. The Wall Street Journal reporter was arrested in Yekaterinburg last month and charged with espionage.
"Journalism is not a crime. We condemn the Kremlin's continued repression of independent voices in Russia, and its ongoing war against the truth," State Department spokesman Vedant Patel said in a statement.
Blinken's designation means that the State Department will now involve its office that negotiates the release of "wrongfully detained" Americans abroad, and provide "all appropriate support" for Gershkovich.
Russian authorities say they caught Gershkovich "red-handed" in attempting to obtain "information amounting to a state secret about the activities of one of the enterprises of the Russian military-industrial complex." He was reportedly charged with violating Article 276 of the Russian criminal code last Friday, and faces up to 20 years behind bars if convicted.
On Saturday, the Wall Street Journal quoted an anonymous White House official as saying the US was "open to creative solutions" to get Gershkovich released. While Washington does not have any Russian "spies" in custody, several Russians charged with hacking or illegal cryptocurrency trade are currently in US prisons and could be offered up in exchange. Marat Kasem, a Sputnik Latvia editor currently jailed by the Baltic state, was also named as a potential "match."
One Russian lawmaker told reporters last week that he would prefer asking for WikiLeaks founder Julian Assange, currently languishing in a British maximum-security prison pending US extradition proceedings. Other lawmakers had proposed trading Gershkovich for former US president Donald Trump, currently involved in a New York process he called politically motivated.
Patel's statement also called on Russia to release "wrongfully detained" US citizen Paul Whelan, indicating that Washington might want to include the former Marine in a future swap. Whelan was convicted of espionage in 2020, and was notoriously left out of the December prisoner exchange in which Washington released Russian businessman Viktor Bout for convicted drug smuggler and basketball star Brittney Griner.