US Embassy issues security alert in Sudan
Embassy tells US citizens in Sudan to shelter in place as fighting in Khartoum rages on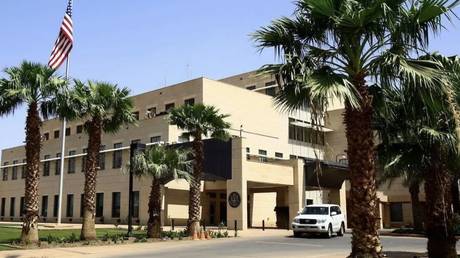 US Embassy issues security alert in Sudan
Washington has advised its 16,000 citizens in the war-torn country to shelter in place because evacuation would be too dangerous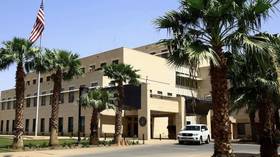 The American Embassy in Sudan has issued a security alert advising the approximately 16,000 US citizens in the country to shelter in place because it's not currently safe to undertake an evacuation effort amid fierce fighting between government forces and militants in Khartoum.
The violence is so fierce that the embassy itself remains under a shelter-in-place order and can't provide consular services, according to an alert issued on Saturday. US officials cited ongoing fighting and gunfire in Khartoum and surrounding areas.
"There have also been reports of assaults, home invasions, and looting," the embassy said. "US citizens are strongly advised to remain indoors, shelter in place until further notice, and avoid travel to the US Embassy."
The airport in Khartoum is currently closed, and the embassy has distanced itself from any efforts to get people out of the country by traveling over the 500-mile land route to Port Sudan on the Red Sea. "It is not currently safe to undertake a US government-coordinated evacuation of private US citizens," the notice said. "There is incomplete information about significant convoys departing Khartoum traveling toward Port Sudan. The embassy is unable to assist convoys. Traveling in any convoy is at your own risk."
The US military has reportedly deployed additional troops to a base in Djibouti to prepare for a possible evacuation of American personnel in Sudan. A decision hasn't yet been made on whether to close the embassy, which has about 70 US staffers.
Violence in the East African country has escalated in recent days as government troops battle with Sudan's Rapid Support Forces (RSF) amid a dispute over the planned integration of the paramilitary group into the military. A US Embassy convoy came under attack by militants on Monday. At least one American has been killed since the fighting started earlier this month. The conflict has left hundreds of people dead on both sides.
The Sudanese Armed Forces said earlier on Saturday that US, UK, French and Chinese diplomatic personnel would be evacuated by air with military aircraft provided by Khartoum. The Sudanese Army chief, General Fattah al-Burhan, agreed to facilitate the evacuation "in the coming hours," according to the notice.
Saudi Arabia has already evacuated more than 150 people from Sudan by sea. More than 60 of the evacuees were from other countries, including Qatar, the United Arab Emirates, Pakistan and Canada. READ MORE: Pentagon preparing armed mission in Sudan
UK Prime Minister Rishi Sunak held a meeting of his government's emergency response committee, including Defence Minister Ben Wallace, to discuss "a number of contingencies." The British Foreign Office advised on Saturday that in the event of a ceasefire, "any decision to move must be taken at individual risk."
The US handling of the Sudan situation is getting added scrutiny because of the government's chaotic August 2021 evacuation from Afghanistan, which left hundreds of people dead and thousands of Americans stranded.

US House Foreign Affairs Committee Chairman Michael McCaul sent a letter to Secretary of State Anthony Blinken on Friday, "expressing grave concerns for the safety of all US citizens in Sudan and urging the State Department to not repeat the mistakes of the Afghanistan evacuation."