US Democrats threaten Twitter Files journalist with arrest
Democratic congresswoman Stacey Plaskett called for Matt Taibbi's arrest based on an apparently bogus accusation by a fellow journalist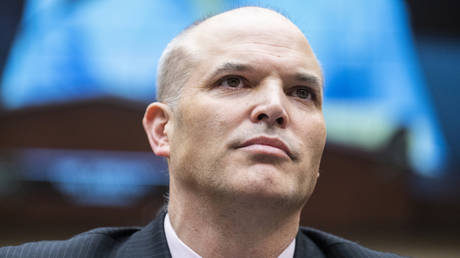 US Democrats threaten Twitter Files journalist with arrest
Congresswoman Stacey Plaskett accused Matt Taibbi of perjuring himself during his bombshell congressional testimony last month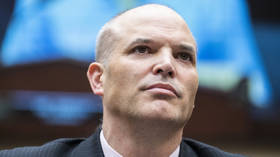 Democratic congresswoman Stacey Plaskett threatened Twitter Files journalist Matt Taibbi with prosecution for perjury, accusing the independent journalist of deliberately misrepresenting the partnership between the social media giant and various US government agencies during his testimony before Congress last month, independent journalist Lee Fang revealed on Thursday.
Fang, who obtained and published a copy of the letter from the Virgin Islands representative, pointed out that Plaskett based her allegations largely on claims made by MSNBC journalist Mehdi Hassan during a recent confrontational interview between Hassan and Taibbi - accusations Fang had already debunked in a recent piece published on his Substack blog.
Plaskett's claim that Taibbi had deliberately mixed up CISA (the Homeland Security subsidiary, the Cybersecurity and Infrastructure Security Agency) and CIS (the Center for Internet Security) in order to falsely depict an unconstitutionally cozy relationship between the Department of Homeland Security and Twitter was based on a single tweet, which Taibbi had deleted upon realizing his error and which was unrelated to his March 9 testimony before the House Subcommittee on the Weaponization of the Federal Government.
As Taibbi pointed out to GrayZone journalist Aaron Maté on Friday, however, that comment referred to just one of many well-documented connections between DHS, its contractors (like CIS and the Election Integrity Partnership), and Twitter, and the Twitter Files ultimately revealed the platform was working with both CIS and CISA in the same manner.
Plaskett, who denounced Taibbi as a "so-called journalist" during the subcommittee hearing and accused him of posing a threat to people who disagreed with him, rounded out her letter with seven questions, demanding answers by this past Friday on the penalty of prosecution for perjury, which carries a five-year prison sentence. However, Taibbi claimed he did not even receive the message until the deadline had already arrived. Analyzing the document, Fang revealed it was co-written by staffers for House Minority Leader Hakeem Jeffries and former House Judiciary Committee chair Jerry Nadler.
Taibbi was the first journalist hand-picked by Twitter CEO Elon Musk to report on internal communications confirming the depths of the collusion between a dozen US government agencies and the major social media platforms to squelch dissent and promote narratives desirable to Washington. While he was in Washington testifying before Congress, a tax agent visited his home, leaving a note in what Republican lawmakers have denounced as an intimidation tactic from their political foes.