UNIVERSE "UNI-KON" Music Festival: Lineup
CIX's Twitter / ASTRO's Twitter A concert where artists and fans become one has been set up by UNIVERSE. The UNIVERSE music festival is bringing a lineup with 20 of the hottest acts in K-Pop to the forefront in July. You don't want to miss it! If you're interested in seeing the show, check out the details below. Find out where you can see them perform in front of you. UNI-KON UNIVERSE Music Festival Saturday ASTRO GHOST9 IVE Park JiHoon THE BOYZ WEi Weki Meki WJSN WonHo YOUNITE Sunday ATEEZ CIX CRAVITY DRIPPIN EPEX Jo YuRi Kep1er LIGHTSUM SF9 Choi YeNa [INFO] Date: 2 July, Saturday / 3 July, Sunday Location: SK Olympic Handball Gymnasium, Seoul Details: Universe App UNIVERSE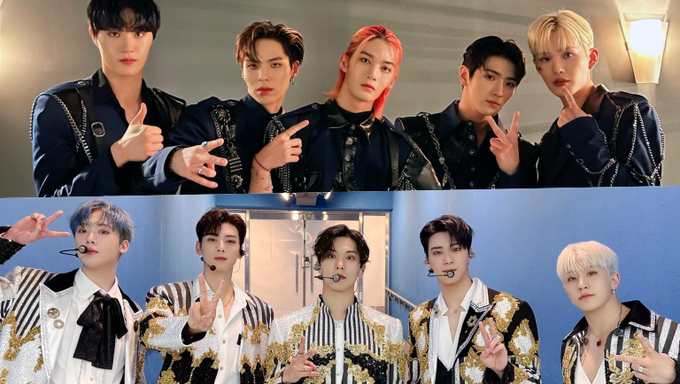 A concert where artists and fans become one has been set up by UNIVERSE. The UNIVERSE music festival is bringing a lineup with 20 of the hottest acts in K-Pop to the forefront in July. You don't want to miss it!
If you're interested in seeing the show, check out the details below.
Find out where you can see them perform in front of you.
UNI-KON UNIVERSE Music Festival
Saturday
ASTRO
GHOST9
IVE
Park JiHoon
THE BOYZ
WEi
Weki Meki
WJSN
WonHo
YOUNITE
Sunday
ATEEZ
CIX
CRAVITY
DRIPPIN
EPEX
Jo YuRi
Kep1er
LIGHTSUM
SF9
Choi YeNa
[INFO]
Date: 2 July, Saturday / 3 July, Sunday
Location: SK Olympic Handball Gymnasium, Seoul
Details: Universe App