Two killed in Ukrainian strike on Russian border region
A Ukrainian artillery strike in Russia's Bryansk region has left at least two people dead, according to the local governor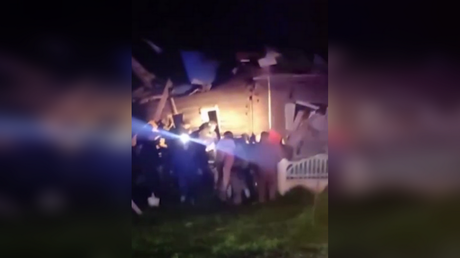 Two killed in Ukrainian strike on Russian border region
The governor of Bryansk has confirmed civilian casualties in Suzemka village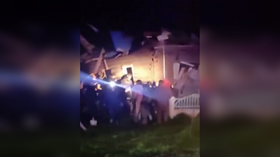 A Ukrainian artillery strike in Russia's Bryansk region early Sunday morning left at least two people dead and several others injured, with multiple houses damaged and destroyed, according to local Governor Aleksandr Bogomaz.
The Ukrainian armed forces targeted a village in the Suzemsky district located some 10km from the border shortly after midnight, the governor said in a Telegram post.
"Unfortunately, as a result of the strike by Ukrainian nationalists, two civilians were killed," Bogomaz wrote.
Videos from the scene, shared by local residents, show first responders working to rescue victims from the remnants of a collapsed cottage. The official said that at least one residential building was completely destroyed and two more houses were damaged.
Bryansk and other Russian regions bordering Ukraine have suffered regular attacks amid the ongoing conflict with Kiev. Most of the incidents have involved cross-border artillery and mortar shelling, as well as drone strikes.
Bryansk region also suffered a major Ukrainian terrorist incident in early March, when a group of gunmen crossed into Russian territory before attacking civilians and planting explosive devices. Two people were killed in the assault, and a ten-year-old boy was injured.
Responsibility for the incursion was claimed by the Ukraine-based 'Russian Volunteer Corps (RDK)', a neo-Nazi unit said to be composed of far-right militants and incorporated into Ukraine's armed forces. Kiev has denied responsibility for the attack and claimed it was a "provocation," even as one of the neo-Nazi fighters involved in the raid told the Financial Times that Kiev had "signed off" on it.