Top crypto exchange eases restrictions on Russians – media
Users can once again make deposits at Binance using domestically-issued bank cards, reports have claimed Leading global cryptocurrency exchange Binance has scrapped some of the restrictions it imposed on Russian users last year amid Ukraine-related sanctions, crypto news website Forklog has reported.According to the outlet, users are again able to deposit Russian rubles, euros, British pounds, and other currencies onto the platform from bank cards issued in Russia. Additionally, the exchange appears to have removed previous limits for Russia-linked accounts with balances larger than €10,000 ($11,000).Support services at Binance, which is the world's largest cryptocurrency exchange by trading volume, reportedly confirmed to an authorized user that transactions with Russian bank cards are once again available.However, when contacted by an unauthorized user, representatives for the platform were quoted as saying that deposits using bank cards issued in Russia are not supported. They also stated that Binance legal entities registered in the EU "are prohibited to provide services… to legal entities established in Russia," in accordance with sanctions imposed by the bloc.When contacted by CoinDesk, a Binance spokesperson declined to confirm or deny that the restrictions had been lifted. However, he stated that "all current restrictions related to sanctions against Russian nationals are applied by the platform and its legal entities in the European Union in full." The spokesperson added that a recently introduced ban on peer-to-peer (p2p) trades in dollars and euros for Russian citizens and residents remains in place. READ MORE: Top crypto exchange bans dollar and euro transfers from Russia Binance stopped supporting deposits from Visa and Mastercard cards issued in Russia in March 2022, shortly after the start of Russia's military operation in Ukraine. As part of Western-imposed sanctions, most Russian banks were cut off from the SWIFT international interbank messaging system, while Visa and Mastercard both suspended operations in the country. Previously issued bank cards, however, can still be used within Russia, and are serviced by the National Payment Cards System.For more stories on economy & finance visit RT's business section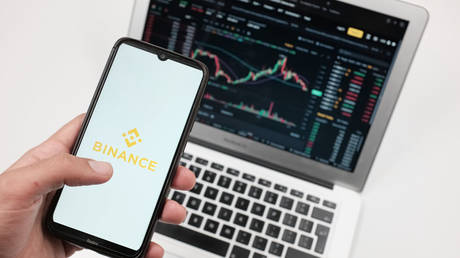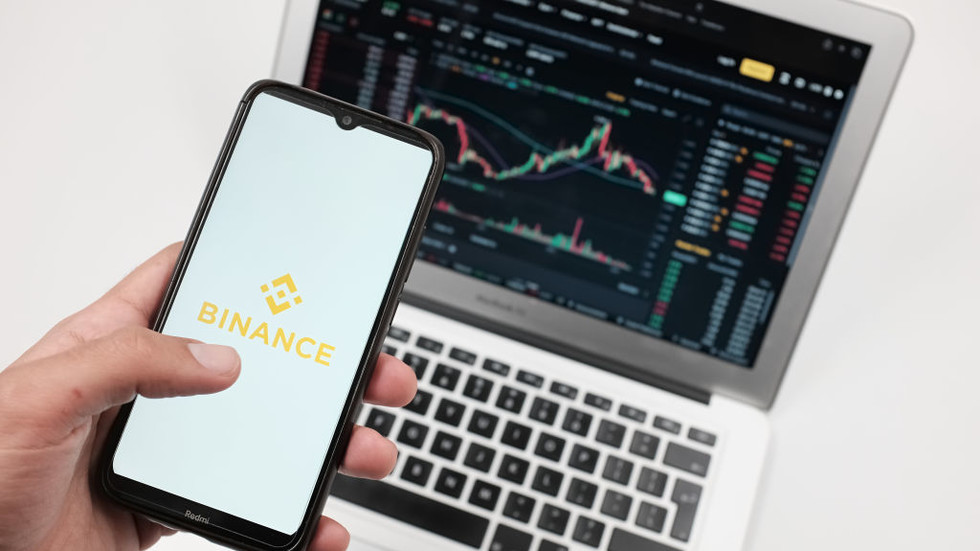 Users can once again make deposits at Binance using domestically-issued bank cards, reports have claimed
Leading global cryptocurrency exchange Binance has scrapped some of the restrictions it imposed on Russian users last year amid Ukraine-related sanctions, crypto news website Forklog has reported.
According to the outlet, users are again able to deposit Russian rubles, euros, British pounds, and other currencies onto the platform from bank cards issued in Russia. Additionally, the exchange appears to have removed previous limits for Russia-linked accounts with balances larger than €10,000 ($11,000).
Support services at Binance, which is the world's largest cryptocurrency exchange by trading volume, reportedly confirmed to an authorized user that transactions with Russian bank cards are once again available.
However, when contacted by an unauthorized user, representatives for the platform were quoted as saying that deposits using bank cards issued in Russia are not supported. They also stated that Binance legal entities registered in the EU "are prohibited to provide services… to legal entities established in Russia," in accordance with sanctions imposed by the bloc.
When contacted by CoinDesk, a Binance spokesperson declined to confirm or deny that the restrictions had been lifted. However, he stated that "all current restrictions related to sanctions against Russian nationals are applied by the platform and its legal entities in the European Union in full." The spokesperson added that a recently introduced ban on peer-to-peer (p2p) trades in dollars and euros for Russian citizens and residents remains in place.
Binance stopped supporting deposits from Visa and Mastercard cards issued in Russia in March 2022, shortly after the start of Russia's military operation in Ukraine. As part of Western-imposed sanctions, most Russian banks were cut off from the SWIFT international interbank messaging system, while Visa and Mastercard both suspended operations in the country. Previously issued bank cards, however, can still be used within Russia, and are serviced by the National Payment Cards System.
For more stories on economy & finance visit RT's business section