Top 10 Instagram Updates By K-Drama Actors (4th Week Of February 2023)
Song Kang's official Instagram / Lee JaeWook's official Instagram Hello everyone and welcome to the thirty-sixth edition of our weekly "Top 10 Instagram Updates By K-Drama Actors". You can read our previous selections by clicking here. In this article, we will be sharing a listicle of curated Instagram updates that we have deemed the best by K-Drama actors for the week. At the end of this list, we have a fun poll, where we ask you to pick your absolute favorite. This week, we believe the engagement level or data recorded by Instagram increased by a thousandfold, as our favorite K-Drama stars shared some of the best contents that duly garnered tons of hearts and comments from fans. From magazine shoots to drama teaser images, and cute selfies, here are our top 10 picks of the best Instagram update by K-Drama actors in the 3rd week of February 2023. The "Crash Course In Romance" actress shines so brightly while looking so chic and stylish in these pictures. It could be factual to say "if you need an actor to deliver stunning visuals, then Song Kang is the one." Stunning! Simply stunning! The multiple award-winning actress looks impeccable in these pictures for W Korea. The famous actor shows off his fitness routine in this update. Looking at those veins, we might be picking up some pointers from him. You POV when you walk into an elevator and you squeal upon seeing Lee JaeWook, we assume this is the face he would make. The famous actress looks so pretty in this yellow outfit. It is giving pure fairy tale princess vibes. Now, this is the visual definition of the term "Allure". Looking so cute and chic, the famous actor shows off his selfie skills in these pictures. The famous actress makes every heart flutter as she looks so radiant and pretty in this picture. Woo DoHwan in a historical drama? We will always be watching. The famous actor looks so good in Hanbok. Which K-Drama actors had the best Instagram update in the 4th week of February? ※You can vote multiple times without sign in. Roh YoonSeo Park EunBin Lee JoonGi Lee JaeWook Kim SeJeong Lee JongWon Jung IlWoo Song JiHyo Woo DoHwan Result View 0 0 votes Rating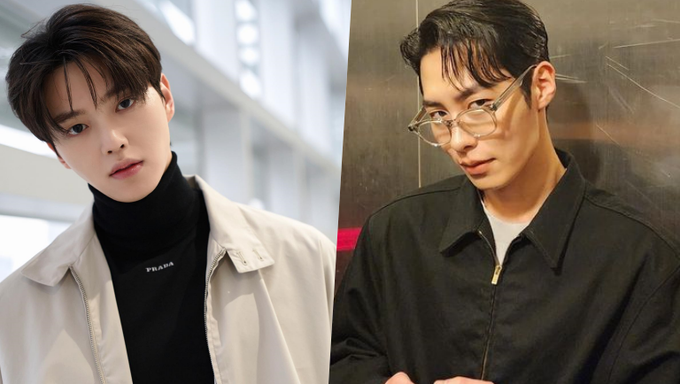 Hello everyone and welcome to the thirty-sixth edition of our weekly "Top 10 Instagram Updates By K-Drama Actors". You can read our previous selections by clicking here.
In this article, we will be sharing a listicle of curated Instagram updates that we have deemed the best by K-Drama actors for the week. At the end of this list, we have a fun poll, where we ask you to pick your absolute favorite.
This week, we believe the engagement level or data recorded by Instagram increased by a thousandfold, as our favorite K-Drama stars shared some of the best contents that duly garnered tons of hearts and comments from fans. From magazine shoots to drama teaser images, and cute selfies, here are our top 10 picks of the best Instagram update by K-Drama actors in the 3rd week of February 2023.
The "Crash Course In Romance" actress shines so brightly while looking so chic and stylish in these pictures.
It could be factual to say "if you need an actor to deliver stunning visuals, then Song Kang is the one."
Stunning! Simply stunning! The multiple award-winning actress looks impeccable in these pictures for W Korea.
The famous actor shows off his fitness routine in this update. Looking at those veins, we might be picking up some pointers from him.
You POV when you walk into an elevator and you squeal upon seeing Lee JaeWook, we assume this is the face he would make.
The famous actress looks so pretty in this yellow outfit. It is giving pure fairy tale princess vibes.
Now, this is the visual definition of the term "Allure".
Looking so cute and chic, the famous actor shows off his selfie skills in these pictures.
The famous actress makes every heart flutter as she looks so radiant and pretty in this picture.
Woo DoHwan in a historical drama? We will always be watching. The famous actor looks so good in Hanbok.
Which K-Drama actors had the best Instagram update in the 4th week of February?
※You can vote multiple times without sign in.