The Blessed Madonna curates Spotify EQUAL playlist for International Women's Day
The Blessed Madonna has teamed up with Spotify UK and Ireland on the EQUAL playlist to celebrate International Women's Day (08.03.23). The global DJ has selected tracks by female artists, including The XX's Romy Madley Croft, Eliza Rose, as well as rising artists Nia Archives and Laurie Anderson, and highlighted how vital it is to "invest in women's music" in the male-dominated industry. The Spotify EQUAL program ambassador commented: "Invest in women. That's the message. Invest in women's music. Invest in women's use of technology. This is what I want to see. Women have been working in music since we banged sticks on rocks. So recognising and supporting them in music now isn't something new, it's a remembering and charge into the future which will see many more Laurie Andersons if we're all lucky!!!" The streaming giant is working on a global campaign to "champion female creators". The Blessed Madonna joins the likes of Alicia Keys, Janelle Monáe and Pitty in creating an EQUAL playlist. Spotify has also teamed up with activists such as MeToo founder Tarana Burke to share "Behind the Movement" stories on social media. The company will also make contributions to UN Women and Calling All Crows in the name of gender equality. Bel Aztiria, Global Lead of Social Equity Music Programs at Spotify, explained: "Music has always been on the forefront of social change and when we launched our EQUAL program, we committed to support gender equality year-round. So, for International Women's Day, we're reflecting on the progress made, amplifying and supporting the voices of women creators and celebrating the acts of courage and determination of women across the globe who have played an extraordinary role in uplifting their voices."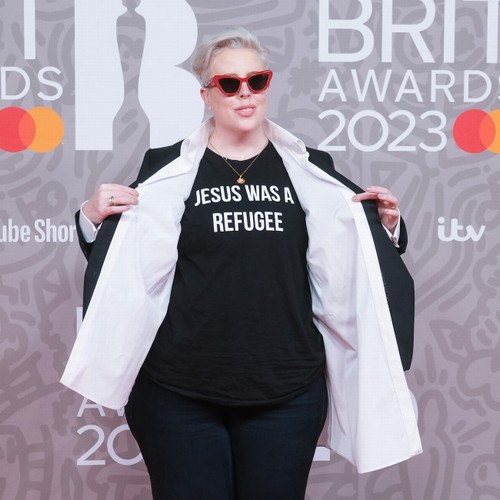 The Blessed Madonna has teamed up with Spotify UK and Ireland on the EQUAL playlist to celebrate International Women's Day (08.03.23).
The global DJ has selected tracks by female artists, including The XX's Romy Madley Croft, Eliza Rose, as well as rising artists Nia Archives and Laurie Anderson, and highlighted how vital it is to "invest in women's music" in the male-dominated industry.
The Spotify EQUAL program ambassador commented: "Invest in women. That's the message. Invest in women's music. Invest in women's use of technology. This is what I want to see. Women have been working in music since we banged sticks on rocks. So recognising and supporting them in music now isn't something new, it's a remembering and charge into the future which will see many more Laurie Andersons if we're all lucky!!!"
The streaming giant is working on a global campaign to "champion female creators".
The Blessed Madonna joins the likes of Alicia Keys, Janelle Monáe and Pitty in creating an EQUAL playlist.
Spotify has also teamed up with activists such as MeToo founder Tarana Burke to share "Behind the Movement" stories on social media.
The company will also make contributions to UN Women and Calling All Crows in the name of gender equality.
Bel Aztiria, Global Lead of Social Equity Music Programs at Spotify, explained: "Music has always been on the forefront of social change and when we launched our EQUAL program, we committed to support gender equality year-round. So, for International Women's Day, we're reflecting on the progress made, amplifying and supporting the voices of women creators and celebrating the acts of courage and determination of women across the globe who have played an extraordinary role in uplifting their voices."