THE BEST SOLO TRIPS FOR WOMEN
Looking for the best solo trips for women? Whether you're a seasoned female solo traveller or a newbie wanting to dip your perfectly painted toes in, a small group travel trip could be just the answer you're looking for. A chance to explore, be with like-minded adventurous souls, and, phew, have the planning done for you. So here's my take on the best solo trips for women (including women only tours) that can inspire and fulfil your wanderlust. EASTERN EUROPE Did you know that Slovenia has the accolade of making National Geographic's list of 'Best of the World 2023' and was also declared 'Best in Travel 2022' by Lonely Planet? Double whammy. What can I say? Jaw-dropping beauty, friendly locals, and a foodie paradise. Wanting to take you to 'explore places that most people will never see', Juliana Dever of Cleverdeverwhereever knows exactly how to take you there. Literally, as she is your personal host and will be accompanying you, alongside your guide, Tina, a born and bred Slovenian. Experience Slovenia like a local – yes please.  Go off the beaten track – you betcha. Ditch the same old, same old, recited in well thumbed guidebooks – all hail. Gelato with fresh olive oil topping anyone? Using her line 'A fairy tale, a Michelin Chef, and pristine nature walk into a bar…' you get the drift on why Slovenia has been heaped such praise by good ole Nat Geo and Lonely Planet. To experience it first hand, head on over to Slovenia, Ancient Rome to the Adriatic : 10 day cultural and foodie immersion. Be in the know and get on the list to be notified of her next Poland tour too. Group size is 8- 12 plus your host Juliana. 95% of guests are solo travellers and most are female. Private room options are also available for an additional supplement. BELLA ITALIA Another country making National Geographic's Best of the World 2023 list is Italy. With its food, architecture, and breathtaking scenery, it's easy to see why. Doing things differently is ITALIAN FIX founded by the vivacious Bianca Gignac who met (and subsequently married) Alessandro, the week before she was due to fly back home. Not the marrying part, I hasten to add, there's whirlwind and there's whirlwind. Therein followed a relocation to Italy and also a falling in love with the nuances and energy of Bella Italia. Who doesn't want to get the feel of what it's like to be a local? An authentic immersion, so you experience rather than just pass through. One day you might be all glitzed up, gliding into a fancy pantsy award-winning restaurant. The next yaffling a takeout at the market, in your comfy exploring clothes and flats. Hell yeah. Being like a local is where it's at. Moreover utilising purposeful travel that supports smaller, family-run businesses and producers, from relationships that have been nurtured and grown. What's not to love? Choose from 'women only' or 'all adults welcome' tours: Cinque Terre Puglia and Amalfi Coast The Italian and French Riveras Tuscany The Islands of Amalfi Sicily Group size is a maximum of 14-16 depending on the tour, with a fair chunk of guests who are solo travellers. Private room options are also available for an additional supplement. IT'S A WONDERFUL WORLD And. There's an awful lot of it to explore. Woohoo. The following companies offer worldwide destinations for small inclusive groups of women, carrying on the hassle-free way to travel and my best solo trips for women list. Responsible Travel founded in 2001, is another force for good. Thus all tours are closely vetted to support both local communities and nature. Their purpose to 'inspire travellers to discover our beautiful and fragile planet; act urgently to restore nature and reduce carbon whilst being honest about our limitations and our need to be more inclusive'. Women only holidays range from exploring cultural destinations such as Morocco (8 days), Cuba (8 days), and Peru (12 days), to name but a few.  Alternatively, if you fancy a wildlife holiday, check out wildlife holiday in Norway. Other goodies include a Safari in Tanzania and empowerment trips to Cape Verde or Mauritius. Furthermore, they offer a variety of walking, cycling, and kayaking holidays. Check out their list of women only tours. Just a teeny handful (I've got small hands ok?) of the amazing adventures Wild Women Expeditions have available, come on down Azores Horses Whales and Volcanoes Tour; The Amazon to Machu Picchu and India Jungles and Jewels Adventure. There's a variety of hiking adventures too. You can see their list of expeditions via their adventure month view calendar here As a wild woman, you decide how wild you want to be. You might be sharing a room or a tent depending on how adventurous you are. Single rooms (and tents should you be that super mcduper adventurer, hmm Yellowstone), are available at an additional charge. Another thing to note is each trip has 'the experience' 'is this trip right for me' info link. This will show things such as adv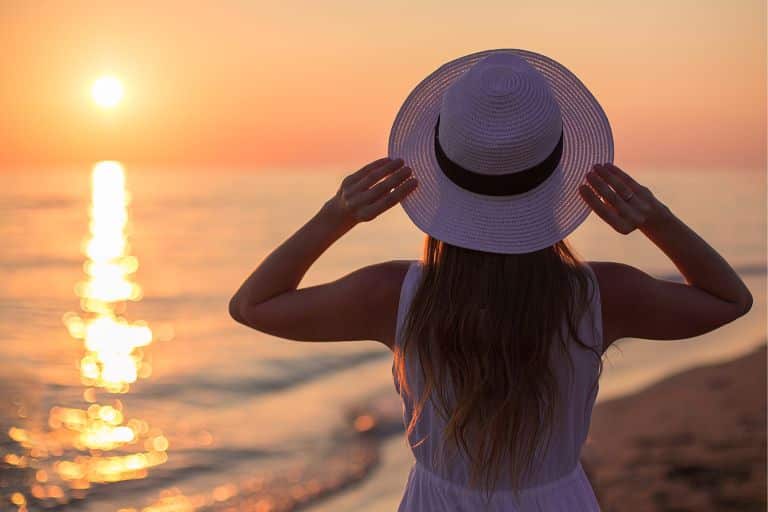 Looking for the best solo trips for women? Whether you're a seasoned female solo traveller or a newbie wanting to dip your perfectly painted toes in, a small group travel trip could be just the answer you're looking for.
A chance to explore, be with like-minded adventurous souls, and, phew, have the planning done for you. So here's my take on the best solo trips for women (including women only tours) that can inspire and fulfil your wanderlust.
EASTERN EUROPE
Did you know that Slovenia has the accolade of making National Geographic's list of 'Best of the World 2023' and was also declared 'Best in Travel 2022' by Lonely Planet? Double whammy.
What can I say? Jaw-dropping beauty, friendly locals, and a foodie paradise.
Wanting to take you to 'explore places that most people will never see', Juliana Dever of Cleverdeverwhereever knows exactly how to take you there. Literally, as she is your personal host and will be accompanying you, alongside your guide, Tina, a born and bred Slovenian.
Experience Slovenia like a local – yes please. Go off the beaten track – you betcha. Ditch the same old, same old, recited in well thumbed guidebooks – all hail.
Gelato with fresh olive oil topping anyone?
Using her line 'A fairy tale, a Michelin Chef, and pristine nature walk into a bar…' you get the drift on why Slovenia has been heaped such praise by good ole Nat Geo and Lonely Planet.
To experience it first hand, head on over to Slovenia, Ancient Rome to the Adriatic : 10 day cultural and foodie immersion.
Be in the know and get on the list to be notified of her next Poland tour too.
Group size is 8- 12 plus your host Juliana. 95% of guests are solo travellers and most are female. Private room options are also available for an additional supplement.
BELLA ITALIA
Another country making National Geographic's Best of the World 2023 list is Italy. With its food, architecture, and breathtaking scenery, it's easy to see why.
Doing things differently is ITALIAN FIX founded by the vivacious Bianca Gignac who met (and subsequently married) Alessandro, the week before she was due to fly back home. Not the marrying part, I hasten to add, there's whirlwind and there's whirlwind. Therein followed a relocation to Italy and also a falling in love with the nuances and energy of Bella Italia.
Who doesn't want to get the feel of what it's like to be a local?
An authentic immersion, so you experience rather than just pass through. One day you might be all glitzed up, gliding into a fancy pantsy award-winning restaurant. The next yaffling a takeout at the market, in your comfy exploring clothes and flats. Hell yeah. Being like a local is where it's at.
Moreover utilising purposeful travel that supports smaller, family-run businesses and producers, from relationships that have been nurtured and grown. What's not to love?
Choose from 'women only' or 'all adults welcome' tours:
Cinque Terre
Puglia and Amalfi Coast
The Italian and French Riveras
Tuscany
The Islands of Amalfi
Sicily
Group size is a maximum of 14-16 depending on the tour, with a fair chunk of guests who are solo travellers. Private room options are also available for an additional supplement.
IT'S A WONDERFUL WORLD
And. There's an awful lot of it to explore. Woohoo.
The following companies offer worldwide destinations for small inclusive groups of women, carrying on the hassle-free way to travel and my best solo trips for women list.
Responsible Travel founded in 2001, is another force for good. Thus all tours are closely vetted to support both local communities and nature. Their purpose to 'inspire travellers to discover our beautiful and fragile planet; act urgently to restore nature and reduce carbon whilst being honest about our limitations and our need to be more inclusive'.
Women only holidays range from exploring cultural destinations such as Morocco (8 days), Cuba (8 days), and Peru (12 days), to name but a few. Alternatively, if you fancy a wildlife holiday, check out wildlife holiday in Norway.
Other goodies include a Safari in Tanzania and empowerment trips to Cape Verde or Mauritius. Furthermore, they offer a variety of walking, cycling, and kayaking holidays. Check out their list of women only tours.
Just a teeny handful (I've got small hands ok?) of the amazing adventures Wild Women Expeditions have available, come on down Azores Horses Whales and Volcanoes Tour; The Amazon to Machu Picchu and India Jungles and Jewels Adventure. There's a variety of hiking adventures too. You can see their list of expeditions via their adventure month view calendar here
As a wild woman, you decide how wild you want to be. You might be sharing a room or a tent depending on how adventurous you are. Single rooms (and tents should you be that super mcduper adventurer, hmm Yellowstone), are available at an additional charge.
Another thing to note is each trip has 'the experience' 'is this trip right for me' info link. This will show things such as adventure level, hiking level, duration (if included), and, if horse riding, the standard required and even the maximum weight for the horse! Go easy on the pies…
The last time I went horse riding I had a horse with the temperament of Maximus out of Tangled. Fess up my hair was a tangled mess by the end of it too, as I held on for dear life whilst matey boy was giving it large.
Group size between 6-14 women, depending on trip destination, with an average group size of 8. A few exceptions are water experiences – Galapagos Yacht Adventure (up to 16 women), and some small-ship expeditions where you would be part of a bigger passenger group e.g 40 Wild Women on a 198 passenger boat.
Gutsy Girls offers adventure days, weekend retreats, and holidays. Their mission is to connect like-minded women through nature, sports, and adventure.
As an approximation, most 'Gutsy Girls guests are 24-60 years old, with around 60% in their 30s-40s'.
Additionally, I would also add that Gutsy aka 'having or showing courage, determination, and spirit' defies any age. Let's face it, once you've learned to surf, mastered snowshoeing, and hiked peaks for stunning views you'll feel like a carefree teenager again.
Trips include cross-country skiing and yoga combo's in Norway (including beginner level); coastal hiking in Sardinia and more. Check out their holiday itineraries here
Wanting to freewheel it and head out on your own? Have a peek at Mojacar Almeria – how to get there and what to do
Well here endeth my list of the best solo trips for women. Thinking of heading out solo? Which trips have you added to your 'to-do'? Do share and let us know what you think in the comments!