'That's happening': Victoria Justice teases debut album
Victoria Justice is "definitely" releasing an album. The former 'Zoey 101' star celebrated her 30th birthday with the release of her new single, 'Last Man Standing', on Sunday (19.02.23). And while she is focused on releasing singles at the moment, she has confirmed her debut studio album is in the making. Speaking to Variety about the new song and her milestone birthday, she said: "I'm stepping into my 30s in this place of feeling empowered. "I feel like this song really captures a lot of that energy, and it's fun, and it's kind of sexy, and it's got these very strong themes of female empowerment, so it just felt like a really good fit." On her album progress, she added: "I definitely am releasing an album — that's happening. "I can't say that that is done right now by any means, but I think right now, I'm focusing on releasing some singles. I have a collection of songs right now that I'm really proud of." 'Last Man Standing' follows 2021's 'Too F*****' Nice' and 2020's 'Treat Myself'. Victoria - who shot to fame as Lola Martinez alongside Jamie Lynn Spears (Zoey Brooks) in the US TV drama 'Zoey 101' in 2005 - also revealed her dream collaborator is 'Escapism' hitmaker Raye. The actress-and-singer - who went on to star as Tori Vega on the teen sitcom 'Victorious' from 2010 to 2013 - also explained why she isn't part of the 'Zoey 101' reboot. A film is on the way to Paramount+ and Victoria is gutted that she wasn't able to reprise her role. She said: "The timing of everything didn't work out, but I've been in touch with Jamie and the entire cast, and they could not be more understanding and more supportive. "Ultimately, I would love to be there with them. I loved doing that show. It was such a pivotal point in my life, and I had so much fun making it. I love that cast; we had such a great time, and I just have so much love for them." Music is Victoria's focus for the time being. She added: "I feel really grateful. I feel really content in the place that I am in life right now, and I'm hopeful and excited for the future. "I'm really looking forward to releasing the new music that I've been working on. And I hope that people love it and resonate with it. And I just want to express like all the gratitude that I have for my fans and the people who have been supporting me for, well, I don't know, like two decades."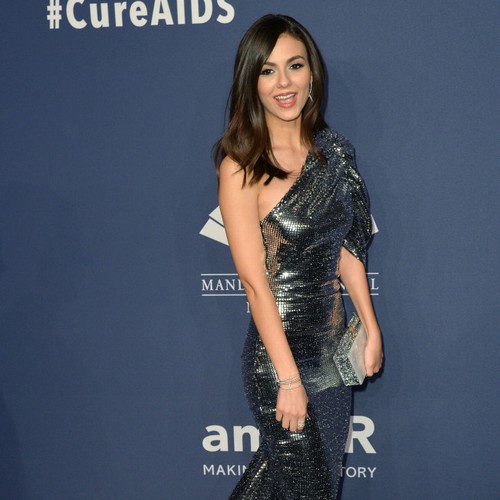 Victoria Justice is "definitely" releasing an album.
The former 'Zoey 101' star celebrated her 30th birthday with the release of her new single, 'Last Man Standing', on Sunday (19.02.23).
And while she is focused on releasing singles at the moment, she has confirmed her debut studio album is in the making.
Speaking to Variety about the new song and her milestone birthday, she said: "I'm stepping into my 30s in this place of feeling empowered.
"I feel like this song really captures a lot of that energy, and it's fun, and it's kind of sexy, and it's got these very strong themes of female empowerment, so it just felt like a really good fit."
On her album progress, she added: "I definitely am releasing an album — that's happening.
"I can't say that that is done right now by any means, but I think right now, I'm focusing on releasing some singles. I have a collection of songs right now that I'm really proud of."
'Last Man Standing' follows 2021's 'Too F*****' Nice' and 2020's 'Treat Myself'.
Victoria - who shot to fame as Lola Martinez alongside Jamie Lynn Spears (Zoey Brooks) in the US TV drama 'Zoey 101' in 2005 - also revealed her dream collaborator is 'Escapism' hitmaker Raye.
The actress-and-singer - who went on to star as Tori Vega on the teen sitcom 'Victorious' from 2010 to 2013 - also explained why she isn't part of the 'Zoey 101' reboot.
A film is on the way to Paramount+ and Victoria is gutted that she wasn't able to reprise her role.
She said: "The timing of everything didn't work out, but I've been in touch with Jamie and the entire cast, and they could not be more understanding and more supportive.
"Ultimately, I would love to be there with them. I loved doing that show. It was such a pivotal point in my life, and I had so much fun making it. I love that cast; we had such a great time, and I just have so much love for them."
Music is Victoria's focus for the time being.
She added: "I feel really grateful. I feel really content in the place that I am in life right now, and I'm hopeful and excited for the future.
"I'm really looking forward to releasing the new music that I've been working on. And I hope that people love it and resonate with it. And I just want to express like all the gratitude that I have for my fans and the people who have been supporting me for, well, I don't know, like two decades."