Teaching jobs in China in 2022: flight routes, salary and potential to save, Covid rules in China
We're excited that more of our teachers have been able to travel to China to start teaching there recently. Here's a recap on the current situation for ESL jobs in China in terms of: Getting a visa and a timeline for starting work Flight routes to China Available positions and salaries Costs Earning potential  Day to day life in China given China's zero Covid policies Getting a visa and timeline for starting work To get a work visa for China, you need to be a graduate from the UK, Ireland, US, New Zealand, Australia, Canada or South Africa, be able to provide a clean background check, and have a TEFL/CELTA/TESOL certificate. If you do not have the TEFL/CELTA/TESOL at the time of applying, that's not an issue and you can get it as part of our program in the 3-4 months leading up to your departure. If you meet these requirements, the visa process for moving to China is the same as before the pandemic, and it takes 3-4 months. During the pandemic, there was a period when you needed an additional document called a PU letter, and there were tests for prior Covid infections as part of pre departure checks before flying to China. These have been scrapped, making the process of getting a visa straightforward. We match you with a school and that schools issued a work visa invite for you, which you then apply for in your home country. Before flying to China, you take a PCR test 48 hours before departure. This takes 3-4 months in total. The best times to start work in China are in either February, or August/ September. Flight routes to China Direct flights to China remain expensive due to their reduced frequency, which is why most of our recent teachers have decided to fly via Hong Kong. From most countries, flight prices to Hong Kong have returned to their pre pandemic level. Booking a month in advance, a single flight from the UK to Hong Kong cost about £600 at the moment. In Hong Kong, mandatory quarantine was scrapped last month, meaning that you can find your own accommodation for your stay in Hong Kong, which is for a minimum of 3 days before onwards travel to China. There are two options for transport from Hong Kong to mainland China. (1) Entering a lottery system for coach journeys directly to Shenzhen (2) A flight to a Chinese city Most of our teachers that recently made the trip were able to get a place on the coach with the help of their Chinese schools. Upon arrival in China there will still be 7 days of mandatory hotel quarantine based on current rules (more on this below in the costs section). Available positions and salaries Here's an overview of the available positions on our program. Shanghai: private kindergartens: Monday – Friday, young students 3-6. Salary 15K RMB per month and 3K housing allowance. Shanghai: State schools: Monday – Friday, students aged primary – high school. Salary 16K RMB per month and 1K housing allowance. Wuhan: Work at a training centre with students aged 4-18. Work Wednesday to Sunday. Salary 16.5K RMB per month and 2.5K housing allowance Wuhan: private kindergartens: Monday – Friday, salaries range from 15-22K depending on experience, 2.5K monthly housing allowance. Shenzhen: state schools: Monday – Friday, students aged primary – high school. Salary 12-15K RMB per month and 3K housing allowance. Shenzhen: private kindergartens: Monday – Friday, young students 3-6. Salary 15K RMB per month and 4K housing allowance. Costs Here's an overview of the main costs involved in moving to China: Teach English In China program fee: £400 (which is for us to secure a job for you from the options above, and offer ongoing personalised and hands on support on helping you get there: obtaining a visa and green code for China, navigating quarantine requirements and booking flights. We do group Zoom calls with other teachers, and we've formed a group on the Chinese app WeChat to ensure you are supported all the way.) Legalising our documents (degree, background check, TEFL certificate) to prove their authenticity: £200- £350 depending on what you do yourself, and what parts of the process you use an agency for. This is reimbursed in full by most schools when you arrive in China. Visa: £151 Flight to Hong Hong: approx. £600. There's a flight reimbursement for flights to and from China, which is 10,000 RMB at most schools (£1250). Hotel in HK:  approximately £300 (on average £100 per night, for 3 night) Onward travel to China: By coach: tickets are just £6, but you may spend £30-50 on your taxi to the entry point at Shenzhen Bay Port. Flying to a Chinese city from Hong Kong is considerably more expensive, dependant on the city, around £1000 on average. If flying is required, most schools pay for / reimburse the cost for this flight. Quarantine in China: Quarantine costs vary per city, and you will not have a choice of quarantine hotel. On average, our teachers paid £50 per night including food, so £350 for the 7 days. Reimb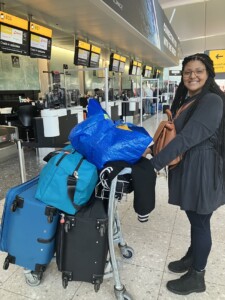 We're excited that more of our teachers have been able to travel to China to start teaching there recently.
Here's a recap on the current situation for ESL jobs in China in terms of:
Getting a visa and a timeline for starting work
Flight routes to China
Available positions and salaries
Costs
Earning potential
Day to day life in China given China's zero Covid policies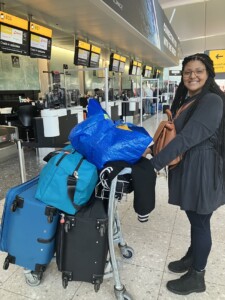 Getting a visa and timeline for starting work
To get a work visa for China, you need to be a graduate from the UK, Ireland, US, New Zealand, Australia, Canada or South Africa, be able to provide a clean background check, and have a TEFL/CELTA/TESOL certificate.
If you do not have the TEFL/CELTA/TESOL at the time of applying, that's not an issue and you can get it as part of our program in the 3-4 months leading up to your departure.
If you meet these requirements, the visa process for moving to China is the same as before the pandemic, and it takes 3-4 months.
During the pandemic, there was a period when you needed an additional document called a PU letter, and there were tests for prior Covid infections as part of pre departure checks before flying to China.
These have been scrapped, making the process of getting a visa straightforward.
We match you with a school and that schools issued a work visa invite for you, which you then apply for in your home country. Before flying to China, you take a PCR test 48 hours before departure. This takes 3-4 months in total.
The best times to start work in China are in either February, or August/ September.
Flight routes to China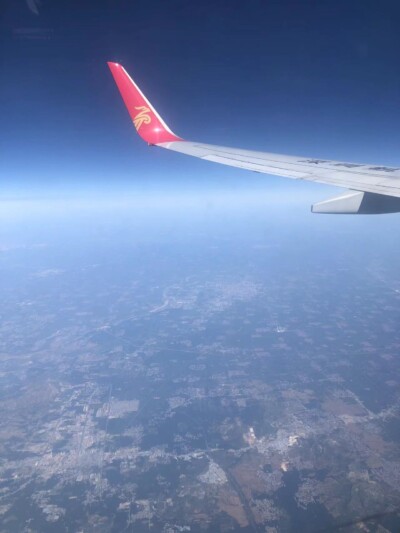 Direct flights to China remain expensive due to their reduced frequency, which is why most of our recent teachers have decided to fly via Hong Kong.
From most countries, flight prices to Hong Kong have returned to their pre pandemic level. Booking a month in advance, a single flight from the UK to Hong Kong cost about £600 at the moment.
In Hong Kong, mandatory quarantine was scrapped last month, meaning that you can find your own accommodation for your stay in Hong Kong, which is for a minimum of 3 days before onwards travel to China.
There are two options for transport from Hong Kong to mainland China.
(1) Entering a lottery system for coach journeys directly to Shenzhen
(2) A flight to a Chinese city
Most of our teachers that recently made the trip were able to get a place on the coach with the help of their Chinese schools.
Upon arrival in China there will still be 7 days of mandatory hotel quarantine based on current rules (more on this below in the costs section).
Available positions and salaries
Here's an overview of the available positions on our program.
Shanghai: private kindergartens: Monday – Friday, young students 3-6. Salary 15K RMB per month and 3K housing allowance.
Shanghai: State schools: Monday – Friday, students aged primary – high school. Salary 16K RMB per month and 1K housing allowance.
Wuhan: Work at a training centre with students aged 4-18. Work Wednesday to Sunday. Salary 16.5K RMB per month and 2.5K housing allowance
Wuhan: private kindergartens: Monday – Friday, salaries range from 15-22K depending on experience, 2.5K monthly housing allowance.
Shenzhen: state schools: Monday – Friday, students aged primary – high school. Salary 12-15K RMB per month and 3K housing allowance.
Shenzhen: private kindergartens: Monday – Friday, young students 3-6. Salary 15K RMB per month and 4K housing allowance.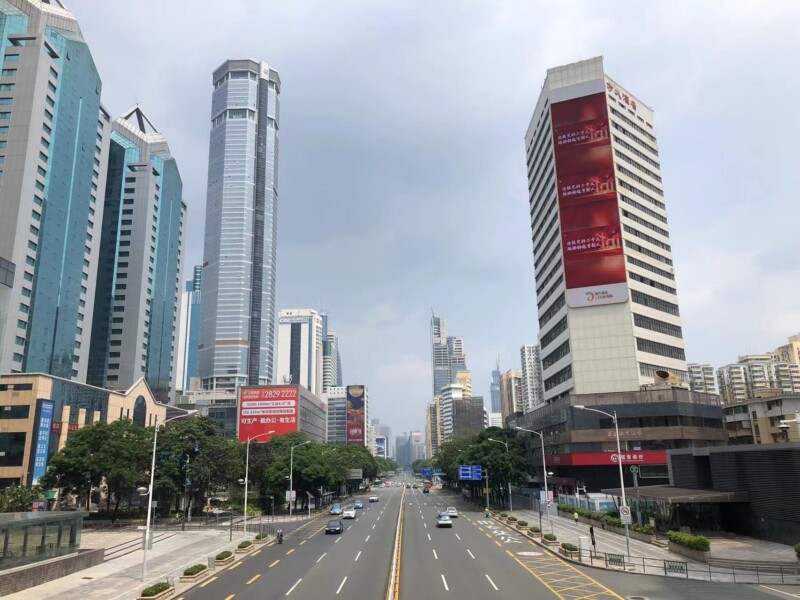 Costs
Here's an overview of the main costs involved in moving to China:
Teach English In China program fee: £400 (which is for us to secure a job for you from the options above, and offer ongoing personalised and hands on support on helping you get there: obtaining a visa and green code for China, navigating quarantine requirements and booking flights. We do group Zoom calls with other teachers, and we've formed a group on the Chinese app WeChat to ensure you are supported all the way.)
Legalising our documents (degree, background check, TEFL certificate) to prove their authenticity: £200- £350 depending on what you do yourself, and what parts of the process you use an agency for. This is reimbursed in full by most schools when you arrive in China.
Visa: £151
Flight to Hong Hong: approx. £600. There's a flight reimbursement for flights to and from China, which is 10,000 RMB at most schools (£1250).
Hotel in HK: approximately £300 (on average £100 per night, for 3 night)
Onward travel to China:
By coach: tickets are just £6, but you may spend £30-50 on your taxi to the entry point at Shenzhen Bay Port.
Flying to a Chinese city from Hong Kong is considerably more expensive, dependant on the city, around £1000 on average. If flying is required, most schools pay for / reimburse the cost for this flight.
Quarantine in China: Quarantine costs vary per city, and you will not have a choice of quarantine hotel. On average, our teachers paid £50 per night including food, so £350 for the 7 days.
Reimbursements: Most schools offer reimbursements for flights and quarantine soon after you arrive in China, and you will be paid one month after you start work.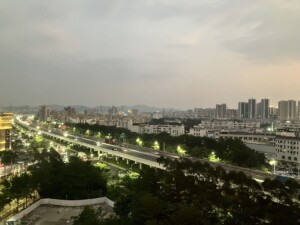 Earning potential over time
As highlighted in the jobs section, the average salary during the first year is 15,000 RMB (£1850 / $2100), per month and a housing allowance of 3000 RMB (£375 / $420).
Generally, this means your housing allowance covers your rent, and you effectively get free housing.
Saving potential depends on your lifestyle; most teachers save between half and one third of their salary every month in their first year.
Beyond your first year
Many schools in China like to hire teachers who have at least one year prior experience within China, and these schools offer higher salaries. If you decide to stay in China beyond the first year, this means you are likely to make 25K-30K RMB (£3100 / $3500 – £3700- $4200) per month in year 2 and onwards.
Day to day life in China
China is still pursuing a zero Covid approach, which means that you are required to do regular Covid tests. Depending on the city, that's either daily, or every other day. Tests are free, and our teachers say that it quickly becomes part of their daily routine before or after work, and it's not a big inconvenience in their lives.
If there are Covid cases in your accommodation or workplace, this may mean a localised lockdown, which usually takes a few days.
Ready to move forward on an application for a teaching job in China? You can apply here today.
Looking for alternatives to teaching in China: check out the requirements and salaries for jobs we offer in Vietnam, Thailand, Cambodia and Poland with our other brand, Impact Teaching.
Are you in the UK and would you like to hear more about all of it in person: sign up for our next in person meetup in central London.