Swiss Government: UBS to Take Over Credit Suisse for More Than $3 Billion
The takeover would be the most significant banking bailout since the financial crisis of 2008 Investment banking company UBS has agreed to purchase its rival Credit Suisse in a deal worth more than $3 billion after the Swiss government mediated the merger between the country's two largest banks to avoid chaos in the financial markets before March 20. The announcement came after government officials had been scrambling for several days to figure out how to save the troubled lender Credit Suisse, a 167-year-old banking giant. Credit Suisse shareholders will receive 1 UBS share for every 22.48 Credit Suisse shares owned, or CHF0.76 per share, for a total value of CHF3 billion ($3.24 billion), according to a press release by UBS. The offer price is nearly 60 percent less than Credit Suisse's March 17 closing price of CHF1.86. "With the takeover of Credit Suisse by UBS, a solution has been found to secure financial stability and protect the Swiss economy in this exceptional situation," Swiss National Bank (SNB) said in a statement. Both institutions will have "unrestricted access" to the central bank's existing facilities. As part of the agreement, the central bank has committed to providing both institutions liquidity assistance up to CHF100 billion "with privileged creditor status in bankruptcy," according to the statement. "On Friday, the liquidity outflows and market volatility showed that it was no longer possible to restore the necessary confidence and that the swift and stabilizing solution was absolutely necessary," Swiss President Alain Berset announced during a press conference late on March 19. Swiss President Alain Berset gestures as he attends a press conference after talks over UBS taking over its rival Swiss bank Credit Suisse, in Bern on March 19, 2023. (FABRICE COFFRINI/AFP via Getty Images) "The takeover of Credit Suisse by UBS is the best solution for restoring the confidence that has been lacking in financial markets recently and for best managing the risk to our country and its citizens." The move comes after a turbulent year for the bank, which has been hit with a number of scandals, including questions about its business practices or lack of due diligence after leaked documents allegedly identified more than 18,000 accounts belonging to foreign customers, including criminals, dictators, and sanctioned political actors who stashed their money at the Switzerland-based bank. During the press conference, SNB President Thomas Jordan said the current banking crisis in the United States has exacerbated Credit Suisse's problems. The failure of California-based Silicon Valley Bank on March 10 has sparked a crisis of confidence in the global banking industry. Credit Suisse dropped a bombshell on March 14, announcing that it discovered "material weaknesses" in its financial reporting that would result in a material misstatement of its annual financial statements. The following day, its biggest shareholder, Saudi National Bank, ruled out increasing its stake in the Swiss bank because of regulatory restrictions. The bank's stock price fell by nearly 20 percent in a week. Swiss Finance Minister Karin Keller-Sutter pushed back against queries about whether this was a government bailout of a too-big-to-fail bank. "The bankruptcy of Credit Suisse would have had a huge collateral damage on the Swiss financial market and also risk of contagion for UBS and other banks and also internationally," she said during the press conference. The merger will create a leading global wealth manager with $5 trillion in invested assets and is expected to result in annual cost savings of more than $8 billion by 2027, according to UBS. (From L) Credit Suisse chairman Axel Lehmann, UBS Chairman Colm Kelleher, Swiss Finance Minister Karin Keller-Sutter and Swiss President Alain Berset attend a press conference after talks over Credit Suisse in Bern on March 19, 2023. (FABRICE COFFRINI/AFP via Getty Images) "UBS intends to downsize Credit Suisse's investment banking business and align it with our conservative risk culture," Colm Kelleher, chairman of UBS, announced at the press conference. "We're well aware that the coming weeks and months will be difficult for many, especially for the employees. Let me reassure you that we will do our utmost to keep this time of uncertainty as short as possible. "The deal is not subject to shareholder approval." He also noted that the deal is awaiting final regulatory approvals around the world. It will take weeks, if not months, to complete this transaction, Kelleher said. U.S. Treasury Secretary Janet Yellen and U.S. Federal Reserve Chairman Jerome Powell issued a joint statement on March 19 welcoming the deal. "We welcome the announcements by the Swiss authorities today to support financial stability," the statement reads. "The capital and liquidity positions of the U.S. banking system are strong, and the U.S. financial system is resilient. We have been in cl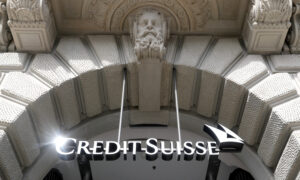 The takeover would be the most significant banking bailout since the financial crisis of 2008
Investment banking company UBS has agreed to purchase its rival Credit Suisse in a deal worth more than $3 billion after the Swiss government mediated the merger between the country's two largest banks to avoid chaos in the financial markets before March 20.
The announcement came after government officials had been scrambling for several days to figure out how to save the troubled lender Credit Suisse, a 167-year-old banking giant.
Credit Suisse shareholders will receive 1 UBS share for every 22.48 Credit Suisse shares owned, or CHF0.76 per share, for a total value of CHF3 billion ($3.24 billion), according to a press release by UBS. The offer price is nearly 60 percent less than Credit Suisse's March 17 closing price of CHF1.86.
"With the takeover of Credit Suisse by UBS, a solution has been found to secure financial stability and protect the Swiss economy in this exceptional situation," Swiss National Bank (SNB) said in a statement.
Both institutions will have "unrestricted access" to the central bank's existing facilities.
As part of the agreement, the central bank has committed to providing both institutions liquidity assistance up to CHF100 billion "with privileged creditor status in bankruptcy," according to the statement.
"On Friday, the liquidity outflows and market volatility showed that it was no longer possible to restore the necessary confidence and that the swift and stabilizing solution was absolutely necessary," Swiss President Alain Berset announced during a press conference late on March 19.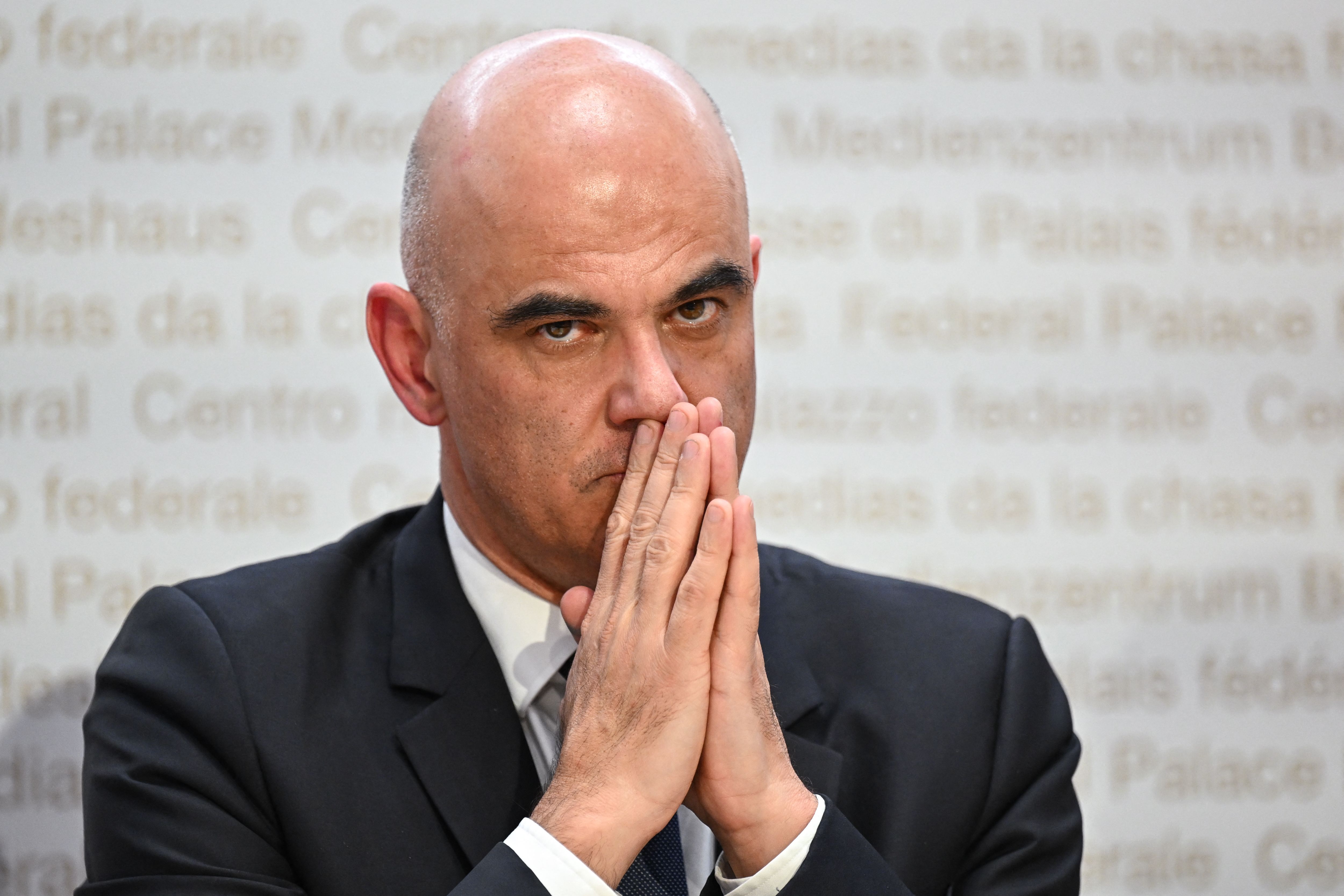 "The takeover of Credit Suisse by UBS is the best solution for restoring the confidence that has been lacking in financial markets recently and for best managing the risk to our country and its citizens."
The move comes after a turbulent year for the bank, which has been hit with a number of scandals, including questions about its business practices or lack of due diligence after leaked documents allegedly identified more than 18,000 accounts belonging to foreign customers, including criminals, dictators, and sanctioned political actors who stashed their money at the Switzerland-based bank.
During the press conference, SNB President Thomas Jordan said the current banking crisis in the United States has exacerbated Credit Suisse's problems.
The failure of California-based Silicon Valley Bank on March 10 has sparked a crisis of confidence in the global banking industry.
Credit Suisse dropped a bombshell on March 14, announcing that it discovered "material weaknesses" in its financial reporting that would result in a material misstatement of its annual financial statements.
The following day, its biggest shareholder, Saudi National Bank, ruled out increasing its stake in the Swiss bank because of regulatory restrictions. The bank's stock price fell by nearly 20 percent in a week.
Swiss Finance Minister Karin Keller-Sutter pushed back against queries about whether this was a government bailout of a too-big-to-fail bank.
"The bankruptcy of Credit Suisse would have had a huge collateral damage on the Swiss financial market and also risk of contagion for UBS and other banks and also internationally," she said during the press conference.
The merger will create a leading global wealth manager with $5 trillion in invested assets and is expected to result in annual cost savings of more than $8 billion by 2027, according to UBS.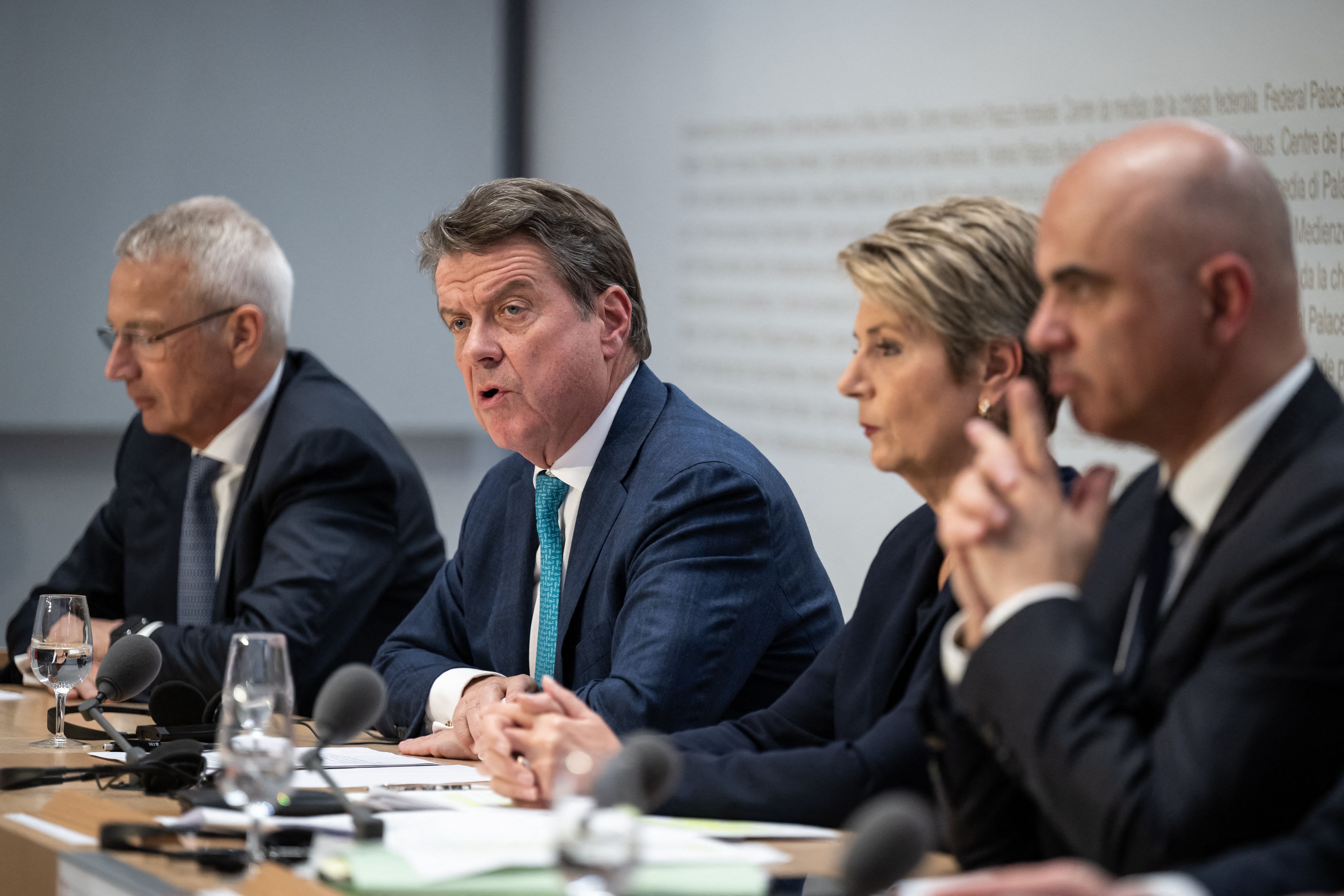 "UBS intends to downsize Credit Suisse's investment banking business and align it with our conservative risk culture," Colm Kelleher, chairman of UBS, announced at the press conference.
"We're well aware that the coming weeks and months will be difficult for many, especially for the employees. Let me reassure you that we will do our utmost to keep this time of uncertainty as short as possible.
"The deal is not subject to shareholder approval."
He also noted that the deal is awaiting final regulatory approvals around the world.
It will take weeks, if not months, to complete this transaction, Kelleher said.
U.S. Treasury Secretary Janet Yellen and U.S. Federal Reserve Chairman Jerome Powell issued a joint statement on March 19 welcoming the deal.
"We welcome the announcements by the Swiss authorities today to support financial stability," the statement reads. "The capital and liquidity positions of the U.S. banking system are strong, and the U.S. financial system is resilient. We have been in close contact with our international counterparts to support their implementation."