Sport upholds its ban on Russian players
Badminton federation upholds ban of Russian and Belarusian players, while pentathlon body plans to offer 'pathway' to compete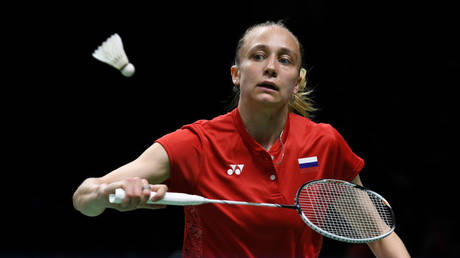 Sport upholds its ban on Russian players
The badminton federation has continued barring participants from Russia and Belarus, but pentathletes may get a chance to compete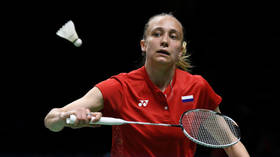 The Badminton World Federation (BWF) has upheld its ban on Russian and Belarusian participants in international competitions, closing the door on their hopes of playing in the 2024 Paris Olympics. The governing body for the pentathlon, meanwhile, said it plans to create a "pathway" for athletes from the two countries to return.
The badminton federation, based in Kuala Lumpur, announced the decision to maintain its suspension of Russian and Belarusian athletes and officials on Thursday, days before its sport starts Olympic qualifying events. "This position reflects BWF's core intention to preserve the integrity of badminton competitions and ensure the safety of all athletes," the group said in a statement.
Although the BWF acknowledged that sport should foster peace and "not become a political vehicle for influence in geopolitics," it said the concerns that prompted the ban to be imposed last March – weeks after Russia's military offensive against Ukraine began – haven't changed.
"Given the conflict between Ukraine and Russia and Belarus is ongoing – and recent precedence of governments interfering and blocking athletes' participation in sporting events as a vehicle to sanction, instead of allowing sport to build bridges and promote solidarity between all people – we feel that such fears for safety have not been exacerbated."
Athletes generally should be allowed to compete, "without judgment of their passport and separate of any geopolitical conflict outside the control of the sports movement," but security concerns are still too much of a threat amid the crisis in Eastern Europe, the BWF said. Moreover, the group added that it needs more "clarity" on the International Olympic Committee's (IOC's) proposed framework for allowing Russian and Belarusian athletes to compete as neutral participants, without displaying symbols of their countries.
"BWF continues to express unwavering support to the people of Ukraine and the Ukrainian badminton community, and we strongly condemn the invasion of Ukraine, which works against BWF's core values and our objective to obtain peace," the federation said. It's "regrettable" that players are blocked from competing because of geopolitical conflict, the group added.
Pentathlon's governing body, the Monaco-based UIPM, said it intends to give athletes with Russian and Belarusian passports a way to compete as independent and neutral participants. The group cited the Olympic Charter and "especially the principle of non-discrimination," saying, "It is our firm belief that sport should be politically neutral and now, more than ever, must act as a vehicle for peace and a symbol of solidarity between athletes."
The UIPM said it will develop an independent review process, in consultation with the IOC, to facilitate the return of Russian and Belarusian pentathletes to international competition.

The world's various sporting federations have been split on their policies toward Russia bans. Such sports as wrestling, taekwondo and triathlon have decided to let Russians and Belarusians participate as neutral athletes, while weightlifting and equestrian sports are among those that have kept their suspensions in place.
The IOC's recommendation to allow Russians to compete as neutral athletes excludes team sports and team events in individual sports.