SLEEP SOLUTIONS – 17 TIPS
Ok, fess up I'm a shocker when it comes to sleep. 8 hours a night. Really? Not me, that's for sure. You too? Time to look at some sleep solutions. But. Before we get onto them, a snippet of how some high-flying entrepreneurs get by on the Zzz's front. Elon Musk has said that he sleeps for 6 hours a night, usually hitting the sack at around 03:00 am. Richard Branson aims for lights out at 11 pm with 5 – 6 hours combined with a 05:00 am rise. He also likes sleeping with the curtains open for a natural sunlight wake up. Note, he does however live on Necker Island so probably gets more sunlight than the rest of us mere mortals… Oprah Winfrey has been known to have a sleep doctor. While Arianna Huffington's well-documented sleep deprivation fall led her to launch both Thrive Global and publish The Sleep Revolution. Sleep is the best medicine Now it might well be that your body doesn't need 8 hours and you function perfectly well on less. On the flipside, as far as sleep solutions go if you don't have enough sleep you certainly know about it. Irritable, accident prone and zombie-like spring to mind. It's jet lag without going on the jet. Sleep is the best medicine to help us function and be firing on all cylinders. From the moment you close your eyes and start to drift off to sleep, from lightest (where you tend to twitch), to lighter, your heart rate and breathing slow and your body temperature starts to drop. Ever taken a yoga class and notice how you have to add a layer as you lay down and go into a meditative wind-down? From there it's deep sleep as the body sets to work on cell regeneration, restoration and repair. Alongside strengthening the immune system and increasing blood supply to muscles. Albeit a few of the body's busy bee nighttime functions. Next comes REM (rapid eye movement) where your heart rate increases and dreaming begins. If you're anything like me, then alas you rarely remember them. I keep meaning to put a notebook beside my bed to jot them down but ahem I keep forgetting to do that too. I've always had the memory retention of a peanut. Anyway, I digress. Here's me after a restless night. Obviously prior to following my tips… Sleep solutions – 17 tips to improve the quality of your sleep 1. Darkness Although I know a few friends who have to sleep with the light on, darkness, blackout blinds or a sleep mask is where it's at. Or where it should be at. Research has shown that exposure to light reduces the production of melatonin. This can cause disruption to your sleep/wake up cycle and affect your blood pressure. 2. A Good Mattress There's nothing worse than a soft lumpy mattress. As for replacing it, consensus is every 7-8 years. Of course, this depends on use and along with new technology construction/fillings, it could last longer. Feel like you're sleeping in a trench? Then it could well be replacement time. 3. Pillow Memory foam, fluffy down and feathers or flat as a pancake. It's a personal kinda thing. I only opt for one pillow though others swear by two. Head here to check out the best pillow for your sleep position. 4. Room Temperature Room temperature. Make sure it's right for you, whether you're the kind of sleeper who prefers a thin sheet or a 13.5 tog duvet, aim for a room temperature between 15 – 19 degrees C (60 – 67 F). 5. No screens Blue light is no-no as it gets our brain firing and a wiring and the last thing those neurons want to do is unwind and go to sleep. 6. Sleepy tea anyone? My personal fav is Pukka Night Time Organic with dreamy herbs, lavender, chamomile and valerian. Yum. 7. Caffeine a no no Avoid caffeine late in the day or go for decaf options. Be that coffee, Coca-Cola, Pepsi and alike. Check out your local health food store for non caffeinated alternatives. 8. Alcohol The consensus is that alcohol is detrimental, disrupting your sleep pattern with frequent wake-ups. I do have friends who say that it makes them sleep better. Not that I'm advocating a wee dram at bedtime you understand. 9. Clutter clear I swear this makes such a difference; otherwise I'm all twitchy mcwitchy and can't relax until I've cleared a load of crap away #sigh 10. Midnight munchies Avoid late-night eating and a tummy fit to burst pre-snooze time. This might link back to number 8 as it's usually a carb fest post alcohol (or is that just me?). 11. Reach for a banana An exception to the late night eating routine. Bananas contain sleep-inducing nutrients like tryptophan, magnesium, vitamin B6, potassium, and carbs. Although steer clear if you have breathing issues or a cough or cold. 12. Exercise Exercise is best avoided near bedtime when it stimulates and energizes your bod. Opt for earlier in the day instead where as well as being good for you, regular exercise helps with your sleep. 13. Read. A. Book. Penguin Random House, Read to Sleep survey, found that bedtime readers, on an average day of the week, were getting 25 minutes extra sleep compared t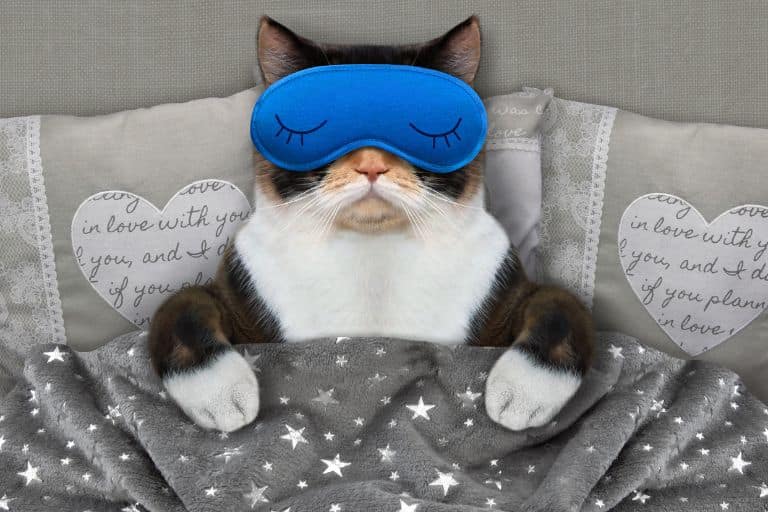 Ok, fess up I'm a shocker when it comes to sleep. 8 hours a night. Really? Not me, that's for sure. You too? Time to look at some sleep solutions. But. Before we get onto them, a snippet of how some high-flying entrepreneurs get by on the Zzz's front.
Elon Musk has said that he sleeps for 6 hours a night, usually hitting the sack at around 03:00 am.
Richard Branson aims for lights out at 11 pm with 5 – 6 hours combined with a 05:00 am rise. He also likes sleeping with the curtains open for a natural sunlight wake up. Note, he does however live on Necker Island so probably gets more sunlight than the rest of us mere mortals…
Oprah Winfrey has been known to have a sleep doctor. While Arianna Huffington's well-documented sleep deprivation fall led her to launch both Thrive Global and publish The Sleep Revolution.
Sleep is the best medicine
Now it might well be that your body doesn't need 8 hours and you function perfectly well on less. On the flipside, as far as sleep solutions go if you don't have enough sleep you certainly know about it. Irritable, accident prone and zombie-like spring to mind. It's jet lag without going on the jet.
Sleep is the best medicine to help us function and be firing on all cylinders.
From the moment you close your eyes and start to drift off to sleep, from lightest (where you tend to twitch), to lighter, your heart rate and breathing slow and your body temperature starts to drop.
Ever taken a yoga class and notice how you have to add a layer as you lay down and go into a meditative wind-down?
From there it's deep sleep as the body sets to work on cell regeneration, restoration and repair. Alongside strengthening the immune system and increasing blood supply to muscles. Albeit a few of the body's busy bee nighttime functions.
Next comes REM (rapid eye movement) where your heart rate increases and dreaming begins.
If you're anything like me, then alas you rarely remember them. I keep meaning to put a notebook beside my bed to jot them down but ahem I keep forgetting to do that too. I've always had the memory retention of a peanut. Anyway, I digress. Here's me after a restless night. Obviously prior to following my tips…
Sleep solutions – 17 tips to improve the quality of your sleep
1. Darkness
Although I know a few friends who have to sleep with the light on, darkness, blackout blinds or a sleep mask is where it's at. Or where it should be at. Research has shown that exposure to light reduces the production of melatonin. This can cause disruption to your sleep/wake up cycle and affect your blood pressure.
2. A Good Mattress
There's nothing worse than a soft lumpy mattress. As for replacing it, consensus is every 7-8 years. Of course, this depends on use and along with new technology construction/fillings, it could last longer. Feel like you're sleeping in a trench? Then it could well be replacement time.
3. Pillow
Memory foam, fluffy down and feathers or flat as a pancake. It's a personal kinda thing. I only opt for one pillow though others swear by two. Head here to check out the best pillow for your sleep position.
4. Room Temperature
Room temperature. Make sure it's right for you, whether you're the kind of sleeper who prefers a thin sheet or a 13.5 tog duvet, aim for a room temperature between 15 – 19 degrees C (60 – 67 F).
5. No screens
Blue light is no-no as it gets our brain firing and a wiring and the last thing those neurons want to do is unwind and go to sleep.
6. Sleepy tea anyone?
My personal fav is Pukka Night Time Organic with dreamy herbs, lavender, chamomile and valerian. Yum.
7. Caffeine a no no
Avoid caffeine late in the day or go for decaf options. Be that coffee, Coca-Cola, Pepsi and alike. Check out your local health food store for non caffeinated alternatives.
8. Alcohol
The consensus is that alcohol is detrimental, disrupting your sleep pattern with frequent wake-ups. I do have friends who say that it makes them sleep better. Not that I'm advocating a wee dram at bedtime you understand.
9. Clutter clear
I swear this makes such a difference; otherwise I'm all twitchy mcwitchy and can't relax until I've cleared a load of crap away #sigh
10. Midnight munchies
Avoid late-night eating and a tummy fit to burst pre-snooze time. This might link back to number 8 as it's usually a carb fest post alcohol (or is that just me?).
11. Reach for a banana
An exception to the late night eating routine. Bananas contain sleep-inducing nutrients like tryptophan, magnesium, vitamin B6, potassium, and carbs. Although steer clear if you have breathing issues or a cough or cold.
12. Exercise
Exercise is best avoided near bedtime when it stimulates and energizes your bod. Opt for earlier in the day instead where as well as being good for you, regular exercise helps with your sleep.
13. Read. A. Book.
Penguin Random House, Read to Sleep survey, found that bedtime readers, on an average day of the week, were getting 25 minutes extra sleep compared to non-bedtime readers. They also rated their sleep quality higher too. Here's some bedtime reading you might like to check out.
14. Sleep Spray
Check out Tropic's multi award-winning So Sleepy pillow mist. Containing Lavender, Chamomile and Frankincense. Dreamy doesn't cover it.
15. Night sweats
If you're having sleep problems due to the menopause, sleep with a fan on.
16. Get into the Zen zone
Go for a wind down sleepy mediation or Binaural Beats and hit those delta frequencies.
17. Tick tock
Laying there tossing n a turning for 30 minutes or more? The best thing to do is get up and do something (non-stimulating) until sleep hits you. Step away from the TV or your laptop. Grab a book to read (non- heart-racing thriller), meditate or pop on some soothing music.
So in the words of INXS – New Sensation:
Sleep, baby, sleep
Now that the night is over
And the sun comes
Like a God into our room
All perfect light and promises
How's sleep for you – are you a yay or nay on the sleep front?
Furthermore, do you have your own little bedtime snooze-a-thon routine as part of your sleep solutions? If so do share in the comments and let us know!