Shopping Diary
Camille à la ville paper dolls. Wikimedia Commons. Licensed under CCO 2.0. September 14 I am in my mobile mall, which is my phone's WiFi hotspot on the NJ Transit. Paynter Jacket Co. is this British couple, Becky and Huw, who make chore jackets in micro-batches. When you purchase a jacket, you also buy its journey, from sourcing the cloth to cutting the pattern to meeting with Sergio, who serges the jackets together in Portugal. I already have their perfect chore jacket from a micro-micro-batch, a Japanese tiger-print patchwork. The latest is a Carpenter Jacket, so, not a chore jacket at all. So different! I dither between Elizabeth and Linden about the wash – "vintage" as though I've owned it for generations versus "dark rich," stiff and authentic. 195 pounds sterling plus 30 pounds sterling for shipping is GBP 225, USD 260 and change, says the internet's calculator. It will arrive in November so I get to have it twice, now in anticipation, and when it arrives.  At Princeton Junction, I get on the Dinky to Princeton University ($3 one-way). I go directly to Wawa to get a coffee (free, all September, for "teachers"). September 17 I get a refund from Tracksmith and buy more running clothes for the exact amount of the return, zero ouroboros dollars. September 19 I hopscotch from Canvas to Interfolio to Proenza Schouler archives. I add to cart Leather Overalls in Brown Rust from the Proenza Schouler Archive Sale. They wither in the cart. September 21 I fill my spice cupboard from the Diaspora Co. Spice Sale. An aspirational purchase: Adrianne [sic] who works at the sweetgreen near me has my custom bowl order memorized.  September 23 Bought myself a hotel room in Princeton (Expedia, $104 + tax + $50 hold on my credit card, which will go away), for a night during student conference hell week. Even though I haven't actually lived there for several years, Princeton still thinks it's "Home" on my Apple Maps. 12.5 mi run, bought new audiobooks – Kate Atkinson x 2, Mating, Less ($36 total, including 1 Audible credit). Back in New York, I make myself a double vax appointment (free) for the Omicron booster and the flu, take a short subway ($2.75) to the Wall Street Walgreens. Le Labo Wall St., I clock it en route to the vax, and double-back to spritz myself in free samples of Tabac 28 scent ($375 plus tax for 100 ml), which makes me smell exactly like I've been secondhand smoking. September 25 I window shop online and IRL: the flannel shirtdress ADRIAN by G.Label by Gwyneth Paltrow ($525 exclusive on Goop); the vintage Comme des Garcons x Dr Martens collab loafers ADRIEN ($295 on The RealReal); the Acne Studios bag named ADRIENNE ($1450, previous season, sold out). I buy only one namesake: YO ADRIAN. September 30 In Soho I accompany myself into R13 to try on tartan jeans I don't want ($595) and fall in love with $1k overalls I really don't need. They puddle at my feet like a ballgown, and I leave them on the floor as though I'd disapparated.  October 1 I buy gum on Amazon ($44.99, but the price fluctuates, depending on how many times I open the window). I also pre-order Annie Ernaux's Getting Lost, because this offsets my gum purchase to myself, like carbon offsets. Of course I shouldn't be buying books on Amazon at all, but I believe in local bookstores too, I do I do I do. I get so wet in the rain that I spend half the run contemplating the warm clothes I'll buy on my way home – I reroute my run to up the West Side Highway and through Central Park so I can stop in lululemon, but by the time I get there it's stopped raining, so I just go to the subway and go home and shower and tutor to make money to spend again. October 2 Raining. I hate using DoorDash, use it so rarely that I have to login every time, but tonight, if I want a salad after yoga ($121 per month, unlimited membership) because of this continuous Sunday night tutoring, and the DoorDash adds nearly the cost of the salad in surcharge. It is my father's birthday and I've bought him nothing. October 3 Because of the tutoring, because it is a Teaching Monday after a Friday payday, because I am delirious after three solid hours of two different seminars of two dozen sulky first-years, I buy sneakers I unnecessarily tried on and coveted last week. Cycle of unnecessary shopping becoming rationalized into necessary purchase. I want a uniform. Everything I buy will be the last thing.  My mom texts me an article about uniform shopping, "what if you buy yourself a uniform, a capsule closet," she suggests. But what if I have claustrophobia. October 6 Annie Ernaux has won the Nobel! Somehow I had pre-ordered two copies of Getting Lost while ordering gum, so now I feel smug because they're going to be sold out. Also bought Chris's book at his reading, gave him mine, and because I have had to buy more of my own books to replenish my supply, I have lost money twice. October 7 It is my book launch so to prepare I go to the running store, stare at a wall of Honey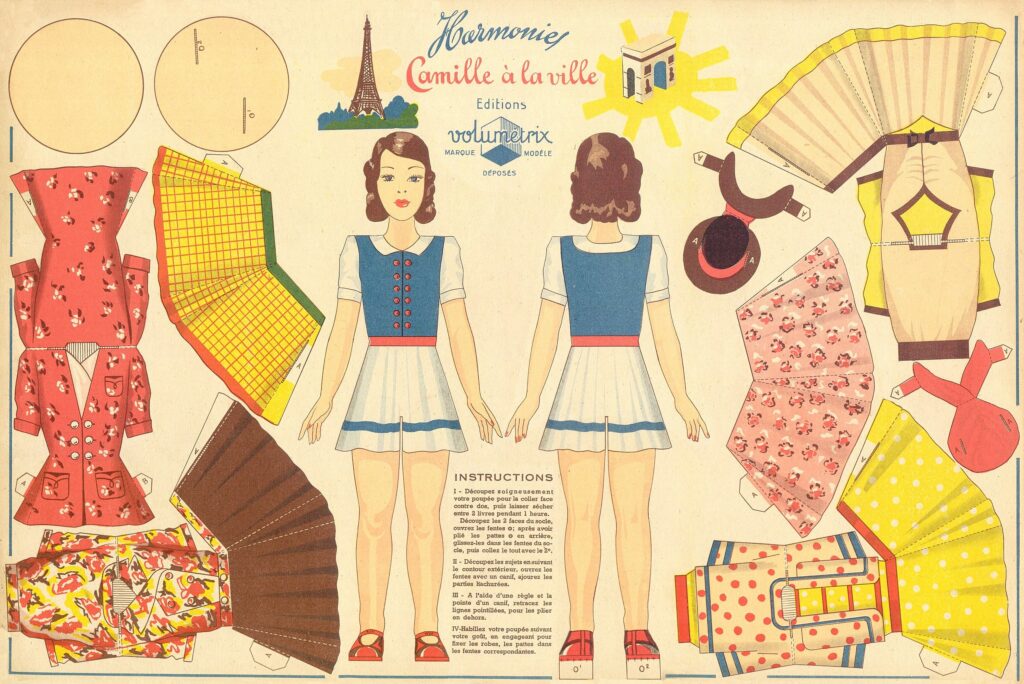 September 14
I am in my mobile mall, which is my phone's WiFi hotspot on the NJ Transit. Paynter Jacket Co. is this British couple, Becky and Huw, who make chore jackets in micro-batches. When you purchase a jacket, you also buy its journey, from sourcing the cloth to cutting the pattern to meeting with Sergio, who serges the jackets together in Portugal. I already have their perfect chore jacket from a micro-micro-batch, a Japanese tiger-print patchwork.
The latest is a Carpenter Jacket, so, not a chore jacket at all. So different! I dither between Elizabeth and Linden about the wash – "vintage" as though I've owned it for generations versus "dark rich," stiff and authentic. 195 pounds sterling plus 30 pounds sterling for shipping is GBP 225, USD 260 and change, says the internet's calculator. It will arrive in November so I get to have it twice, now in anticipation, and when it arrives. 
At Princeton Junction, I get on the Dinky to Princeton University ($3 one-way). I go directly to Wawa to get a coffee (free, all September, for "teachers").
September 17
I get a refund from Tracksmith and buy more running clothes for the exact amount of the return, zero ouroboros dollars.
September 19
I hopscotch from Canvas to Interfolio to Proenza Schouler archives. I add to cart Leather Overalls in Brown Rust from the Proenza Schouler Archive Sale. They wither in the cart.
September 21
I fill my spice cupboard from the Diaspora Co. Spice Sale. An aspirational purchase: Adrianne [sic] who works at the sweetgreen near me has my custom bowl order memorized. 
September 23
Bought myself a hotel room in Princeton (Expedia, $104 + tax + $50 hold on my credit card, which will go away), for a night during student conference hell week. Even though I haven't actually lived there for several years, Princeton still thinks it's "Home" on my Apple Maps. 12.5 mi run, bought new audiobooks – Kate Atkinson x 2, Mating, Less ($36 total, including 1 Audible credit). Back in New York, I make myself a double vax appointment (free) for the Omicron booster and the flu, take a short subway ($2.75) to the Wall Street Walgreens. Le Labo Wall St., I clock it en route to the vax, and double-back to spritz myself in free samples of Tabac 28 scent ($375 plus tax for 100 ml), which makes me smell exactly like I've been secondhand smoking.
September 25
I window shop online and IRL: the flannel shirtdress ADRIAN by G.Label by Gwyneth Paltrow ($525 exclusive on Goop); the vintage Comme des Garcons x Dr Martens collab loafers ADRIEN ($295 on The RealReal); the Acne Studios bag named ADRIENNE ($1450, previous season, sold out). I buy only one namesake: YO ADRIAN.
September 30
In Soho I accompany myself into R13 to try on tartan jeans I don't want ($595) and fall in love with $1k overalls I really don't need. They puddle at my feet like a ballgown, and I leave them on the floor as though I'd disapparated. 
October 1
I buy gum on Amazon ($44.99, but the price fluctuates, depending on how many times I open the window). I also pre-order Annie Ernaux's Getting Lost, because this offsets my gum purchase to myself, like carbon offsets. Of course I shouldn't be buying books on Amazon at all, but I believe in local bookstores too, I do I do I do.
I get so wet in the rain that I spend half the run contemplating the warm clothes I'll buy on my way home – I reroute my run to up the West Side Highway and through Central Park so I can stop in lululemon, but by the time I get there it's stopped raining, so I just go to the subway and go home and shower and tutor to make money to spend again.
October 2
Raining. I hate using DoorDash, use it so rarely that I have to login every time, but tonight, if I want a salad after yoga ($121 per month, unlimited membership) because of this continuous Sunday night tutoring, and the DoorDash adds nearly the cost of the salad in surcharge. It is my father's birthday and I've bought him nothing.
October 3
Because of the tutoring, because it is a Teaching Monday after a Friday payday, because I am delirious after three solid hours of two different seminars of two dozen sulky first-years, I buy sneakers I unnecessarily tried on and coveted last week. Cycle of unnecessary shopping becoming rationalized into necessary purchase. I want a uniform. Everything I buy will be the last thing. 
My mom texts me an article about uniform shopping, "what if you buy yourself a uniform, a capsule closet," she suggests. But what if I have claustrophobia.
October 6
Annie Ernaux has won the Nobel! Somehow I had pre-ordered two copies of Getting Lost while ordering gum, so now I feel smug because they're going to be sold out. Also bought Chris's book at his reading, gave him mine, and because I have had to buy more of my own books to replenish my supply, I have lost money twice.
October 7
It is my book launch so to prepare I go to the running store, stare at a wall of Honey Stingers ($1.50/waffle) and Nuun Hydration Tabs ($7/tube). I buy the pair of Saucony Endorphin 3 Pro ($225/pair) that I need for racing.
October 9
I don't buy the "very best turtleneck for women," even though it is on sale for friends and family this weekend only. 
October 15
We need a microphone for a book party event and it is my job. At the Guitar Center underground in the infinity mall that is also the Barclays Center, I make friends with Andrei, who is doing a balletic juggling of customers, a DJ mix, he is dealing with easily six customers in the store and two on the phone, his booming voice, he is caring for each of us and remembers exactly what we are looking for, he is the maestro of the guitar center. I wait for 30 min and then 45. As I am just about to rent the mic for $15 I ask offhand if it hooks to Sonos, which I know the space has, but Andrei does not know. He sends me upstairs and somehow across the street to Best Buy, where they do not know what I am talking about, they've never heard of Sonos, and they're not having this conversation. When I return, the floor is empty, Andrei is gone; where is Andrei. But in three minutes flat Other Andrei hooks me up. He sells me a $99 plus tax mic and speaker that I can return the next day, he assures me, minus a 15% restocking fee, so it's like renting the $15 mic after all. You've saved my life! 
Everyone at the event says I should keep the mic. I can keep it in my car, I think, and automatically convert my trunk into my electronics closet. But the next day, I haul it back ($85 returned to my credit card).
October 18
I am in Charlottesville, Virginia, where my friend cannot come to the book talk, because she has just had a needle inserted into her vagina. I walk for two hours on an increasingly slowing aching leg and see a camera shop, where cameras stare back at me from the window. I've wanted a camera since high school. I held the heft ($270, refurbished by hand). It's a great price, I tell myself. I will be Cam Jansen. 
October 24
EZ-Pass zaps me, automatic refill ($185)
October 28
Spending this week shopping for pain solutions. Two weeks out from the marathon, of course having weird taper shin pain, and because it's concentrating on one side, not two, I'm fully allowing myself to luxuriate in the drama of freaking out. I've been told "pain on both sides is good, pain on one side is a problem." Four legs good, two legs bad, what's one leg? Physical therapy for the stress tension mounting in my shin, but that probably broils from my hip, certainly from my stress. 
Runner friends recommend Finish Line Physical Therapy, which has dogs and Normatec compression sleeves; and Custom Performance, which gives me a free T-shirt and also has Normatec, plus anti-gravity treadmills and a cold plunge you can use the week of your appointment, all week, just go into midtown and take off all your clothes. I buy Icy Hot Max Strength Pain Relief Cream with Lidocaine Plus Menthol, 2.7 Ounces ($8.69), T-Relief ($9.99), KT tape ($14.69), Advil Dual Action Caplets – With Acetaminophen + Ibuprofen ($10.19). 
October 29
Perfect sweater on the LES, white elbow patches and thumbholes and natural wool, I don't try to fight it ($350 but it's handmade in Japan, undyed, all-natural, no-waste).
I meet my friend Lindsay at an art gallery (free), for the last day of the Peter Sacks show— Peter was our professor, and a polymath, a professional swimmer and a poet and a critic and now, primarily, an artist. He takes scraps of fabric from everywhere — gingham, lace, quilts, a corner of a five-dollar bill — and layers them together on the canvas to create a palimpsest that repurposes everything into new shapes, ships. 
Lindsay and I have a little natural wine crawl, Moon Glow, Buvette. A lanky blond walks by in a sweater I recognize from the Internet, the Warm & Wonderful red sheep sweater that is the iconic Princess Diana sweater, I think, oh wow, they actually bought the Diana sweater, which is when I realize it's a blond Diana wig, and it's a perfect Diana costume.
October 30
I don't buy or make a Halloween costume but I do "add to cart" the flagship yellow raincoat from Stutterheim Raincoats, "Swedish Melancholy at its Finest," that never goes on sale except today only, code YELLOWEEN ($427 on sale, handcrafted and quality controlled). It is raining, and it is going to rain. 
November 1
I order the kneepack the orthopaedic surgeon tells me to ($18). I refill on KN-95 face masks ($18.75 plus shipping for a 7-pack in pink).
November 2
Refill Pure Barre class pack ($240 for ten). Refill Wawa coffee ($1.91) plus hazelnut nondairy creamer (free).
I stare at a sheer shirt ($426, converted from AUD) while I tutor late at night, which costs exactly as much money as I make.
My parents have ordered a dumpster's worth of fake Lego-like bricks, or "Lego-Compatible Brick Sets" (I have no idea how much they cost, and don't want to ask). They've published this series of books, "Learning Math Using Lego Bricks," and the dream is to get officially sponsored by Lego but until then, they have to find faux-Legaux, first from Ohio, then from China, then I think from Ohio again? It's better not to know what my parents are building in the basement with thousands of tiny pimply plastic molds.
I find my father a Seinfeld Lego set and purchase it for him for his birthday, exactly a month late. 
My friend Chris is living in James Merrill's apartment for the month on residency, and he takes me on a midnight video tour. He has found a horrifically perfect board game called SYNTACTICS in 8-point Helvetica font. It's a Ouija-Scrabble-Scattergories Turducken of a game (sample answer: The duck didn't swim because it was chicken). I deep-dive it on ebay and Etsy and it's not even much of a dive, just a light skim, it's not even more than thirty dollars. I keep diving to a vintage 1970 board game, The $ale of the ¢entury, the inevitable decline and fall of the 1890s Game of Playing Department Store. I need them all.
November 3
The good news is I don't have a stress fracture, so I pick up my marathon bib and free shirt, and buy a jacket, and socks, and a present for my baby niece, the carbon emissions offset purchase of the jacket and socks. 
I buy a green juice which costs $10 and I have a $10 bill, and buying things in cash these days makes me feel like I'm getting it for free.
November 4
I buy a ton of new eye makeup ($75, but that includes the brushes) because I haven't purchased eye makeup since 2018. 
November 5
I treat myself to pre-race neuroses: pre-dawn sweatpants and sweatshirt I'll ditch to Goodwill in Athletes' Village ($28), thermos ($14.95), analog alarm clock ($10), Tylenol Extra Strength gel caps ($8), Teddy Bear Super-Crunchy peanut butter ($5.99), Ezekiel 4:9 Food For Life Sprouted Flax Bread ($7.99 on sale) (is it stale if on sale) (does frozen bread grow mold).
November 6
I celebrate myself by bribing myself. I tell myself during the marathon I will get this necklace I've been staring at, a Tracksmith Gold Eliot Chain ($600). It's scary hot for November, because the planet is too hot. I do make it through, by chugging through gallons of water and Gatporade (free, at the sponsored water stations), and I chug the "flow"-brand liter of water (free, in my swag bag), and yet I do not pee for days.
Adrienne Raphel is the author of Thinking Inside the Box: Adventures with Crosswords and the Puzzling People Who Can't Live Without Them. Her latest collection of poetry, Our Dark Academia, was published by Rescue Press.