Сell phone stolen every six minutes in London – report
Data has shown that the Met Police are largely ineffective at tackling London's cell phone crime epidemic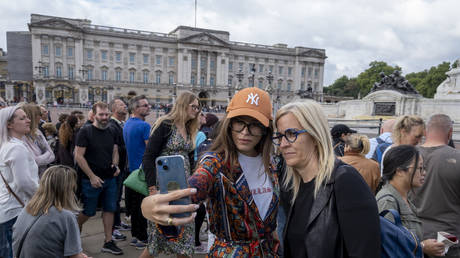 Сell phone stolen every six minutes in London – report
Just 2% of the devices end up being recovered by police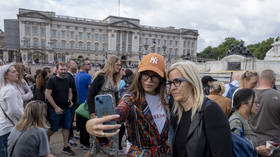 An average of 248 cell phones are stolen each day in London, according to recently released data, with London's Metropolitan Police proving to be largely ineffective at retrieving the snatched devices.
Statistics obtained by the BBC showed that more than 91,000 reports of cell phone theft were recorded in London in 2022 – amounting to an average of one every six minutes. The true number is likely larger when unreported instances are considered.
The Met Police recovered just 2% of the devices reported as stolen, or approximately 1,915. In comments published by the BBC this week, the Met Police said that combating such robberies is "difficult" but that "daily operations" are continuing in an effort to address the issue.
The UK police watchdog, His Majesty's Inspectorate of Constabulary and Fire & Rescue Services (HMCIFRS), said that the current statistics surrounding cell phone robberies are "unacceptable and unsustainable," and that they play a significant factor in the public's perception of the efficacy of London's police force.
"Phone theft is not a minor crime," HMCIFRS Chief Inspector Andy Cooke told the BBC. "It strikes at the heart of how safe people feel in their own communities. There needs to be a concerted drive to address this because it directly affects the public's confidence in the police's ability to keep them safe."
The London boroughs of Westminster (25,899), Camden (7,892) and Southwark (5,690) recorded the highest number of cell phone thefts in 2022 – with the police recovery rates in all three below even the 2% average for the entire city.
Some of the latest models of phones on the market can cost well in advance of £1,000 ($1,240) when purchased legally. Phone theft also represents an identity theft risk, given the vast amounts of personal data stored on the devices – including credit card information.
One woman, Georgina Banham, told the BBC that the fear she felt after her phone was stolen in South London led to her not leaving her house for two days. "Knowing these people had access to my data was terrifying," she said. "Your data is incredibly valuable."
She added that her "trust in the police is non-existent" after her report was not followed-up upon by officers. She also stated that she was able to track her phone's location from London to Dubai, and ultimately Shenzhen in China.