Second Kenyan pastor arrested over 'mass deaths'
Police have arrested a second church leader over allegations of deaths occurring at his premises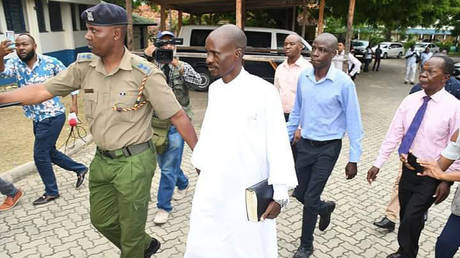 Second Kenyan pastor arrested over 'mass deaths'
Authorities said over 100 people holed up at Ezekiel Odero's premises have been transferred to assist with investigations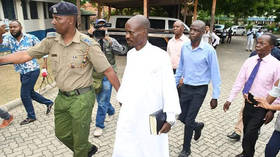 Kenyan police have arrested another pastor to face criminal charges relating to alleged mass deaths among his followers, after the similar detention of a 'starvation cult' leader last month.
Ezekiel Odero, leader of the New Life Prayer Center at Malindi, a coastal town around 120km northeast of Mombasa, was detained on Thursday following "allegations of the deaths that have been occurring at his premises," regional commissioner Rhoda Onyancha told reporters.
The East African country's interior cabinet secretary, Kithure Kindiki, announced on Thursday that the church had been shut down and that the suspect was "being processed to face criminal charges."
"The over 100 people who were holed up at the premises have been evacuated and will be required to record statements," Kindiki said in a tweet without providing further details.
Odero has been transferred from Malindi to the regional police headquarters in Mombasa for questioning.
The lawyer for the televangelist, whose church is said to draws large crowds and can seat 40,000 people, claimed there is no evidence to back up the allegations against his client.

"They will release him once they are done with investigations since they have no areas to catch on," Jared Magolo said, according to local media.
He also denied knowledge of any connection between Odero and Pastor Paul Mackenzie Nthenge, who has been accused of encouraging his followers to starve to death in order to "meet Jesus."
MacKenzie, who founded the Good News International Church in Malindi and has had multiple run-ins with the law since 2017, was detained again on April 14 after investigators discovered mass graves containing dozens of bodies scattered throughout his 800-acre property.
Since last week, police in Kenya have exhumed more bodies, pushing the death toll to 95 on Wednesday, the regional commissioner Onyancha told reporters. The official added that at least 22 people have been arrested so far in connection with the investigation, which the country's president, William Ruto, has likened to "terrorism."