Russia's and China's Failing Arms Exports
Commentary Every year, the Stockholm International Peace Research Institute (SIPRI) releases its annual report on the global arms trade. It is a short document (just 12 pages) but a worthwhile read. In particular, it is chockablock with useful data on international arms transfers. In the first place, for example, the volume of overall arms exports for the five-year period 2018–2022 is down from the previous five years (2013–2017). Countries like the United States, France, and Italy have seen their shares of the global arms market rise considerably, while South Korea is becoming a major player in the international arms bazaar, outselling Israel, Turkey, and Sweden. Significantly, one of the report's major findings is that Russia and China are particularly experiencing drop-offs in their arms exports. From the period 2013–2017 to the period 2018–2022, Chinese arms overseas arms transfers fell 23 percent, while Russian arms exports dropped a whopping 31 percent—nearly one-third. Frankly, it couldn't happen to two more deserving countries. These countries' belligerence and aggressiveness on the world stage are creating major blowback for their arms industries. The reason for the collapse of Russian arms sales is obvious. Its invasion of Ukraine has made it a pariah, more or less, and this has cost it major arms agreements. Since the war began, Russian arms sales have plummeted everywhere. Longstanding customers for Russian weaponry, such as India and Egypt, have significantly cut their buys from Moscow. As such, Russia now has fewer overseas orders for its fighter jets than France or Italy. Overall, Russia's share of the global arms market has dropped from 22 percent for the period 2013-2017 to just 16 percent in 2018-2022. To put it another way, in 2013, Russia exported nearly $8 billion worth of arms; by 2022, this had dropped to just under $3 billion. Meanwhile, the U.S. share of the global arms market grew from 33 percent to 40 percent. This has particularly hurt arms deals involving Southeast Asia. At one time, Southeast Asia has been a particularly lucrative market for Russian arms producers. In recent years, Moscow has sold Su-27 or Su-30 fighter jets to Indonesia, Malaysia, and Vietnam, and MiG-29s and Yak-130 trainer jets to Burma (also known as Myanmar). Other important sales include Russian air-to-air missiles, anti-ship missiles, and helicopters. A Sukhoi Su-30 fighter is seen on the tarmac at the MAKS 2017 air show in Zhukovsky, outside Moscow, Russia, on July 18, 2017. (Sergei Karpukhin/Reuters) As a result, for much of the 21st century, Russia was the largest arms exporter to this region. According to Ian Storey of the Institute for Southeast Asian Studies, between 2000 and 2021, the value of Russia's arms exports to the region was $10.9 billion, followed by the United States, with $8.4 billion worth. This lucrative market has largely gone away for Russia. Indonesia, for example, canceled an agreement to buy Russian fighter jets, while the Philippines dropped plans to acquire helicopters and submarines from Russia. Even Vietnam, Russia's largest customer in Southeast Asia, has paused its arms purchases, although this is as likely due to internal politics as it is to Russia's deteriorating global image. The loss of arms sales—particularly to Asia—has been catastrophic for Russia's defense industry. Moscow obviously does not want to lose access to this money-spinning business, yet Russian arms deals will likely continue to falter, at least over the short term. At the same time, Russia's diminished arms export capacity leaves behind a vacuum that other arms competitors could sweep in to fill. This opportunity favors the United States and major European arms producers. Chinese arms sales, however, are unlikely to benefit from Russia's setbacks. Russia's biggest buyers—particularly India and Vietnam—are never going to buy Chinese weaponry. Most Southeast Asian states, with the possible exception of Burma and Thailand, are also unlikely to turn to Beijing for armaments. In fact, China has experienced a major drop in its arms exports over the past half-decade—23 percent, according to SIPRI. Over the past five years, Chinese arms transfers averaged barely $1.4 billion, significantly down from $2 billion worth of arms exports in 2013 (that is, Xi Jinping's first year as General Secretary of the Chinese Communist Party). In fact, China has consistently failed over the past several decades to break out of its second-tier status as an arms exporter. Beijing's share of the global arms business has rarely topped 5 percent or 6 percent, leaving it a distant third behind the United States and Russia (or, more recently, fourth behind France). Moreover, China is still overly dependent on a few major arms purchasers, especially Pakistan, Bangladesh, and Burma. In fact, in recent years, Pakistan has accounted for over half (54 percent!) of all Chinese arms transfers. At the same time, one-time custo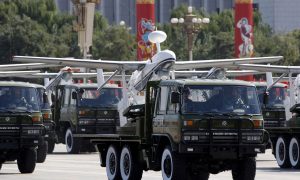 Every year, the Stockholm International Peace Research Institute (SIPRI) releases its annual report on the global arms trade. It is a short document (just 12 pages) but a worthwhile read. In particular, it is chockablock with useful data on international arms transfers.
In the first place, for example, the volume of overall arms exports for the five-year period 2018–2022 is down from the previous five years (2013–2017). Countries like the United States, France, and Italy have seen their shares of the global arms market rise considerably, while South Korea is becoming a major player in the international arms bazaar, outselling Israel, Turkey, and Sweden.
Significantly, one of the report's major findings is that Russia and China are particularly experiencing drop-offs in their arms exports. From the period 2013–2017 to the period 2018–2022, Chinese arms overseas arms transfers fell 23 percent, while Russian arms exports dropped a whopping 31 percent—nearly one-third.
Frankly, it couldn't happen to two more deserving countries. These countries' belligerence and aggressiveness on the world stage are creating major blowback for their arms industries.
The reason for the collapse of Russian arms sales is obvious. Its invasion of Ukraine has made it a pariah, more or less, and this has cost it major arms agreements. Since the war began, Russian arms sales have plummeted everywhere. Longstanding customers for Russian weaponry, such as India and Egypt, have significantly cut their buys from Moscow. As such, Russia now has fewer overseas orders for its fighter jets than France or Italy.
Overall, Russia's share of the global arms market has dropped from 22 percent for the period 2013-2017 to just 16 percent in 2018-2022. To put it another way, in 2013, Russia exported nearly $8 billion worth of arms; by 2022, this had dropped to just under $3 billion. Meanwhile, the U.S. share of the global arms market grew from 33 percent to 40 percent.
This has particularly hurt arms deals involving Southeast Asia. At one time, Southeast Asia has been a particularly lucrative market for Russian arms producers. In recent years, Moscow has sold Su-27 or Su-30 fighter jets to Indonesia, Malaysia, and Vietnam, and MiG-29s and Yak-130 trainer jets to Burma (also known as Myanmar). Other important sales include Russian air-to-air missiles, anti-ship missiles, and helicopters.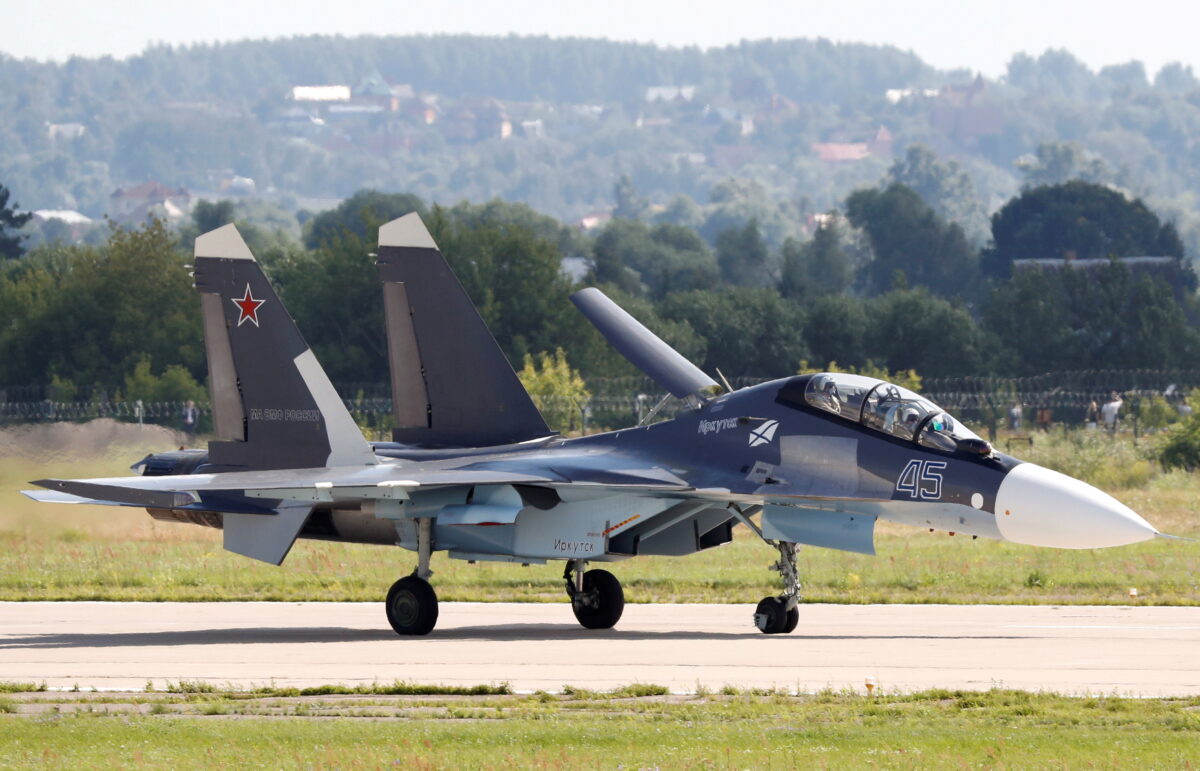 As a result, for much of the 21st century, Russia was the largest arms exporter to this region. According to Ian Storey of the Institute for Southeast Asian Studies, between 2000 and 2021, the value of Russia's arms exports to the region was $10.9 billion, followed by the United States, with $8.4 billion worth.
This lucrative market has largely gone away for Russia. Indonesia, for example, canceled an agreement to buy Russian fighter jets, while the Philippines dropped plans to acquire helicopters and submarines from Russia. Even Vietnam, Russia's largest customer in Southeast Asia, has paused its arms purchases, although this is as likely due to internal politics as it is to Russia's deteriorating global image.
The loss of arms sales—particularly to Asia—has been catastrophic for Russia's defense industry. Moscow obviously does not want to lose access to this money-spinning business, yet Russian arms deals will likely continue to falter, at least over the short term.
At the same time, Russia's diminished arms export capacity leaves behind a vacuum that other arms competitors could sweep in to fill. This opportunity favors the United States and major European arms producers.
Chinese arms sales, however, are unlikely to benefit from Russia's setbacks. Russia's biggest buyers—particularly India and Vietnam—are never going to buy Chinese weaponry. Most Southeast Asian states, with the possible exception of Burma and Thailand, are also unlikely to turn to Beijing for armaments.
In fact, China has experienced a major drop in its arms exports over the past half-decade—23 percent, according to SIPRI. Over the past five years, Chinese arms transfers averaged barely $1.4 billion, significantly down from $2 billion worth of arms exports in 2013 (that is, Xi Jinping's first year as General Secretary of the Chinese Communist Party).
In fact, China has consistently failed over the past several decades to break out of its second-tier status as an arms exporter. Beijing's share of the global arms business has rarely topped 5 percent or 6 percent, leaving it a distant third behind the United States and Russia (or, more recently, fourth behind France).
Moreover, China is still overly dependent on a few major arms purchasers, especially Pakistan, Bangladesh, and Burma. In fact, in recent years, Pakistan has accounted for over half (54 percent!) of all Chinese arms transfers. At the same time, one-time customers like Algeria, Indonesia, Iran, Sudan, and Venezuela have either greatly curtailed or completely stopped their buying of Chinese weaponry.
So what is next for these two failing arms exporters?
In the case of Russia, two of its biggest buyers, India and China—both of whom have refused to condemn Russia's invasion of Ukraine—will likely continue to acquire Russian weapons systems or military technology. They are simply too much at the mercy of Moscow to let go anytime soon.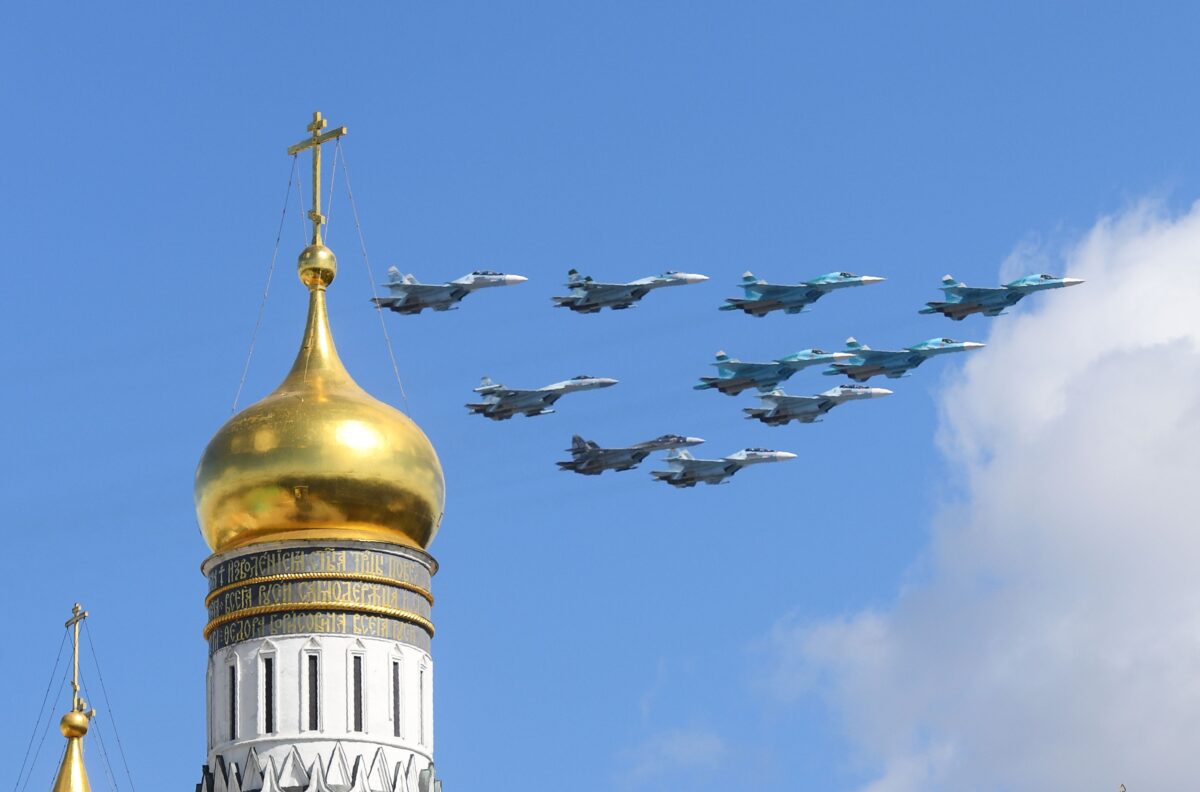 China, for example, still depends on Russia for jet engines and helicopters; and in 2015, Beijing agreed to a $2 billion deal with Moscow for 24 Su-35 air-superiority fighter jets.
At the same time, these countries might decide that now is a good time to reduce their dependencies, either through diversifying their suppliers or expanding indigenous procurement. India, for example, is buying more and more military equipment from Israel and the United States.
For its part, China still has some significant strengths in the global arms business. For example, Beijing has emerged as a leading exporter of all kinds of unmanned aerial vehicles (UAVs) ranging from the very small (typically hand-held) types all the way up to very large high-altitude, long-endurance (HALE) UAVs.
In particular, China has rapidly become one of the world's largest suppliers of armed drones. According to SIPRI, Beijing has sold armed drones to at least 16 countries in three continents, including Egypt, Indonesia, Iraq, Jordan, Nigeria, Saudi Arabia, Serbia, and the United Arab Emirates (UAE). Altogether, these sales have been worth more than $700 million.
Nevertheless, the next few years promise to be lean ones for Russia's and China's arms exporters. It is cliché to say that actions have consequences, but this has rarely been so self-evident as in this case.