Russian-made app passed out YouTube - media
Telegram has beaten the video hosting as regard to the number of active daily users in Russia, TASS has reported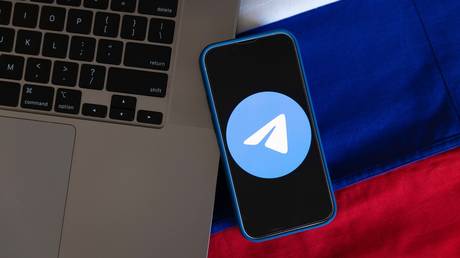 Russian-made app passed out YouTube - media
Telegram has surpassed the video hosting in the country in terms of its daily audience, TASS has reported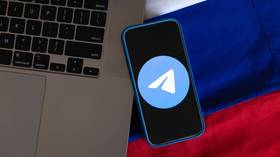 Telegram messenger has left behind the US video hosting giant, YouTube, when it comes to the number of daily users in Russia in March, TASS reported on Tuesday, citing statistical data provided by a Russian media monitoring company, Mediascope.
The daily audience amounted to 50.9 million people in Russia last month in case of Telegram while YouTube managed to attract 50.7 million people a day over the same period, the company told the news agency.
The cross-platform encrypted cloud-based messaging service, Telegram was launched back in 2013 by a pair of Russian entrepreneurs, brother Pavel and Nikolay Durov. Since 2017, the company owning the messenger has been based in Dubai, UAE.
Russia's Vkontakte (VK) social network – a local equivalent of Facebook, which was also founded by Pavel Durov, has meanwhile surpassed both Telegram and YouTube in terms of the daily audience in Russia, which amounted to 53.3 active users per day last month. When it comes to the monthly audience, though, YouTube continues to leave both its Russian-made rivals behind with 93 million active users against 86.9 million in case of VK and 76 million in case of Telegram.

Facebook itself was banned in Russia in November last year, after its parent company Meta amended its "violent speech" rules to allow calls of "death to Russians" in the West. The Russian Justice Ministry then added Meta to the list of extremist organizations in a decision that affected Facebook and Instagram but not the WhatsApp messaging platform, which fell under a separate legal category under the Russian laws.
Still, according to TASS, Facebook and Instagram still enjoyed a 1.8-million-strong and 7.1-million-strong daily audience in Russia last month respectively despite the ban.