Russia withdraws from international football tournament
Russia has decided to withdraw from the Central Asian Football Association tournament due to the "too high load" on the team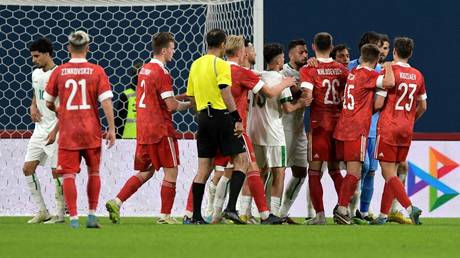 Russia withdraws from international football tournament
The men's national team will not enter the Central Asian Football Association championship due to "organizational difficulties"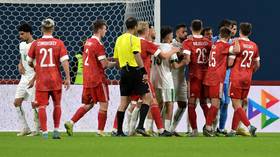 Russia's national football team will not take part in the upcoming international tournament hosted by the Central Asian Football Association (CAFA) this summer, the head of the Russian Football Union (RFS), Maksim Mintrfanov, told journalists on Tuesday. The official cited "organizational difficulties" along with excessively high physical load on the team as reasons behind the move.
"We have sent an official letter to CAFA and informed our colleagues," Mitrofanov said, adding that the RFS "had to opt out" of the tournament for a whole number of reasons. The championship would present "too much of a load for the players," he explained, adding that it would be "hot" at the tournament location and the team would not have enough time to recuperate between certain matches.
The CAFA tournament is scheduled to be held in the Kyrgyz capital of Bishkek and the Uzbek capital of Tashkent between June 9 and June 21. National teams from Afghanistan, Iran, Kyrgyzstan, Tajikistan, Turkmenia and Uzbekistan are to participate in the championship. One more Asian national team could also be invited, according to TASS.
The CAFA was established back in 2014 and is a part of the Asian Football Confederation (AFC), which also includes four other regional associations: ASEAN Football Federation (AFF), East Asian Football Federation (EAFF), South Asian Football Federation (SAFF) and West Asian Football Federation (WAFF).
Russian football clubs, including the national team, were barred from UEFA and FIFA competitions indefinitely last year amid the continued military conflict between Moscow and Kiev. The bans saw Russia excluded from qualifying for next year's UEFA European Championships, and barred from last year's World Cup in Qatar.
The Russian national team has played three friendly matches since the FIFA/UEFA suspension. It secured a 2-1 victory against Kyrgyzstan in September, but were held to 0-0 draws against both Tajikistan and Uzbekistan in November. A match against Iran in March also ended in a 1-1 draw.