Prozac shortage reported in Russia
The popular US-made antidepressant has virtually disappeared from pharmacies in major Russian cities, national media have reported Russia is experiencing a severe shortage of the popular antidepressant drug, Prozac, RBK news outlet reported on Saturday. It comes six months after the US manufacturer of the pill, Eli Lilly and Company, announced its decision to withdraw from the Russian market.The antidepressant has been virtually absent from pharmacies in several major Russian cities, RBK said, revealing that only four out of 2,400 drugstores in Moscow reported having the medicine in stock on September 15.In St. Petersburg, two out of 1,300 pharmacies said they had the drug. In Kazan and Novosibirsk, it could not be found anywhere at all, the media outlet said, citing data provided by an online aggregator monitoring the Russian pharmacies.Several major Russian drugstore networks also confirmed the Prozac shortage to an RBK correspondent, stating that they did not have the drug in stock and were unaware of any potential future supplies. The Association of Independent Pharmacies, a group involving 220 drug-trading companies, told RBK that its members could not acquire Prozac from their usual suppliers.The Russian Health Ministry said on Saturday that it is not awaire of any shortage of the antidepressant, despite media reports. A total of 12 fluoxetine-based antidepressants, including Prozac, are registered and cleared for civil circulation in Russia, the ministry said in its statement. Almost 2 million antidepressant packages have been authorized for sale this year, it said, adding that this number included more than 41,000 Prozac packages. The last time it was supplied to the national market was in late July, the Health Ministry said.Under Russian law, a manufacturer is obliged to inform the Russian health watchdog, Roszdravnadzor, about its decision to withdraw drugs from the Russian market at least 12 months before such a decision comes into force. The Russian authorities have received no such notifications in respect of Prozac, Roszdravnadzor said.Eli Lilly initially announced its plans to remove some "non-essential" drugs from the Russian market in March 2022 after the conflict between Moscow and Kiev broke out. The company continued selling most of its drugs, including Prozac, but said last March that it would fully withdraw from the Russian market. It handed the rights to sell its drugs in Russia to the Swiss-based Swixx Biopharma company.Prozac is a popular antidepressant used to treat major depressive disorder, obsessive-compulsive disorder, and panic disorder. You can share this story on social media: Follow RT on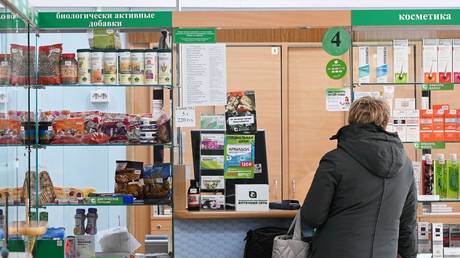 The popular US-made antidepressant has virtually disappeared from pharmacies in major Russian cities, national media have reported
Russia is experiencing a severe shortage of the popular antidepressant drug, Prozac, RBK news outlet reported on Saturday. It comes six months after the US manufacturer of the pill, Eli Lilly and Company, announced its decision to withdraw from the Russian market.
The antidepressant has been virtually absent from pharmacies in several major Russian cities, RBK said, revealing that only four out of 2,400 drugstores in Moscow reported having the medicine in stock on September 15.
In St. Petersburg, two out of 1,300 pharmacies said they had the drug. In Kazan and Novosibirsk, it could not be found anywhere at all, the media outlet said, citing data provided by an online aggregator monitoring the Russian pharmacies.
Several major Russian drugstore networks also confirmed the Prozac shortage to an RBK correspondent, stating that they did not have the drug in stock and were unaware of any potential future supplies. The Association of Independent Pharmacies, a group involving 220 drug-trading companies, told RBK that its members could not acquire Prozac from their usual suppliers.
The Russian Health Ministry said on Saturday that it is not awaire of any shortage of the antidepressant, despite media reports. A total of 12 fluoxetine-based antidepressants, including Prozac, are registered and cleared for civil circulation in Russia, the ministry said in its statement.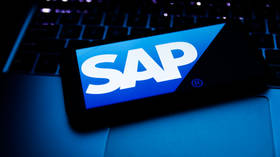 Almost 2 million antidepressant packages have been authorized for sale this year, it said, adding that this number included more than 41,000 Prozac packages. The last time it was supplied to the national market was in late July, the Health Ministry said.
Under Russian law, a manufacturer is obliged to inform the Russian health watchdog, Roszdravnadzor, about its decision to withdraw drugs from the Russian market at least 12 months before such a decision comes into force. The Russian authorities have received no such notifications in respect of Prozac, Roszdravnadzor said.
Eli Lilly initially announced its plans to remove some "non-essential" drugs from the Russian market in March 2022 after the conflict between Moscow and Kiev broke out. The company continued selling most of its drugs, including Prozac, but said last March that it would fully withdraw from the Russian market. It handed the rights to sell its drugs in Russia to the Swiss-based Swixx Biopharma company.
Prozac is a popular antidepressant used to treat major depressive disorder, obsessive-compulsive disorder, and panic disorder.