phuket waterfalls
5 Best Waterfalls Around Phuket, Thailand If you think that the only thing to do in Phuket is sip cocktails and relax on a beach, this list of the best waterfalls around Phuket, Thailand, will change your mind! Phuket is the largest island in Thailand, well-known for its lively nightlife and pristine sandy beaches. However, not many people know that once you move away from the coast, you'll find that this tropical island hides untouched nature just waiting to be explored – lush green forests, diverse wildlife and a few hidden waterfalls.  On days when the tropical Andaman Sea does not offer the refreshment so desperately needed, do as the locals do – move away from the beaches packed with holidaymakers and into the jungle!  Are you ready to discover the best waterfalls around Phuket, Thailand? Let's get started. Complete guide of Phuket Waterfalls in Thailand 1. Bang Pae Waterfall, Phuket, Thailand At over 10 meters high, Bang Pae Waterfall is the largest and most impressive waterfall in Phuket. That makes it the most popular waterfall to visit in Phuket, especially among the locals who love to spend their weekends here. The best time to visit is during the rainy season, as the waterfall might be underwhelming (and possibly full of algae) during the dry season when the water flowing in slows to a trickle. That said, don't expect a large swimming pool, but the stream is nice to jump into and cool down. Bang Pae Waterfall is located inside Khao Phra Thaeo National Park, and tourists have to pay an entry fee of 200 baht to access it. Check the opening hours before visiting!  The best way to visit Bang Pae Waterfall is to combine the visit with a hike in the National Park. Another interesting place nearby you can add to your itinerary is The Gibbon Rehabilitation Centre, where you can learn more about these fantastic animals. If you get peckish, there is a small shop with refreshments and a restaurant close to the waterfall. Bang Pae Waterfall is located in the northeast of the island, about 23km from Phuket Town. 2. Ton Sai Waterfall, Phuket, Thailand Ton Sai Waterfall is the second-largest waterfall in Phuket, also part of the Khao Phra Thaeo National Park, about 20 minutes from Bang Pae Waterfall. While the waterfall is attractive during the wet season, most people don't go all the way there just to swim in the waterfall. Instead, they visit as part of a hiking day trip. The waterfall is on a popular hiking trail with three routes of varying lengths, all passing by the waterfall. Bird-watching enthusiasts will enjoy their time in the national park, as there are many interesting species to observe. As it is part of the National Park, you will have to pay an entrance fee of 200 baht to access the waterfall. There are some facilities in the area, including a small restaurant, which is good news for hikers! You will find Ton Sai Waterfall about 25km from Phuket Town.  Beautiful nature of Kathu Waterfall at Phuket province Thailand. 3. Kathu Waterfall, Phuket, Thailand If you visit Kathu Waterfall during the dry season, you might wonder why it is on this list of the best waterfalls in Phuket. However, with enough rain, this small creek turns into a magnificent waterfall well worth a visit! Kathu waterfalls are divided into two areas. The first area leads into a series of small pools where you can swim, but to reach the actual waterfall you'd want to continue up! To reach the first level of the real waterfall, you need to climb up approximately 250 stairs. The trail to the next two levels is relatively steep and slippery, so stay alert.  It is free to visit this waterfall as it is outside the national park area. There are a couple of small cafes around to grab a drink or a snack. Kathu Waterfall is just about 13 km from Phuket Town. 4. Ton Ao Yon Waterfall, Phuket, Thailand Ton Ao Yon Waterfall is the closest waterfall to Phuket, just a short walk from Ao Yon beach. However, it is only worth a visit during the rainy season as it almost completely dries up when there's no rain.  It is possible to hike up multiple levels of this waterfall. Be aware that stone stairs can get slippery, and the trail is pretty steep, so you should wear appropriate shoes. It is worth hiking up to the final level of the waterfall – it takes about 15-30 minutes along the creek. The waterfall is free to access. There are no amenities on the trail, so bring enough water with you!  Ton Ao Yon Waterfall is located about 12km from Phuket Town. 5. Bang Wan Waterfall, Phuket, Thailand Finally, we have less visited Bang Wan Waterfall. The reason most people skip Bang Wan waterfall is that swimming is not allowed in this waterfall. The lower pool area is lined with barbed wire to prevent adventure seekers from jumping in. Bang Wan waterfall forms in the upper area of Kamala mountain and flows through to Kamala village. The waterfall has four levels, but tourists can only go up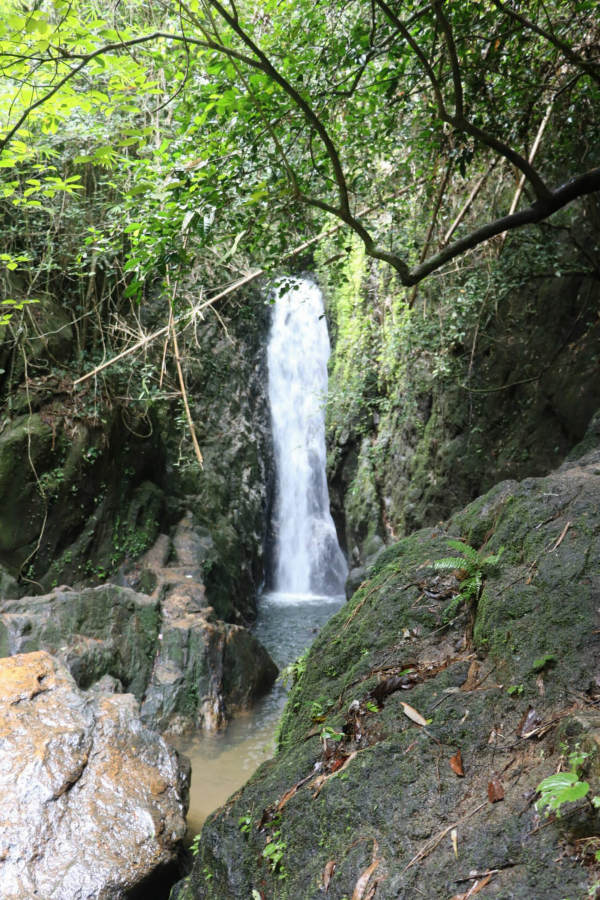 5 Best Waterfalls Around Phuket, Thailand
If you think that the only thing to do in Phuket is sip cocktails and relax on a beach, this list of the best waterfalls around Phuket, Thailand, will change your mind!
Phuket is the largest island in Thailand, well-known for its lively nightlife and pristine sandy beaches. However, not many people know that once you move away from the coast, you'll find that this tropical island hides untouched nature just waiting to be explored – lush green forests, diverse wildlife and a few hidden waterfalls.
On days when the tropical Andaman Sea does not offer the refreshment so desperately needed, do as the locals do – move away from the beaches packed with holidaymakers and into the jungle!
Are you ready to discover the best waterfalls around Phuket, Thailand? Let's get started.
Complete guide of Phuket Waterfalls in Thailand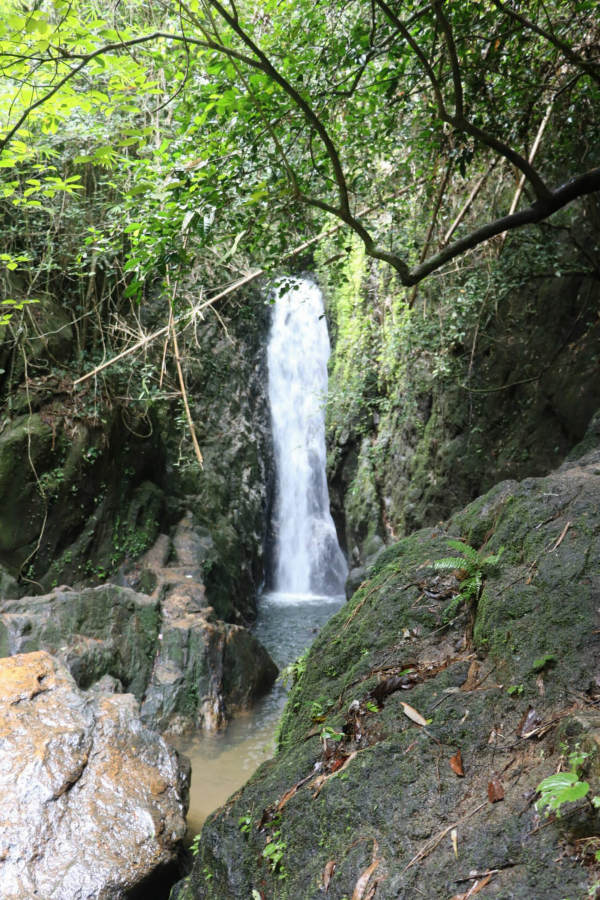 1. Bang Pae Waterfall, Phuket, Thailand
At over 10 meters high, Bang Pae Waterfall is the largest and most impressive waterfall in Phuket. That makes it the most popular waterfall to visit in Phuket, especially among the locals who love to spend their weekends here.
The best time to visit is during the rainy season, as the waterfall might be underwhelming (and possibly full of algae) during the dry season when the water flowing in slows to a trickle. That said, don't expect a large swimming pool, but the stream is nice to jump into and cool down.
Bang Pae Waterfall is located inside Khao Phra Thaeo National Park, and tourists have to pay an entry fee of 200 baht to access it. Check the opening hours before visiting!
The best way to visit Bang Pae Waterfall is to combine the visit with a hike in the National Park. Another interesting place nearby you can add to your itinerary is The Gibbon Rehabilitation Centre, where you can learn more about these fantastic animals.
If you get peckish, there is a small shop with refreshments and a restaurant close to the waterfall.
Bang Pae Waterfall is located in the northeast of the island, about 23km from Phuket Town.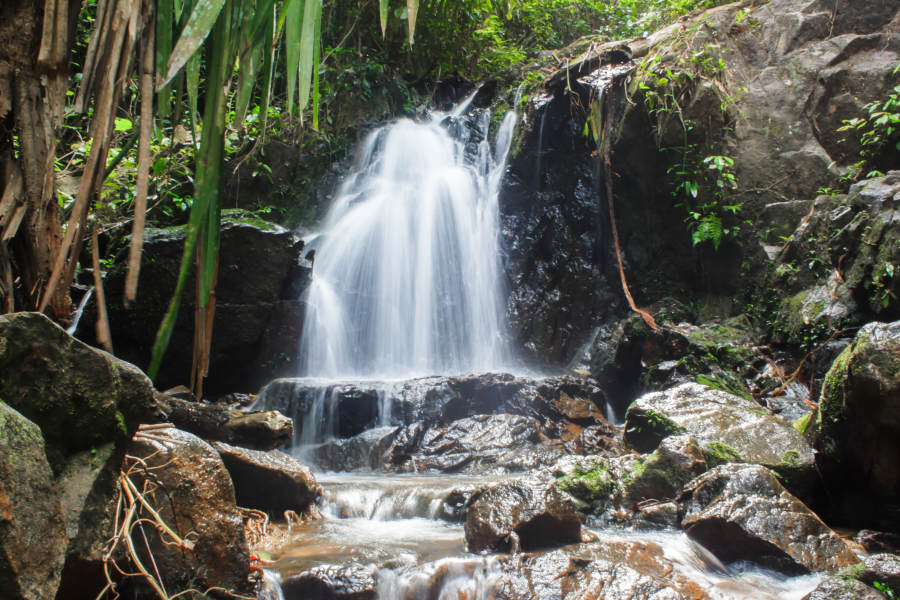 2. Ton Sai Waterfall, Phuket, Thailand
Ton Sai Waterfall is the second-largest waterfall in Phuket, also part of the Khao Phra Thaeo National Park, about 20 minutes from Bang Pae Waterfall.
While the waterfall is attractive during the wet season, most people don't go all the way there just to swim in the waterfall. Instead, they visit as part of a hiking day trip. The waterfall is on a popular hiking trail with three routes of varying lengths, all passing by the waterfall.
Bird-watching enthusiasts will enjoy their time in the national park, as there are many interesting species to observe.
As it is part of the National Park, you will have to pay an entrance fee of 200 baht to access the waterfall. There are some facilities in the area, including a small restaurant, which is good news for hikers!
You will find Ton Sai Waterfall about 25km from Phuket Town.
3. Kathu Waterfall, Phuket, Thailand
If you visit Kathu Waterfall during the dry season, you might wonder why it is on this list of the best waterfalls in Phuket. However, with enough rain, this small creek turns into a magnificent waterfall well worth a visit!
Kathu waterfalls are divided into two areas. The first area leads into a series of small pools where you can swim, but to reach the actual waterfall you'd want to continue up!
To reach the first level of the real waterfall, you need to climb up approximately 250 stairs. The trail to the next two levels is relatively steep and slippery, so stay alert.
It is free to visit this waterfall as it is outside the national park area. There are a couple of small cafes around to grab a drink or a snack.
Kathu Waterfall is just about 13 km from Phuket Town.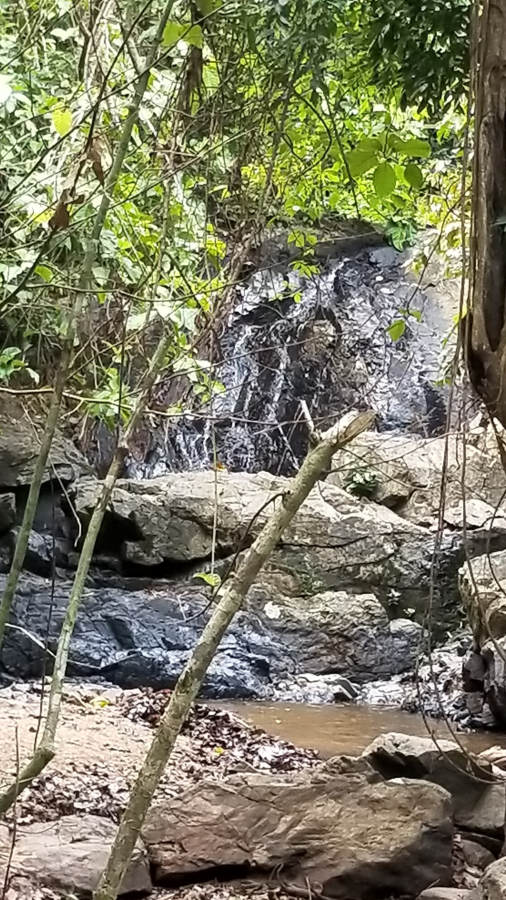 4. Ton Ao Yon Waterfall, Phuket, Thailand
Ton Ao Yon Waterfall is the closest waterfall to Phuket, just a short walk from Ao Yon beach. However, it is only worth a visit during the rainy season as it almost completely dries up when there's no rain.
It is possible to hike up multiple levels of this waterfall. Be aware that stone stairs can get slippery, and the trail is pretty steep, so you should wear appropriate shoes. It is worth hiking up to the final level of the waterfall – it takes about 15-30 minutes along the creek.
The waterfall is free to access. There are no amenities on the trail, so bring enough water with you!
Ton Ao Yon Waterfall is located about 12km from Phuket Town.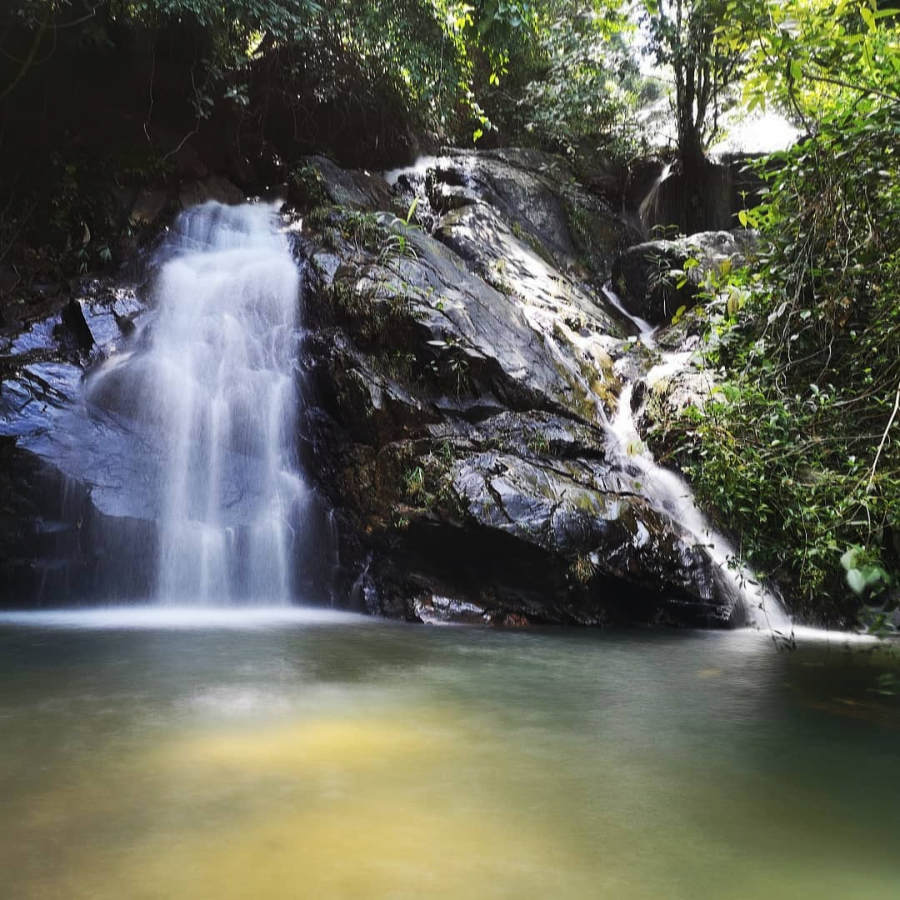 5. Bang Wan Waterfall, Phuket, Thailand
Finally, we have less visited Bang Wan Waterfall. The reason most people skip Bang Wan waterfall is that swimming is not allowed in this waterfall. The lower pool area is lined with barbed wire to prevent adventure seekers from jumping in.
Bang Wan waterfall forms in the upper area of Kamala mountain and flows through to Kamala village. The waterfall has four levels, but tourists can only go up to the 2nd level.
The best way to visit this waterfall is on a hike, as it is on one of the Kamala beach hiking trails. Another popular trail in the area is a trek to Kalim Viewpoint that you can do on the same day.
As this waterfall is relatively hidden, it is free to enter. There are no food stalls, so bring water and snacks with you. Bang Wan Waterfall is located in the Kamala beach area, about a 40-minute drive from Phuket.
Final Thoughts: 5 Best Waterfalls Around Phuket, Thailand
We've reached the end of this guide to the 5 best waterfalls around Phuket – which covered waterfalls all over the island, perfect for swimming, and escaping the crowds and tropical heat.
The waterfalls flow best after rain, so check what the weather has been like before you go chasing Phuket waterfalls.
Since there aren't many waterfalls around Phuket, it is easier to choose which ones to visit, even on a short trip! This tropical island is truly a versatile travel destination, so I hope you found this list useful for creating your Phuket holiday itinerary.