Photographing Port Isaac – The Doc Martin Village of Cornwall
The coastal village of Port Isaac, home of the TV series Doc MartinThe Cornwall coastline is home to a number of beautiful English villages. A known summer hot spot for visitors seeking coastal hikes, quiet coves and swims in the sea, one village in particular is also home to a rather quirky doctor, Doc Martin. I've never been one to travel somewhere to visit celebrities or filming locations, I was actually shocked when I saw groups in Dubrovnik dressed as characters from the Game of Thrones having never seen the show, but the Cornwall region is somewhere I've always had on my wish list, and it just so happened to connect with a family trip and one of our shared favourite English TV series, Doc Martin. Rather than soaking up the sunshine in July, I visited Port Isaac, Cornwall, in early March. The weather was drizzly, barely got above 10 degrees and actually, it was beautifully moody. No crowds, sweeping storms, a quiet village, and the chance to photograph outdoors, feel the brisk, wild winds, and then retreat to a warm dinner by the fire. I always enjoy those days outside with my camera, hiding under a raincoat, dashing between showers while discovering new landscapes. I'm sure I'd love Cornwall in the summer too, but for now, wanted to share my experience photographing in and around Port Isaac, home of the much-loved, Doc Martin. For those whose family hasn't devoured all ten seasons of this UK TV series, Doc Martin is British medical comedy-drama, filmed since 2004 in the coastal village of Port Isaac (Portwenn on the show). It follows the daily lives, misadventures, and quirky village characters, based around the doctor's surgery and the main character, Doc Martin. It's one of those shows you can watch again and again, smile at, share with family, and soak up not only the sweet storylines but stunning scenery. I'll confess, I'm a fan. However, I didn't realise quite the fanbase of Doc Martin until visiting Port Isaac. Everyone we spoke to knew which house to look for, and the filming locations. Residents even mentioned various groups that visit, namely 'The Bert Large Lovers', fans of Ian McNiece's character Bert Large, and the 'Clunatics', fans of Martin Clunes who plays Doc Martin himself. It's like visiting a bizarre theme park, with real people going about their normal daily lives as fans wander through their town peeking at spots they remember from each episode and hoping for a run-in with a character or extra. Bizarre in a welcoming, reminiscent and thrilling kind of way, almost like visiting the town you grew up in after years away. The landscapes surrounding Port Isaac are what I really want to talk about though. Photographing the Cornwall Coast ensures you're treated to wildlife, rugged rocky bays, and green meadows, stretching all the way to the ocean. Blended with the architecture of stone and slate buildings, it's a combination of elements that allows for a relaxing escape with your camera. Highlights of Photographing in Port Isaac – The South-West Coastal Path – This hiking trail is England's longest, stretching for over 1000km through Devon, Somerset, Cornwall and Dorset. Port Isaac's location allows you to join the trail and easily access some of its beauty, without having to do the entire trek…although I've added it to my list of experiences to return to and complete! From Port Isaac, you can wander past Doc Martin's house (more on this later), above the village where spectacular views lead you to a staircase. Following this, you'll arrive to views looking down over Port Isaac, before the trail leads west, visiting coves and stunning scenery. Depending on the time of year you're visiting, you may be treated to wildflowers, wild weather or summery skies. A four-hour (approx. 12km) return hike west from Port Isaac will have you arriving at Doyden Castle, a great spot to reach on a day-long walk after passing numerous bays and clifftop viewpoints. Pine Haven – Located along the coastal path, this spot is a little closer to Port Isaac, the ideal distance if you're dodging oncoming weather but still want to get outdoors and photograph some gorgeous scenery. Photograph waves crashing into the caves below, a waterfall that appears after rain showers, or try to capture the contrast between seagulls and stone cliffs. During my visit, yellow flowers were visible all along the clifftop, providing a great foreground element to add a pop of vibrant colour to the landscape. I used my zoom lens here primarily! Doc Martin's House – Now, it can be a little odd photographing the house of a fictional character, particularly because this house is actually a holiday rental. There could be people paying to enjoy the space, so it's always worth being mindful of intruding. However, if no one is home, as was the case during my visit, this quaint little house high above the town of Port Isaac is not only worth a few photos, but the road in front is so steep, that it offers wonderful vi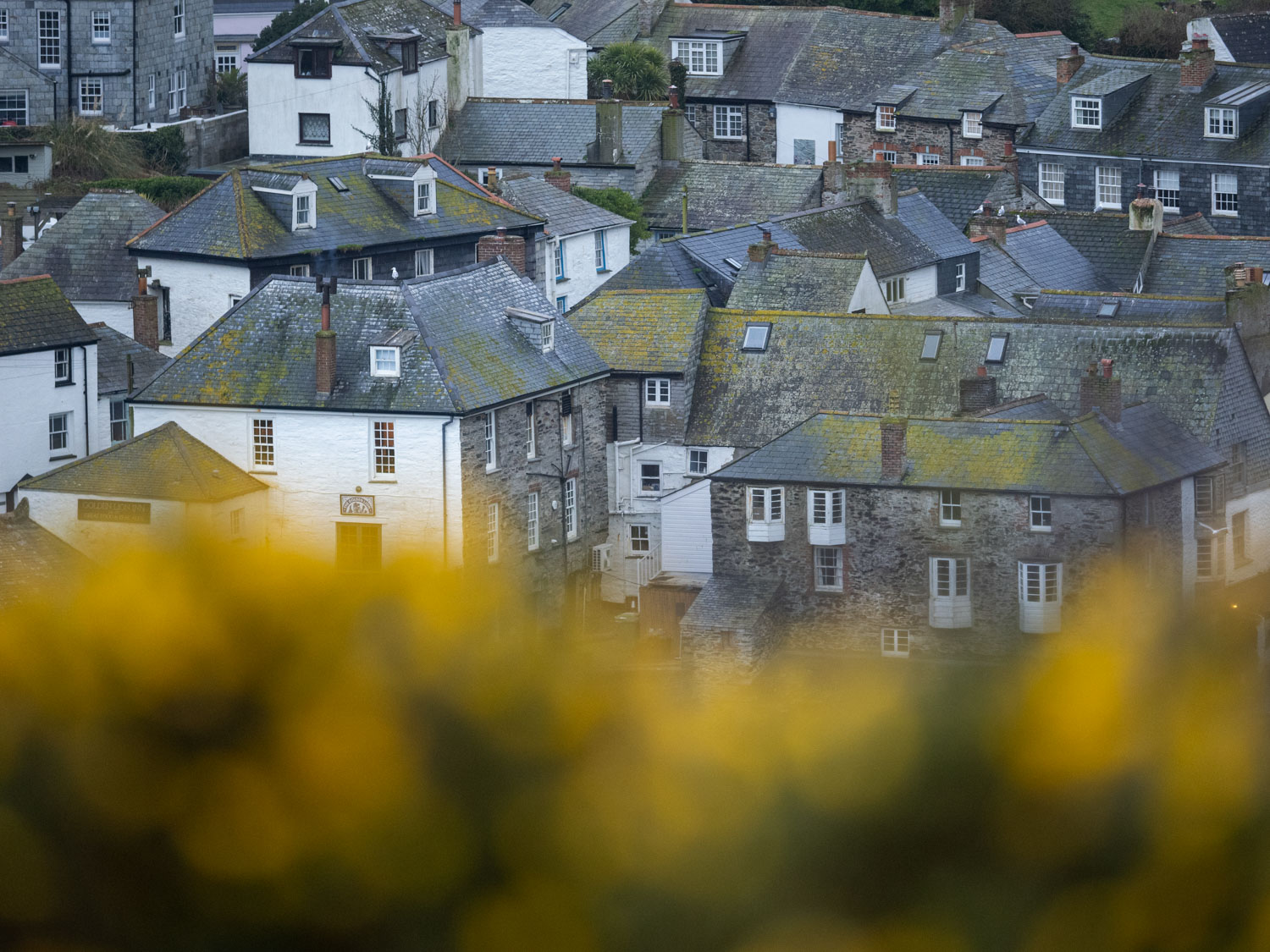 The coastal village of Port Isaac, home of the TV series Doc Martin
The Cornwall coastline is home to a number of beautiful English villages. A known summer hot spot for visitors seeking coastal hikes, quiet coves and swims in the sea, one village in particular is also home to a rather quirky doctor, Doc Martin.
I've never been one to travel somewhere to visit celebrities or filming locations, I was actually shocked when I saw groups in Dubrovnik dressed as characters from the Game of Thrones having never seen the show, but the Cornwall region is somewhere I've always had on my wish list, and it just so happened to connect with a family trip and one of our shared favourite English TV series, Doc Martin.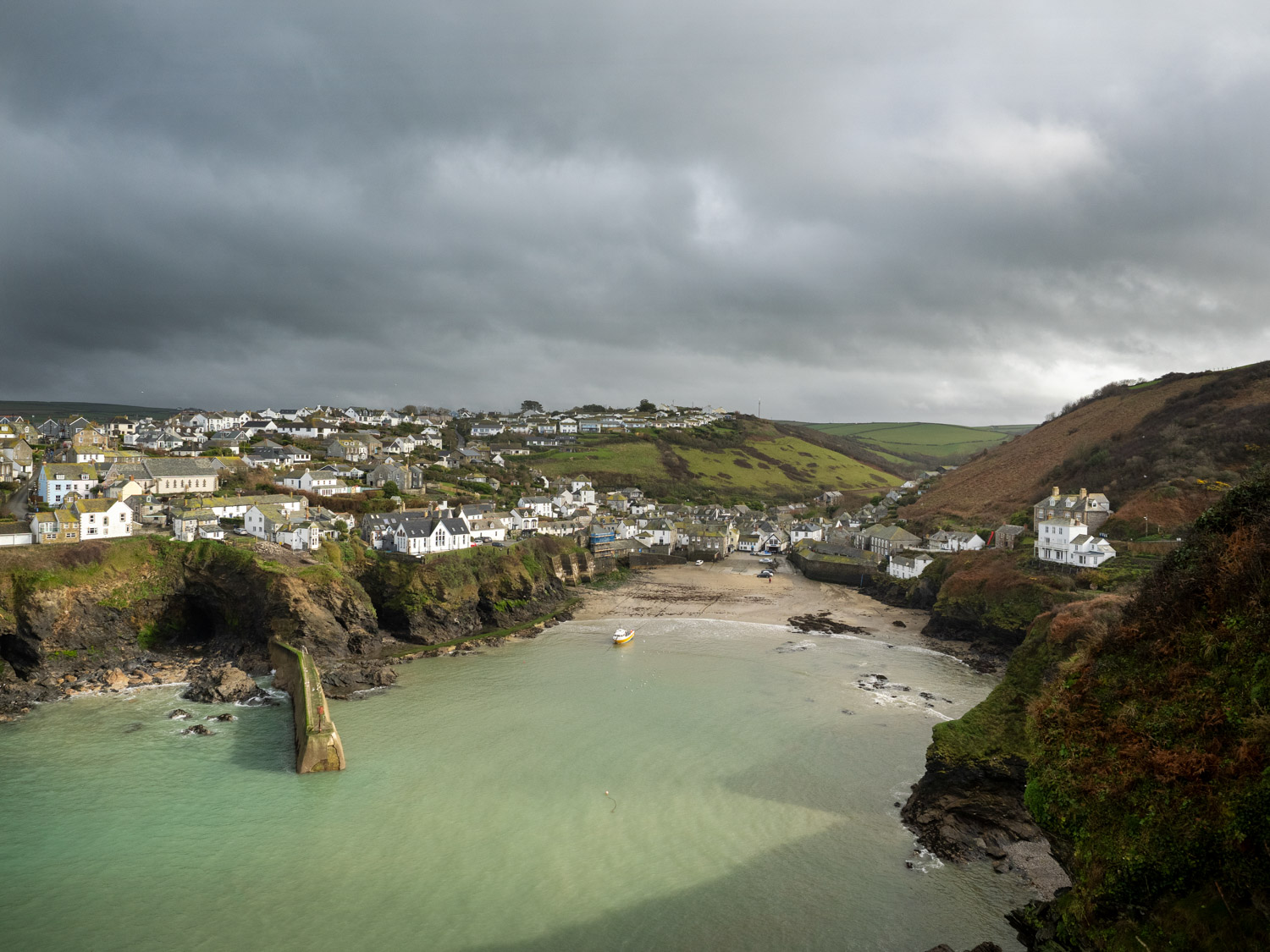 Rather than soaking up the sunshine in July, I visited Port Isaac, Cornwall, in early March. The weather was drizzly, barely got above 10 degrees and actually, it was beautifully moody. No crowds, sweeping storms, a quiet village, and the chance to photograph outdoors, feel the brisk, wild winds, and then retreat to a warm dinner by the fire.
I always enjoy those days outside with my camera, hiding under a raincoat, dashing between showers while discovering new landscapes. I'm sure I'd love Cornwall in the summer too, but for now, wanted to share my experience photographing in and around Port Isaac, home of the much-loved, Doc Martin.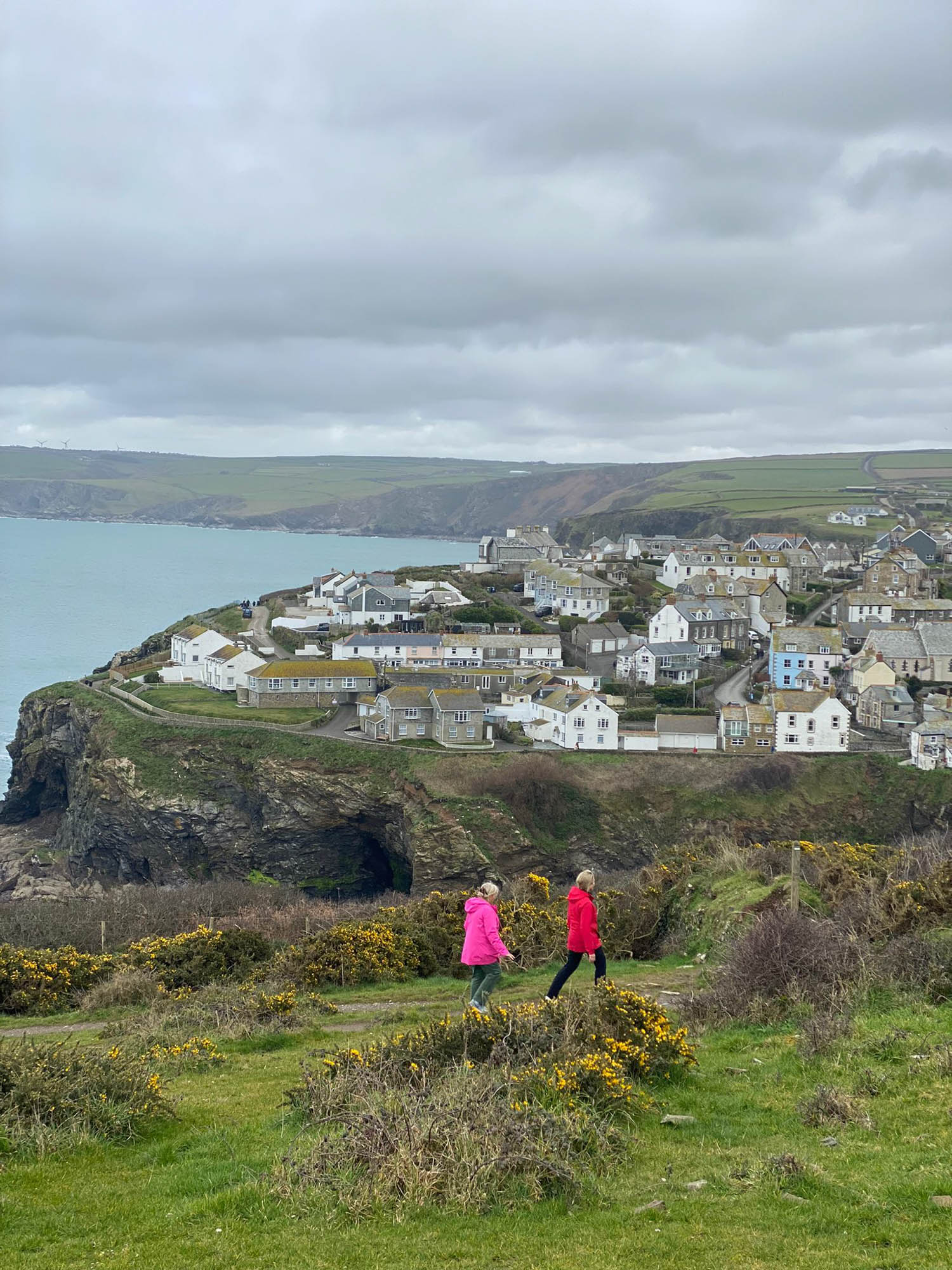 For those whose family hasn't devoured all ten seasons of this UK TV series, Doc Martin is British medical comedy-drama, filmed since 2004 in the coastal village of Port Isaac (Portwenn on the show). It follows the daily lives, misadventures, and quirky village characters, based around the doctor's surgery and the main character, Doc Martin. It's one of those shows you can watch again and again, smile at, share with family, and soak up not only the sweet storylines but stunning scenery. I'll confess, I'm a fan.
However, I didn't realise quite the fanbase of Doc Martin until visiting Port Isaac. Everyone we spoke to knew which house to look for, and the filming locations. Residents even mentioned various groups that visit, namely 'The Bert Large Lovers', fans of Ian McNiece's character Bert Large, and the 'Clunatics', fans of Martin Clunes who plays Doc Martin himself. It's like visiting a bizarre theme park, with real people going about their normal daily lives as fans wander through their town peeking at spots they remember from each episode and hoping for a run-in with a character or extra. Bizarre in a welcoming, reminiscent and thrilling kind of way, almost like visiting the town you grew up in after years away.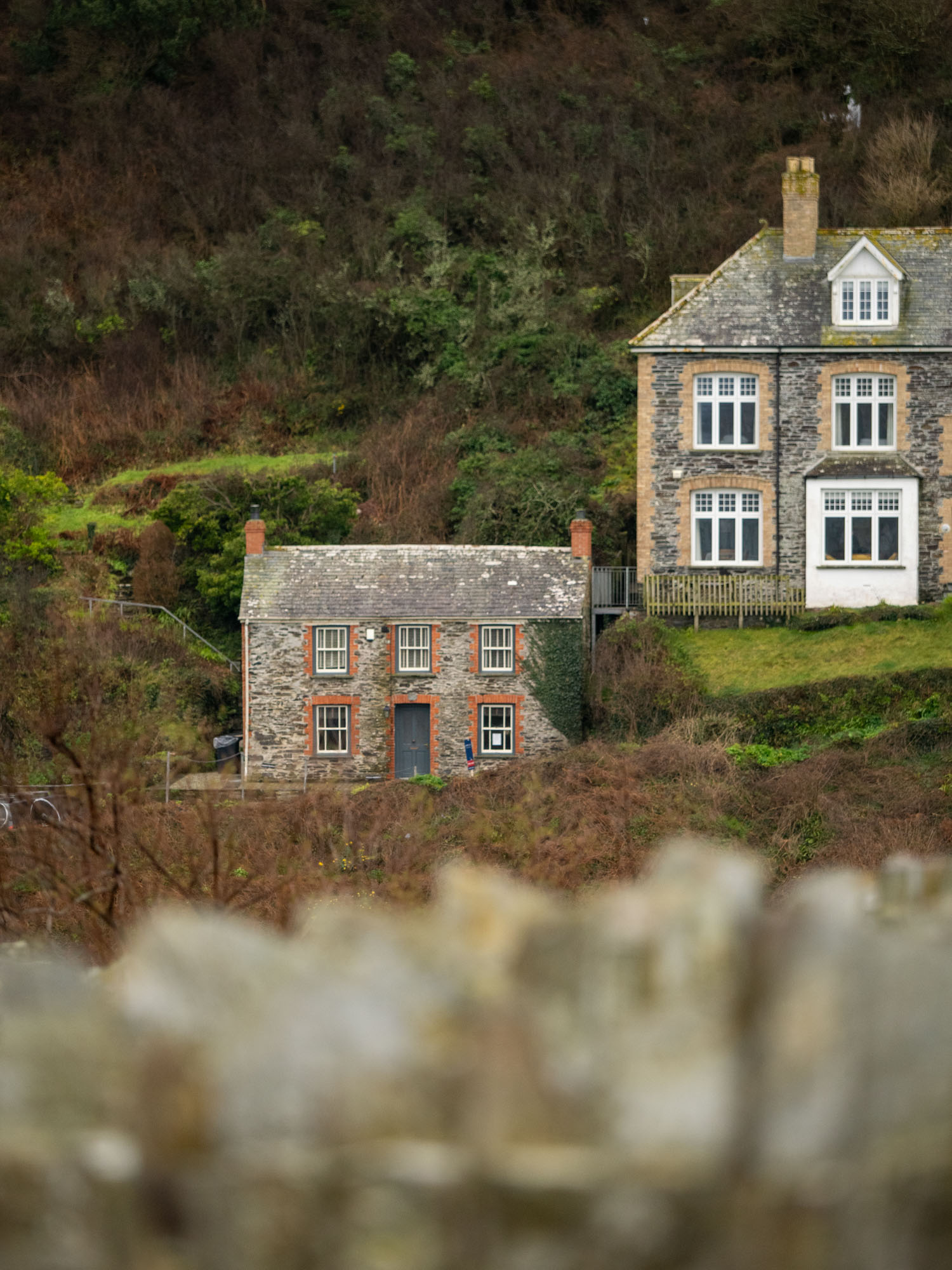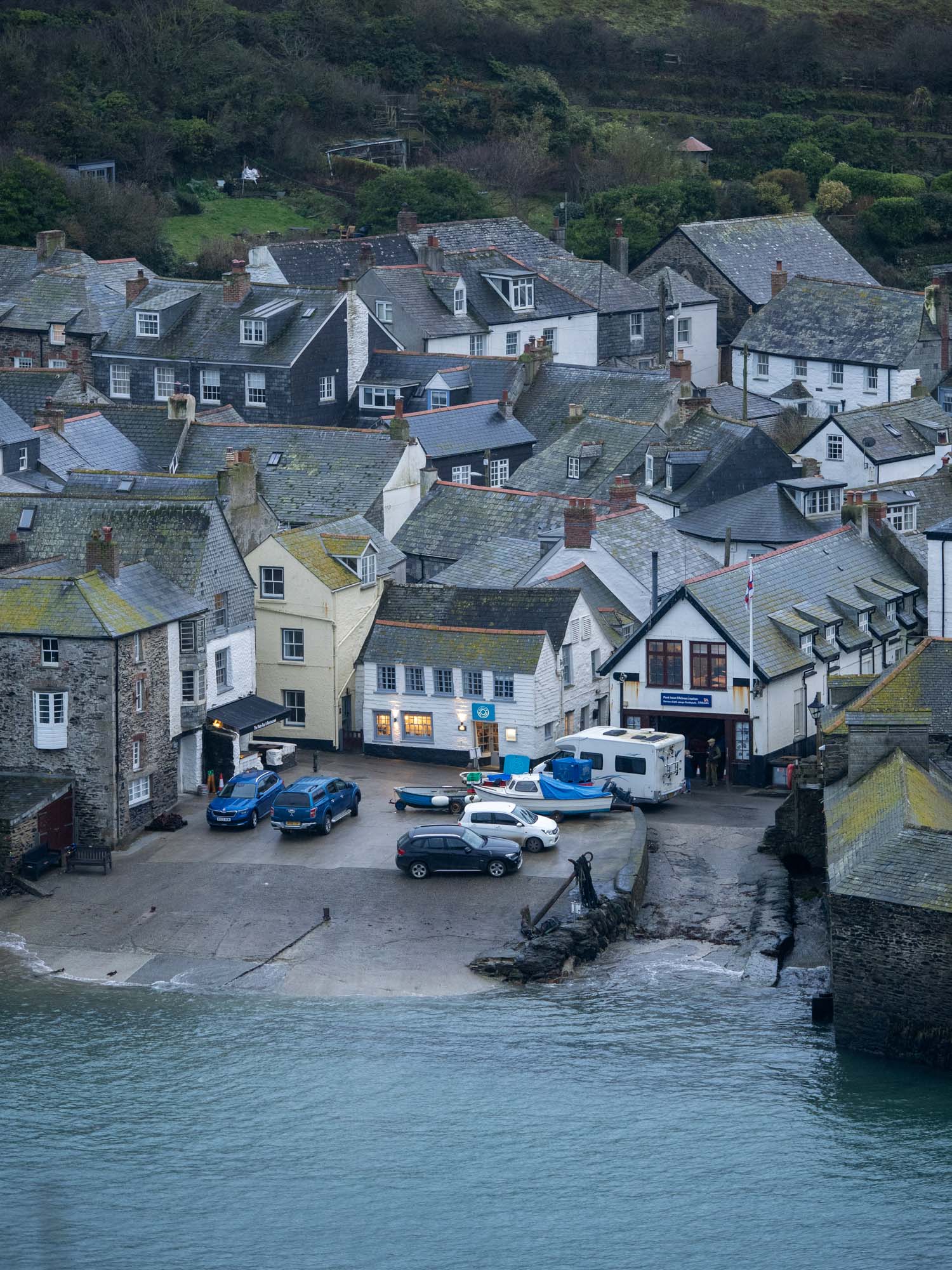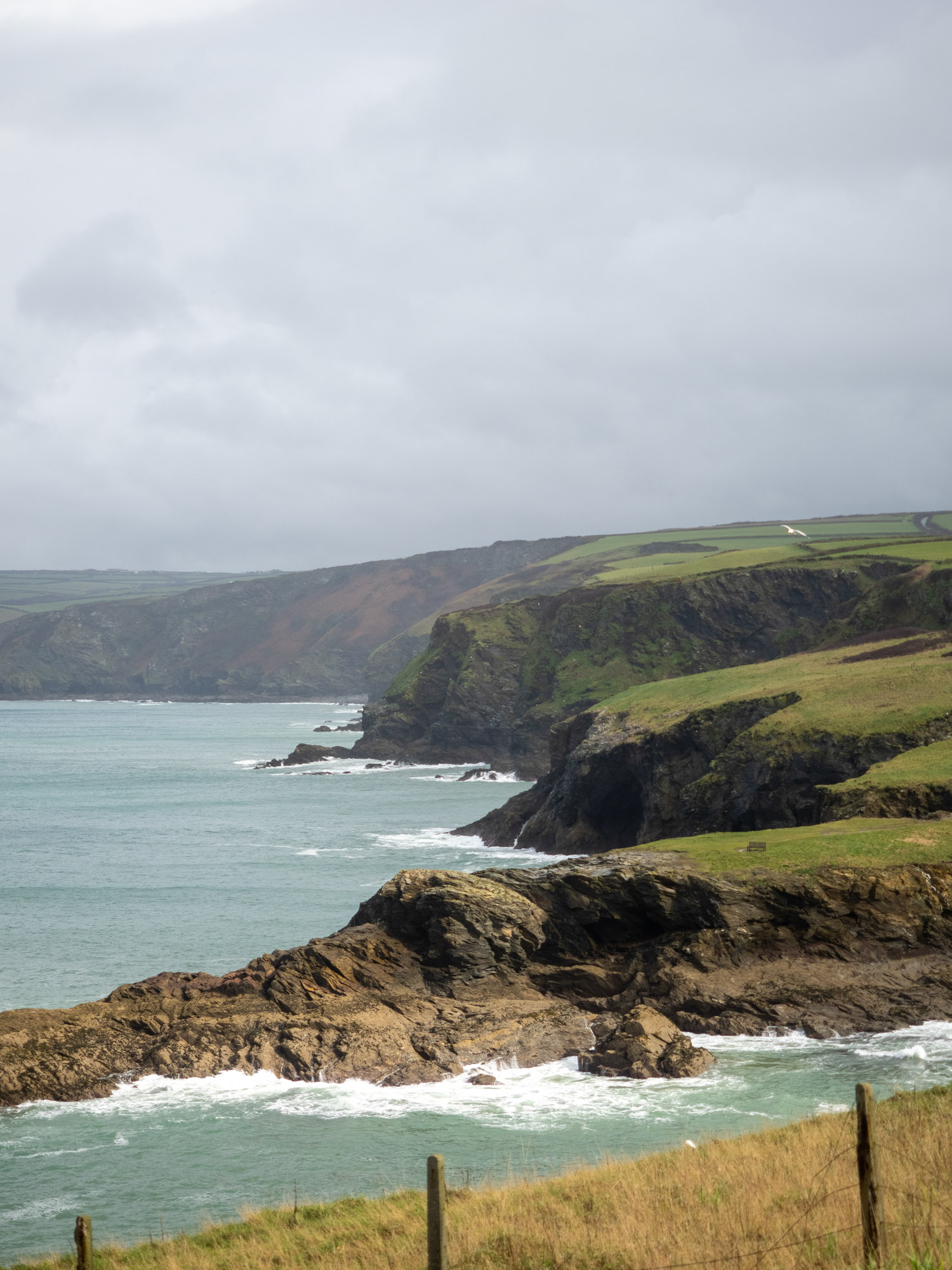 The landscapes surrounding Port Isaac are what I really want to talk about though. Photographing the Cornwall Coast ensures you're treated to wildlife, rugged rocky bays, and green meadows, stretching all the way to the ocean. Blended with the architecture of stone and slate buildings, it's a combination of elements that allows for a relaxing escape with your camera.
Highlights of Photographing in Port Isaac –
The South-West Coastal Path –
This hiking trail is England's longest, stretching for over 1000km through Devon, Somerset, Cornwall and Dorset. Port Isaac's location allows you to join the trail and easily access some of its beauty, without having to do the entire trek…although I've added it to my list of experiences to return to and complete!
From Port Isaac, you can wander past Doc Martin's house (more on this later), above the village where spectacular views lead you to a staircase. Following this, you'll arrive to views looking down over Port Isaac, before the trail leads west, visiting coves and stunning scenery. Depending on the time of year you're visiting, you may be treated to wildflowers, wild weather or summery skies.
A four-hour (approx. 12km) return hike west from Port Isaac will have you arriving at Doyden Castle, a great spot to reach on a day-long walk after passing numerous bays and clifftop viewpoints.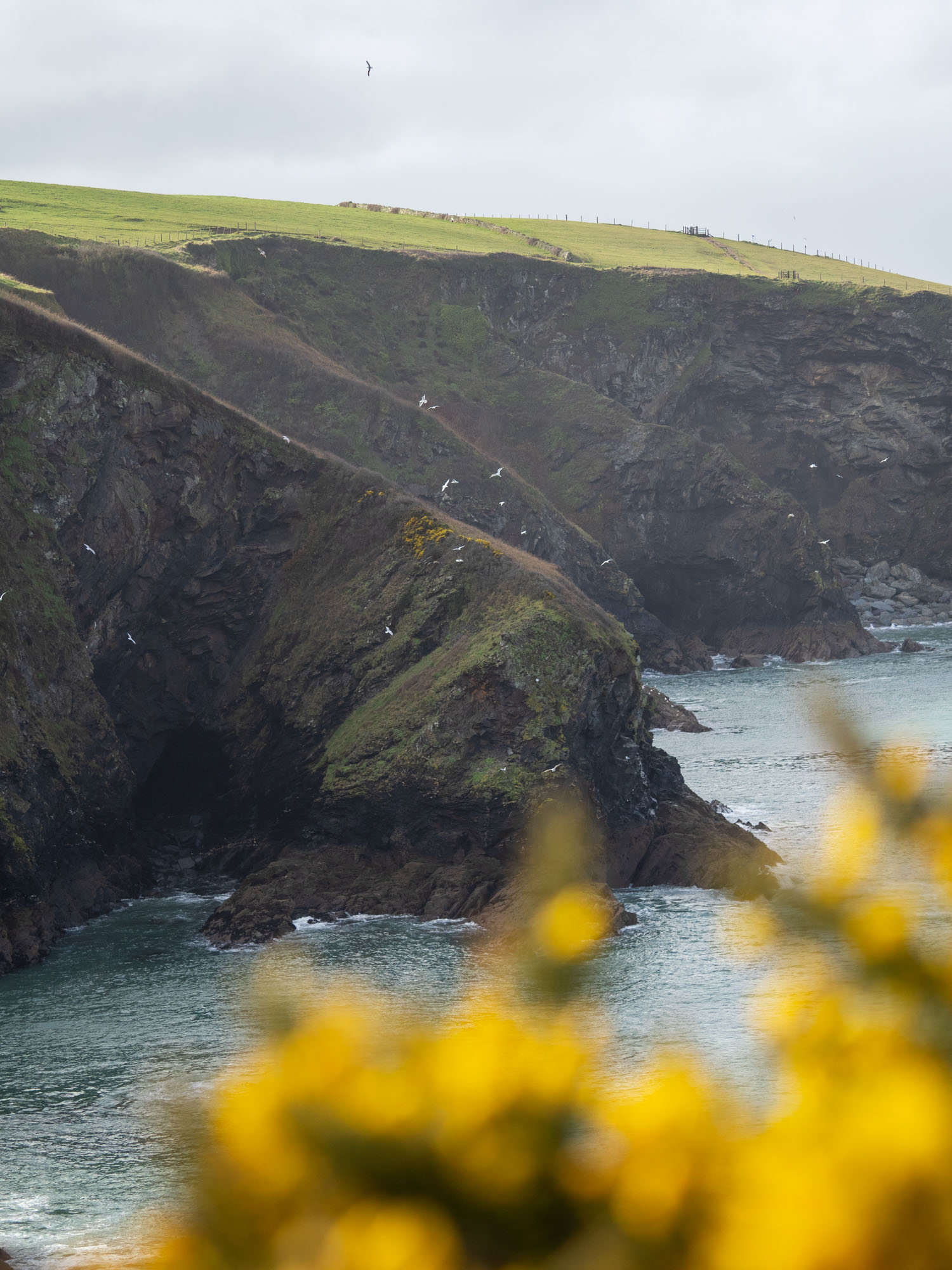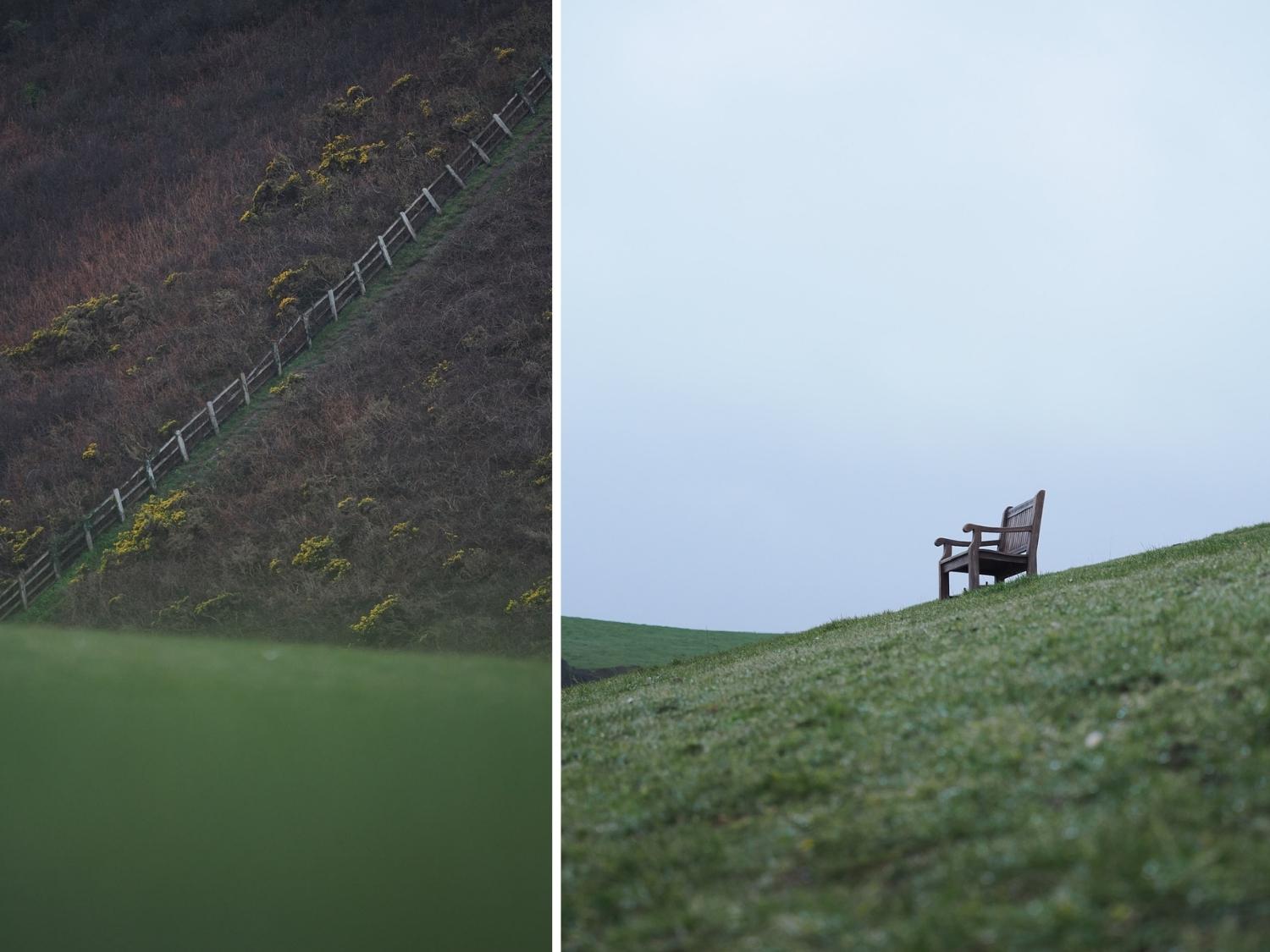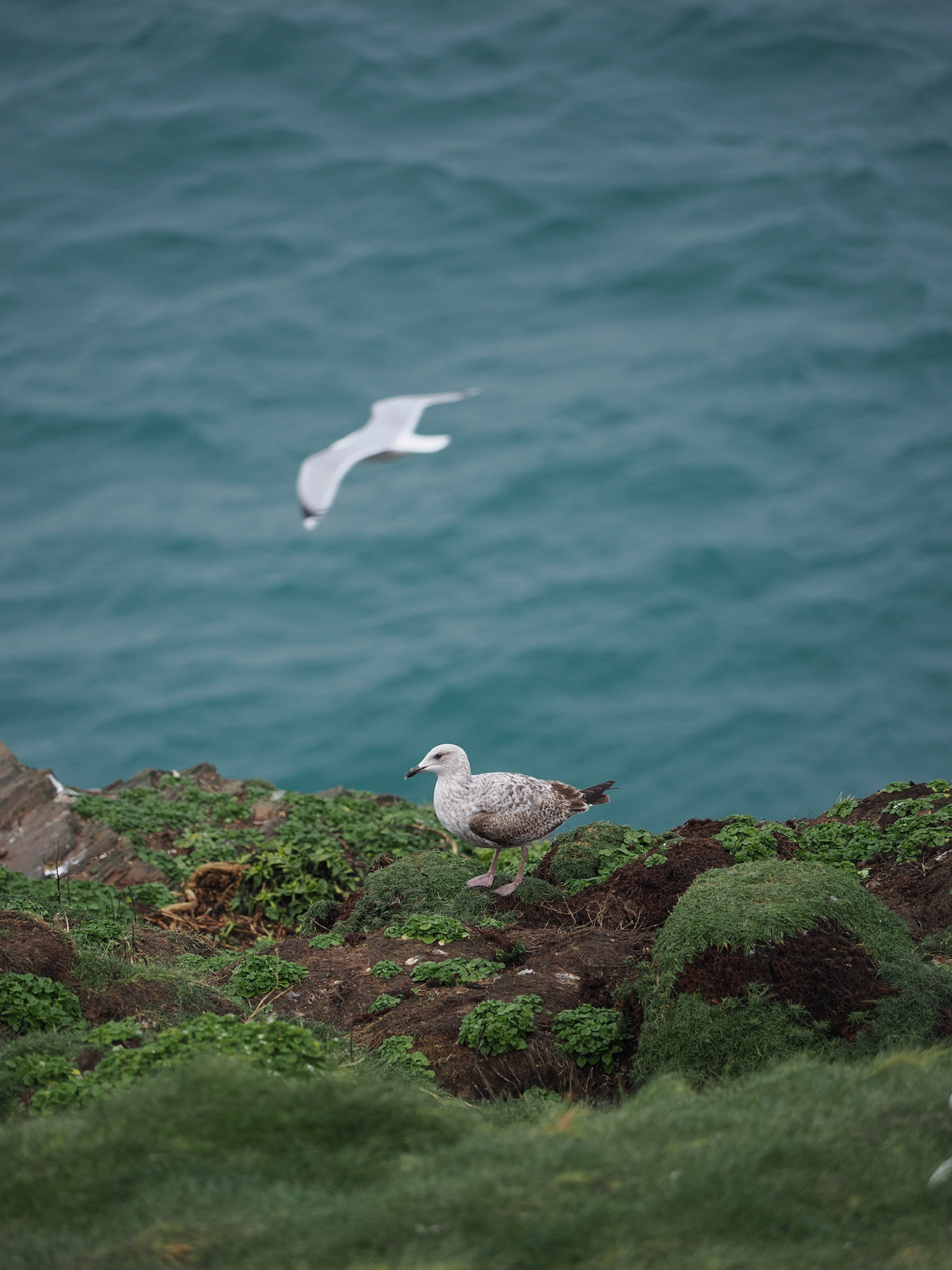 Pine Haven –
Located along the coastal path, this spot is a little closer to Port Isaac, the ideal distance if you're dodging oncoming weather but still want to get outdoors and photograph some gorgeous scenery. Photograph waves crashing into the caves below, a waterfall that appears after rain showers, or try to capture the contrast between seagulls and stone cliffs. During my visit, yellow flowers were visible all along the clifftop, providing a great foreground element to add a pop of vibrant colour to the landscape. I used my zoom lens here primarily!
Doc Martin's House –
Now, it can be a little odd photographing the house of a fictional character, particularly because this house is actually a holiday rental. There could be people paying to enjoy the space, so it's always worth being mindful of intruding. However, if no one is home, as was the case during my visit, this quaint little house high above the town of Port Isaac is not only worth a few photos, but the road in front is so steep, that it offers wonderful views over the small harbour and village. From the heart of Port Isaac, it's only a few minutes' stroll uphill. If you walk fast, it's less than two minutes, if you're not great on inclines, it might take you ten or more so be sure to stop and 'take photos' on the way up while you catch your breath.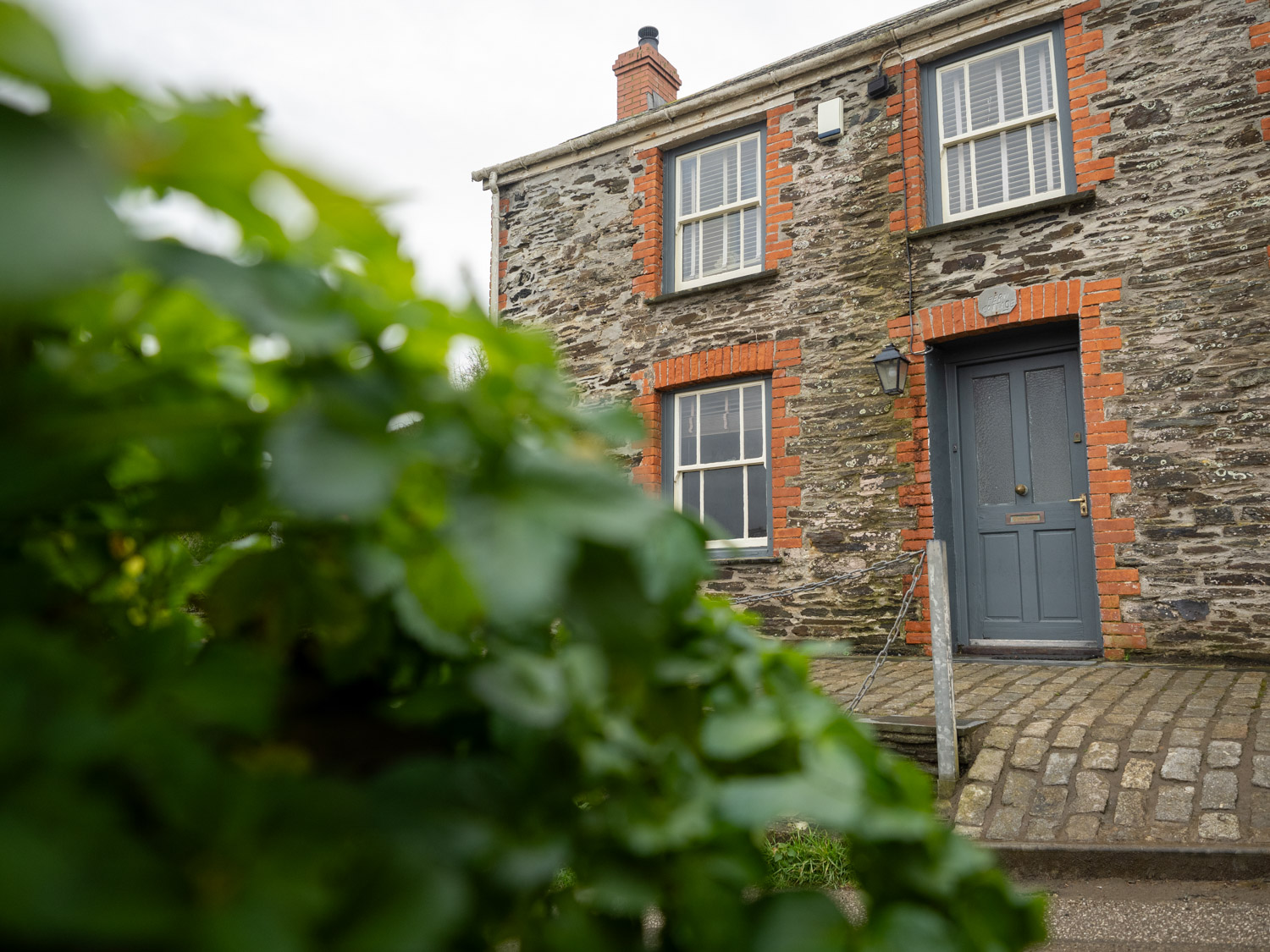 Port Isaac Streets –
Wandering through the narrow alleys of Port Isaac in the early morning and early evening was one of my favourite experiences. Capturing the colourful doors, nautical details, chimneys, rooftops and stone architecture was so relaxing and a great way to see more of the village than just the filming locations of Doc Martin. Just off Dolphin Street is 'Squeezy Belly Alley', a teeny tiny alley connecting to the main Fore Street. Walk uphill along Church Hill to see the village from above, photographing out over the rooftops towards the sea.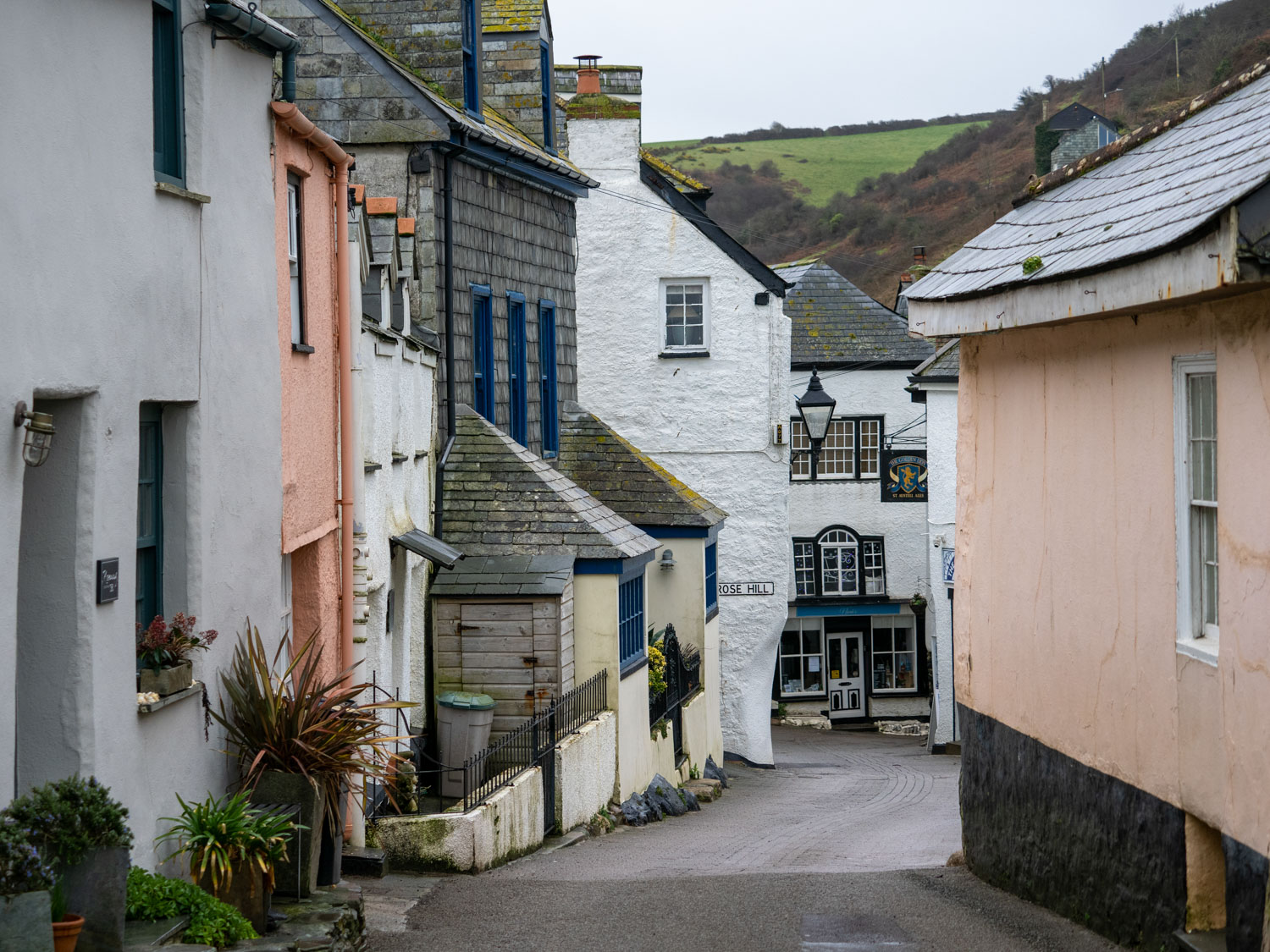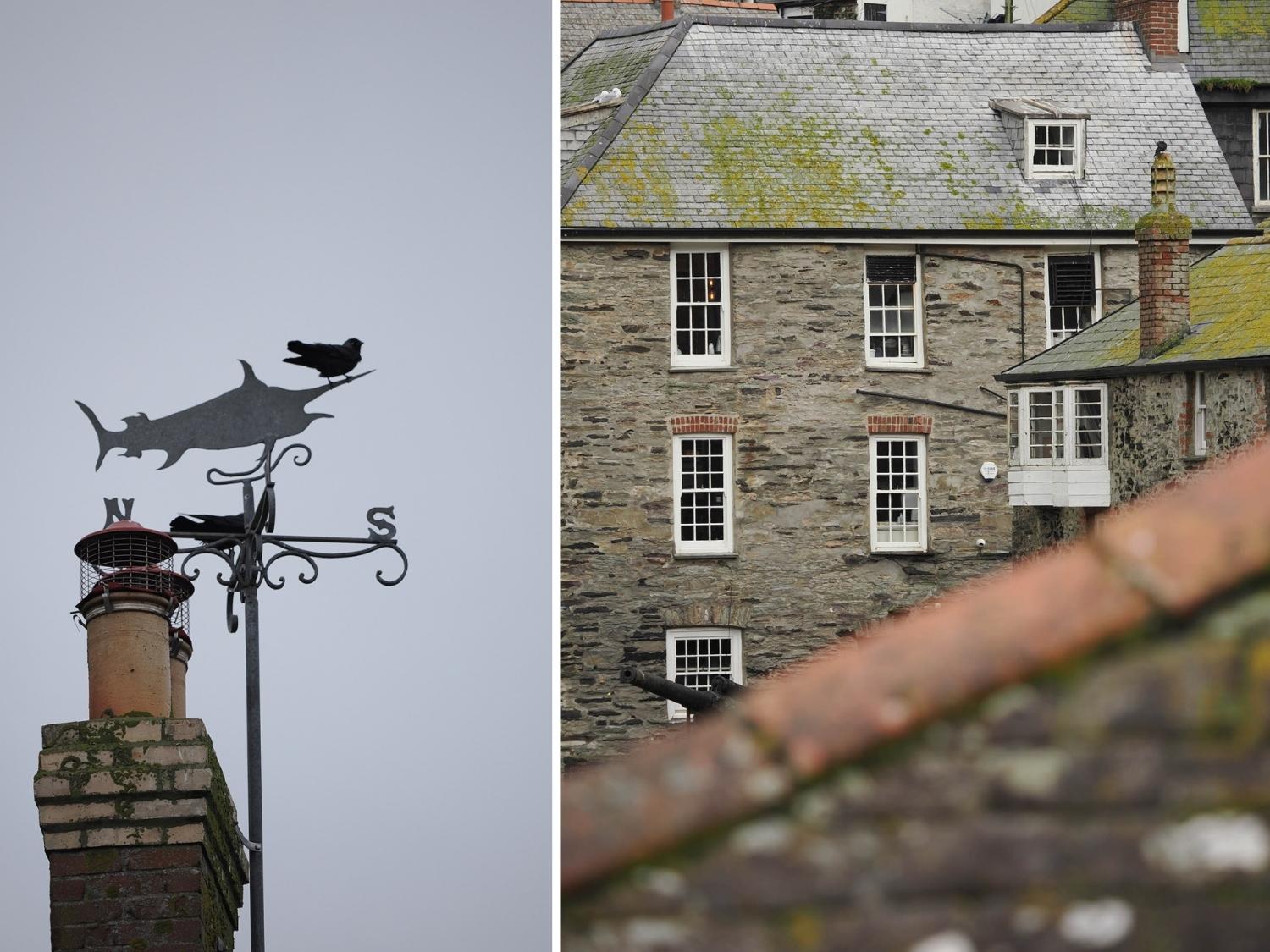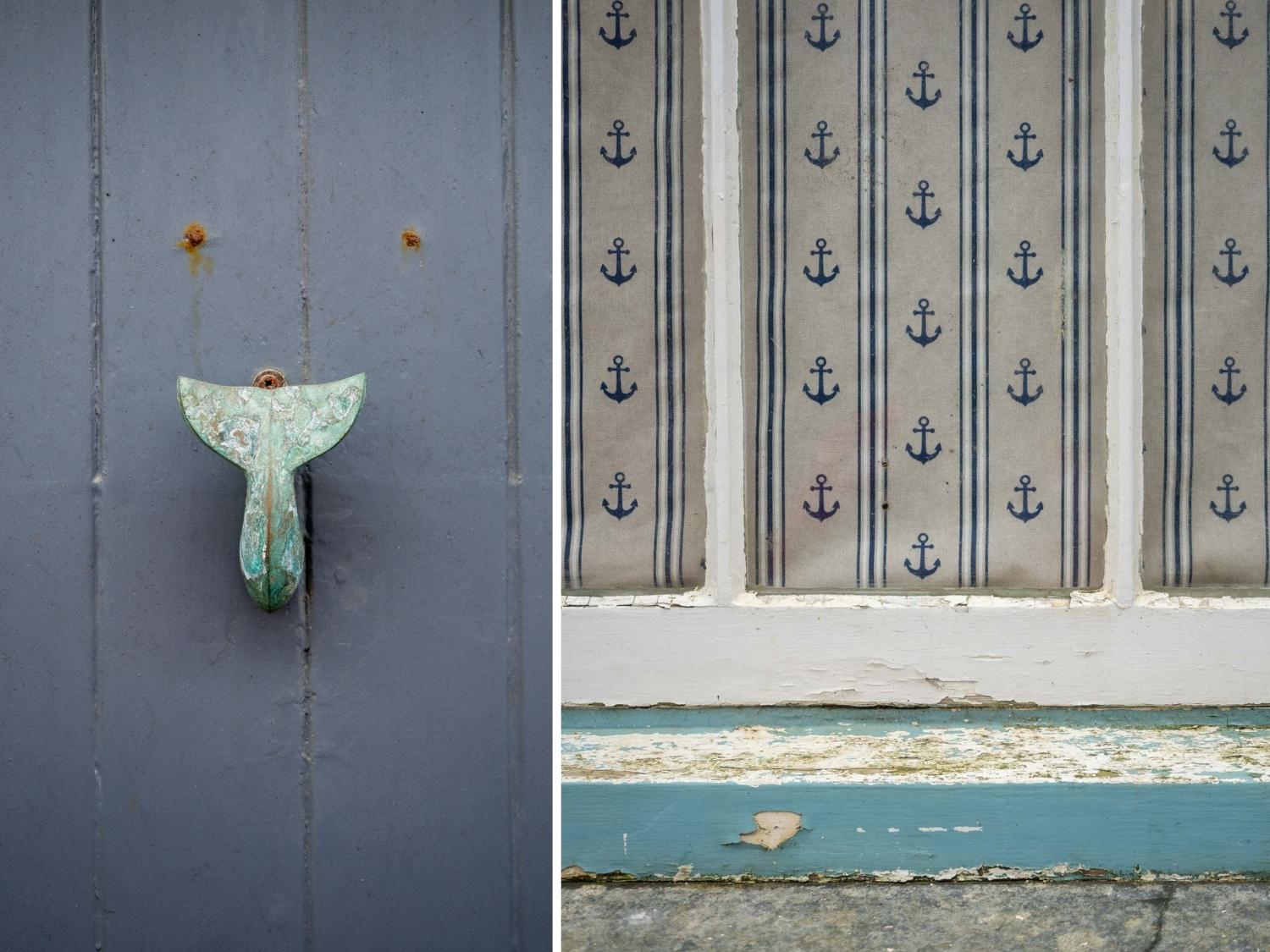 Portwenn View –
I'm not sure if this is the official name for this viewpoint, however typing this into Google maps will ensure you're in the right spot. Leading up from Fore Street on the eastern side of Port Isaac, this trail is part of the South-West Coastal Path and offers a great vantage point to look back over the village. From this side, you can see down into the port, photograph across towards Doc Martin's house, and stroll a little further to photograph or visit Port Gaverne. It's also a popular walking route for locals and their dogs…if anyone is a dog lover like me, there's plenty of friendly encounters and pats to be had.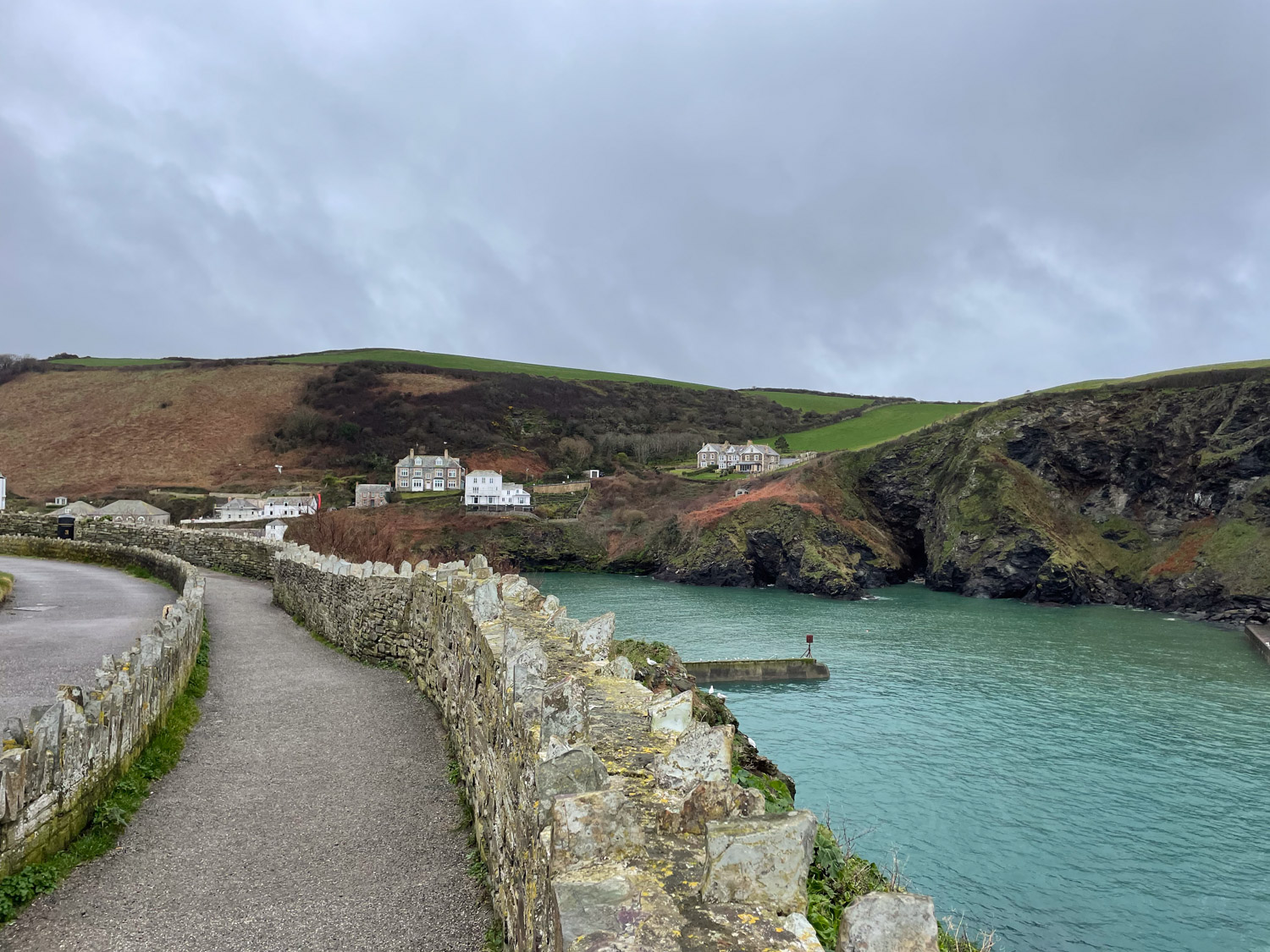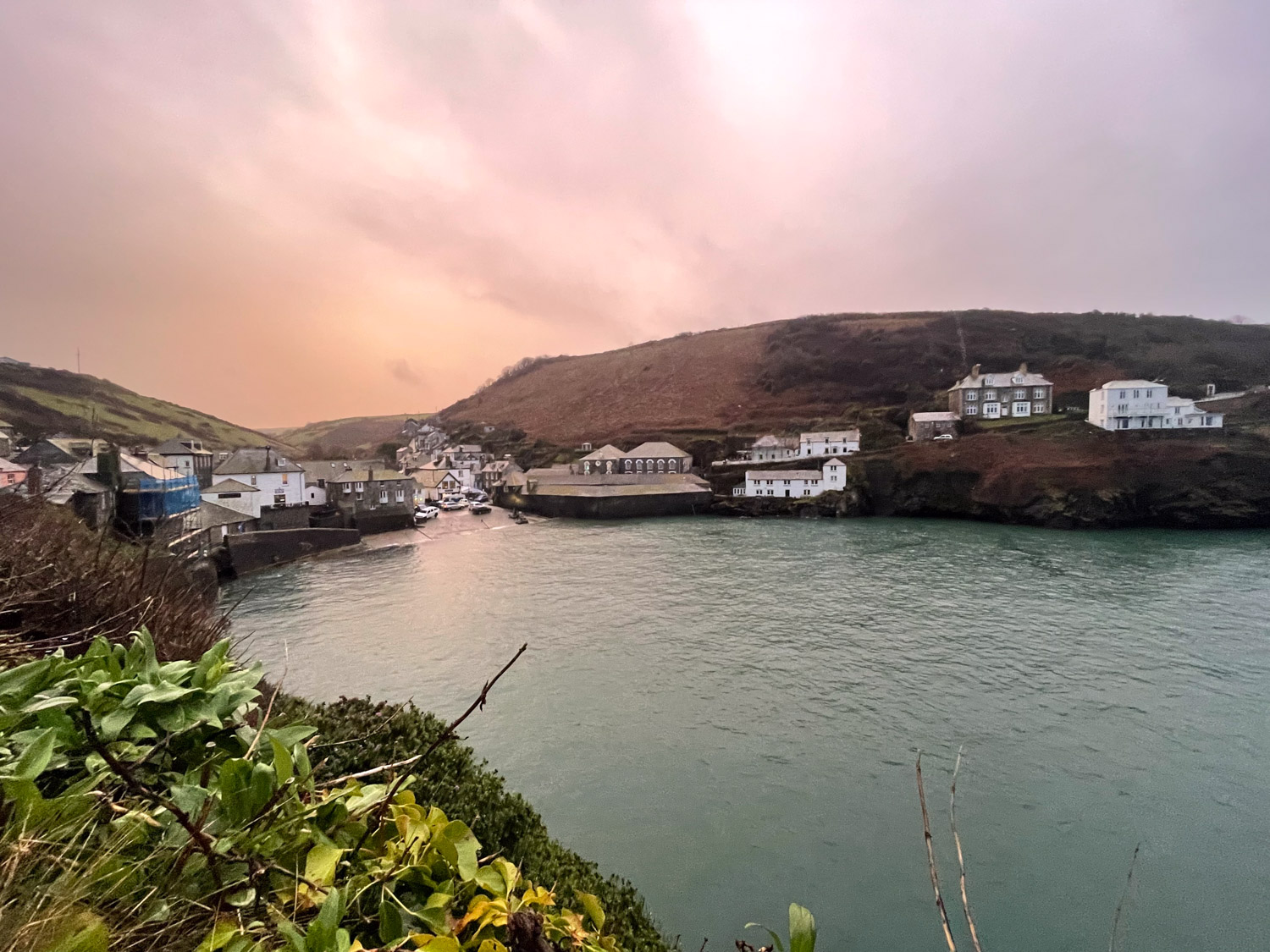 Port Isaac Beach –
A tidal cove, if you're visiting for a few days you'll get the chance to photograph this landscape with lots of sand, and plenty of water and waves. The tides here go out a long way, meaning at low tide, you can wander between the rocks with a coffee in hand and see the many patterns of rocks, seaweed and sand, there's even the odd treasure chest.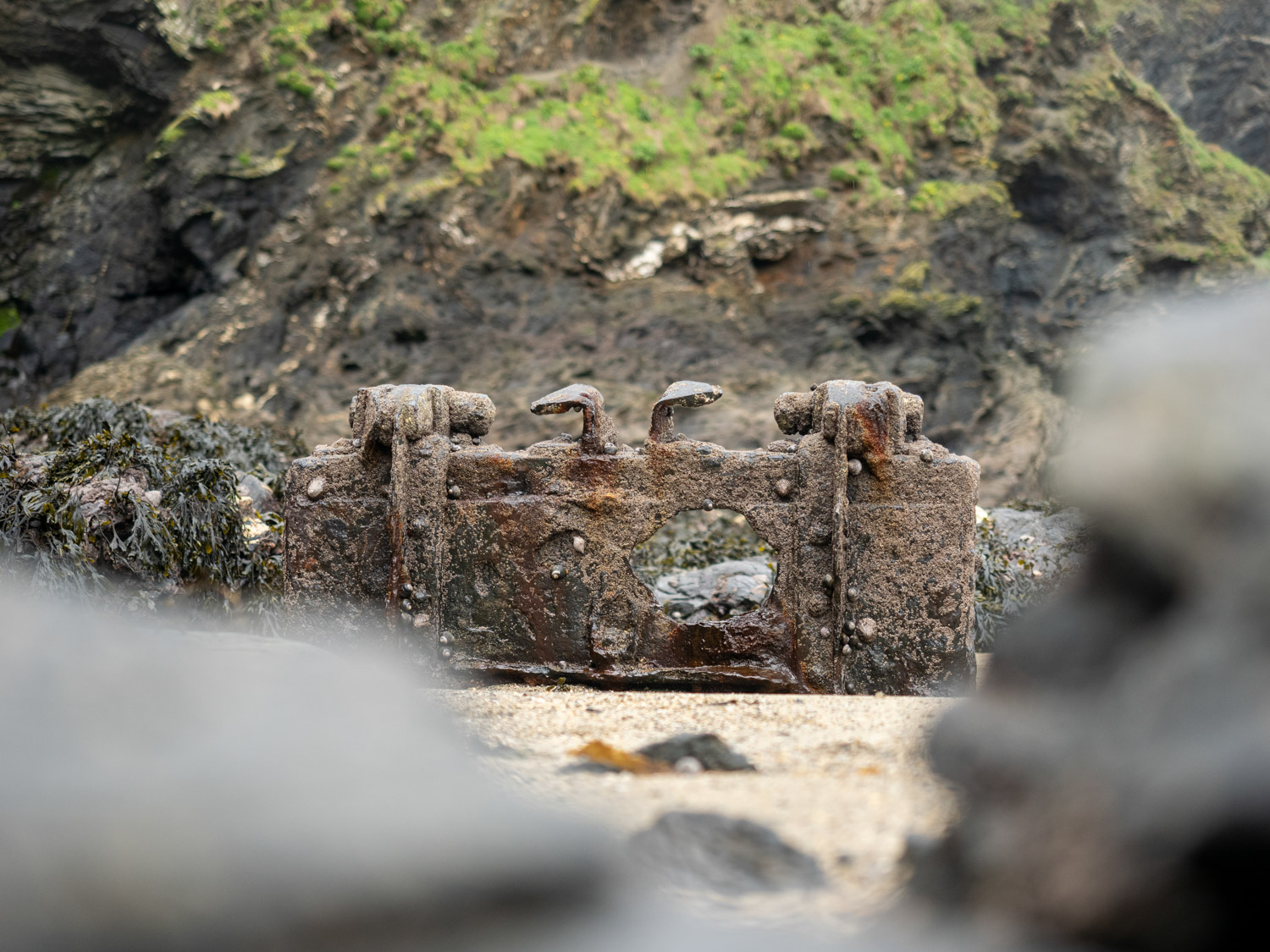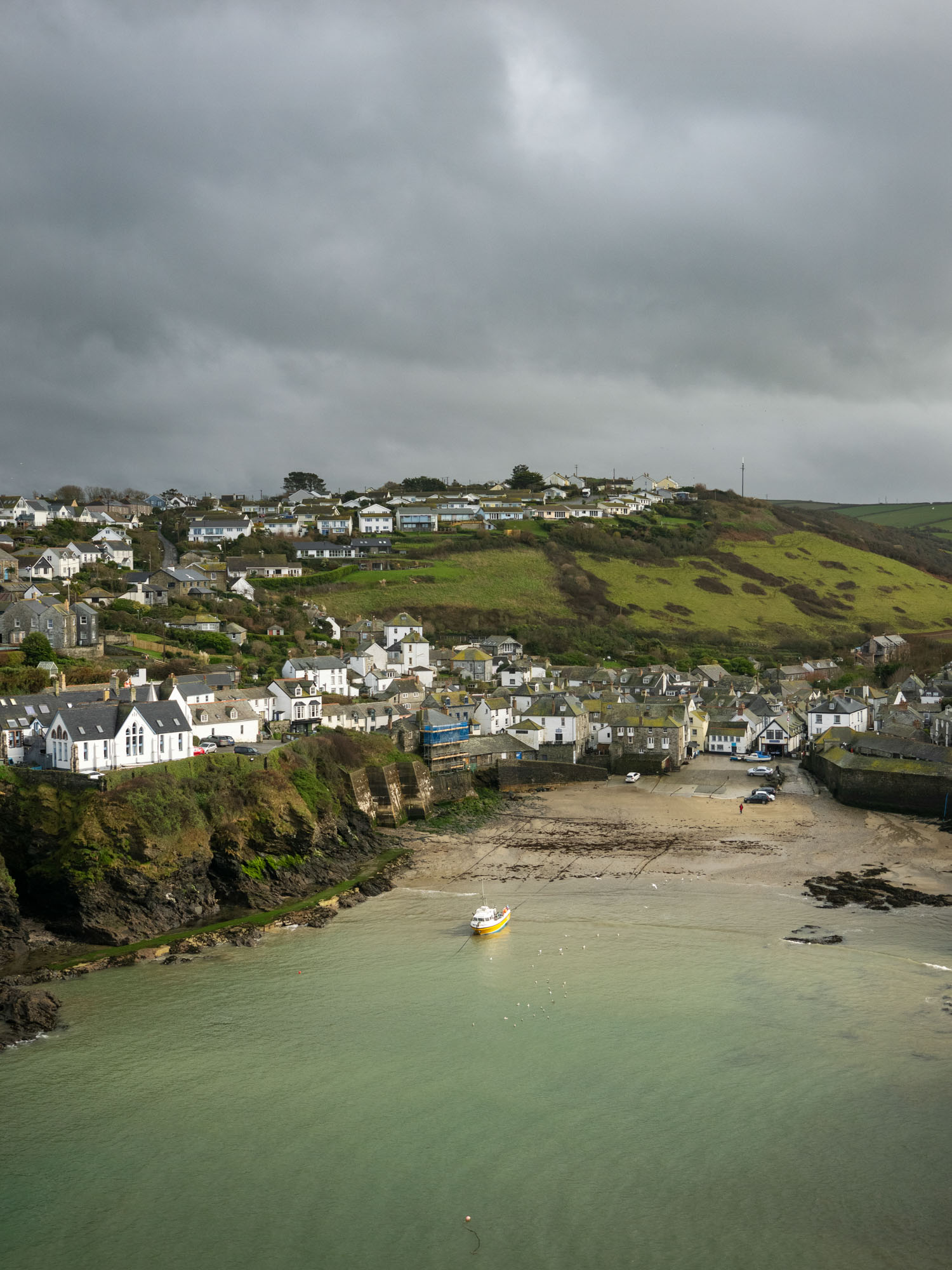 Accommodation in Port Isaac – Where to Stay in Port Isaac?
The Old School Hotel in Port Isaac is where I stayed, a lovely and cosy renovated school house that's sitting on the clifftop with amazing views over the village and coastline. Each room has a different name based on a school subject, I was in the Art Room, while my mother was lucky enough to stay in the English room, offering postcard views over the town, she barely had to leave the room!
They offer an incredible breakfast, and I rarely talk about food on The Wandering Lens, but if you're after a decent English breakfast…this is the spot. In addition to this, you can also book for dinner in the Old School Restaurant.
Book your stay here, book well in advance if you're looking to stay during the summertime.
*Hotel is shown below where the light is – incredible location!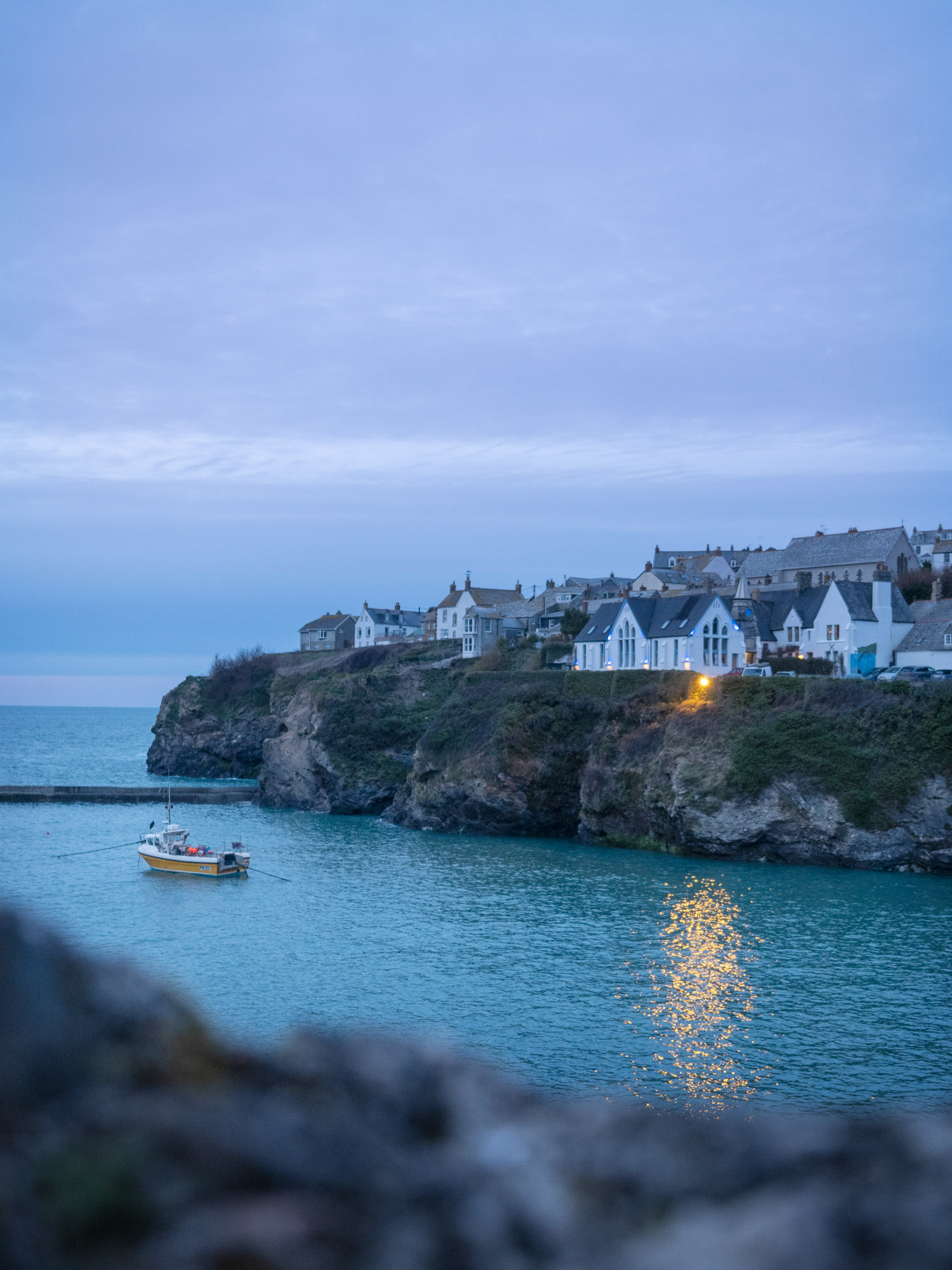 One final tip about dining in Port Isaac –
As I mentioned above, I'm no foodie, however, highly recommend The Golden Lion, a cosy pub perched above the port with a huge menu, warm interior and friendly staff. There's also a little pizza place called The Angry Anchovy on New Road, between Port Gaverne and Port Isaac, while it was closed during my stay, it does have a wall of photos from visiting dogs, always a good sign!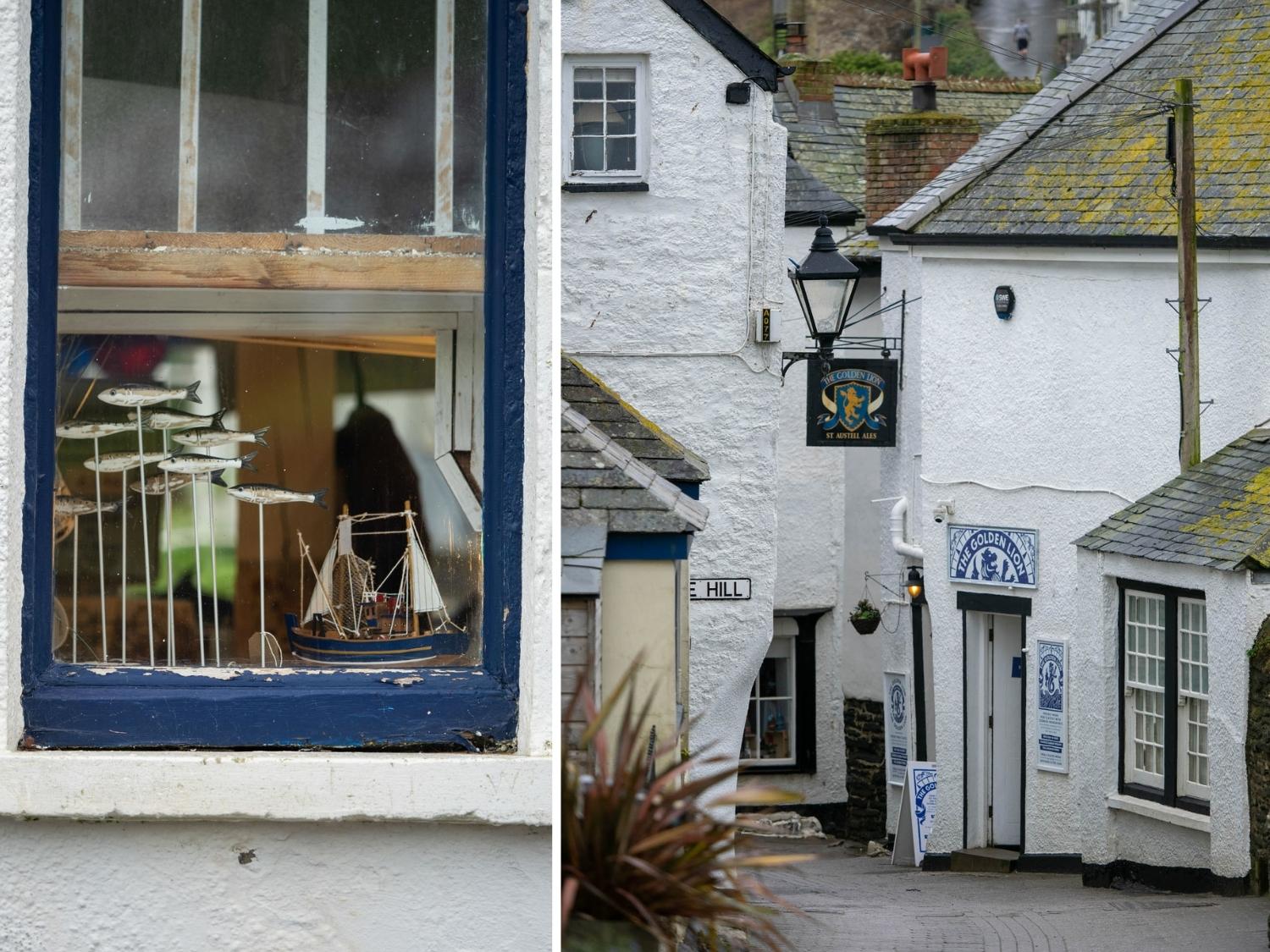 Recommended Photography Gear –
I opted for the OM SYSTEM OM-1 camera during my stay, the perfect companion for wild weather days due to its weather sealing! Because I was focused on capturing details within the landscape and architecture, I wandered around Port Isaac with the 40-150mm f2.8 pro lens on most of the time.
Having a versatile zoom lens will be a great choice in a location like this, enabling you to capture both wider landscapes and tighter shots when necessary. I'd also recommend the 12-100mm f/4 lens as a great option.
Read more about my work with OM SYSTEM here.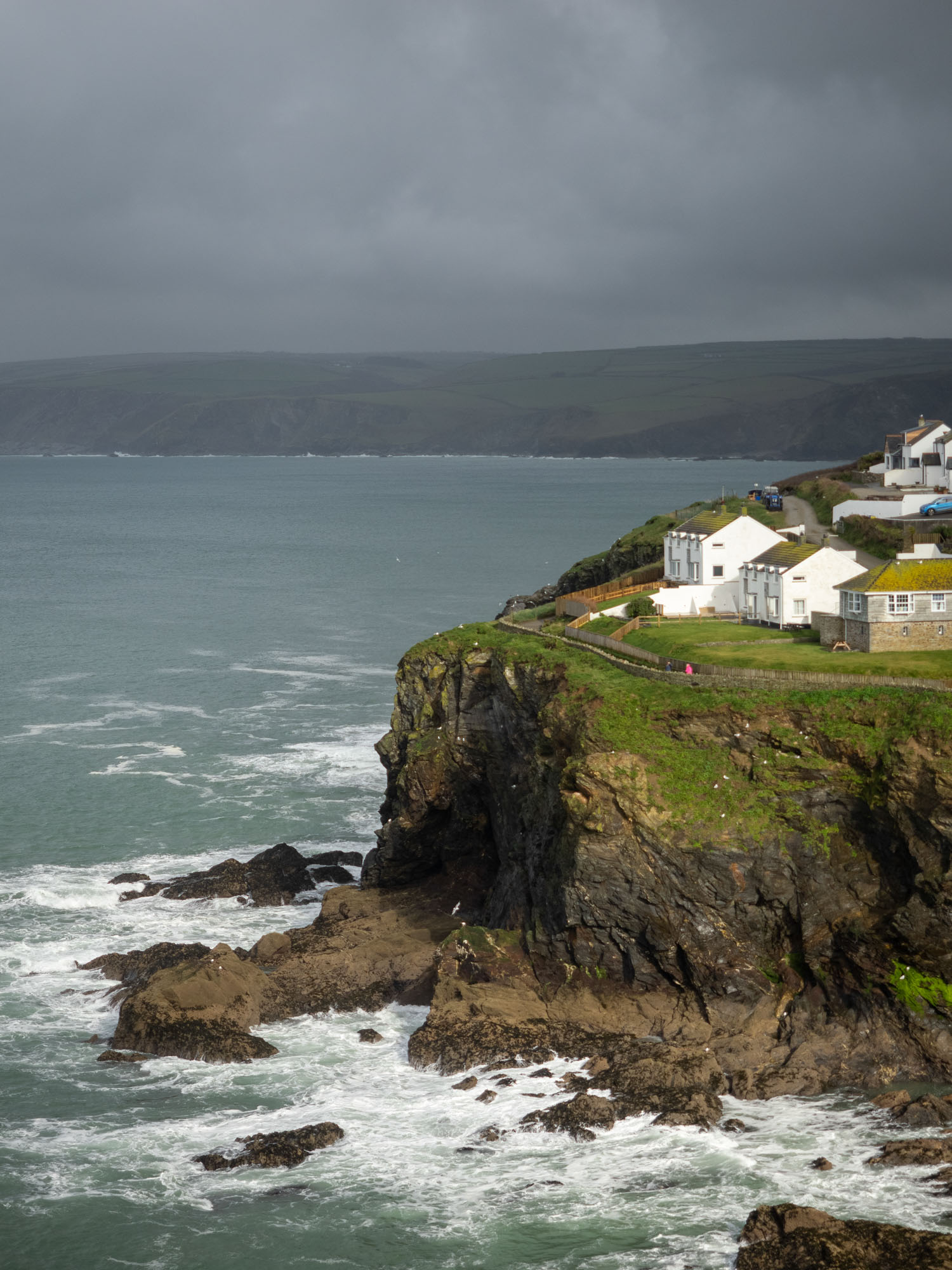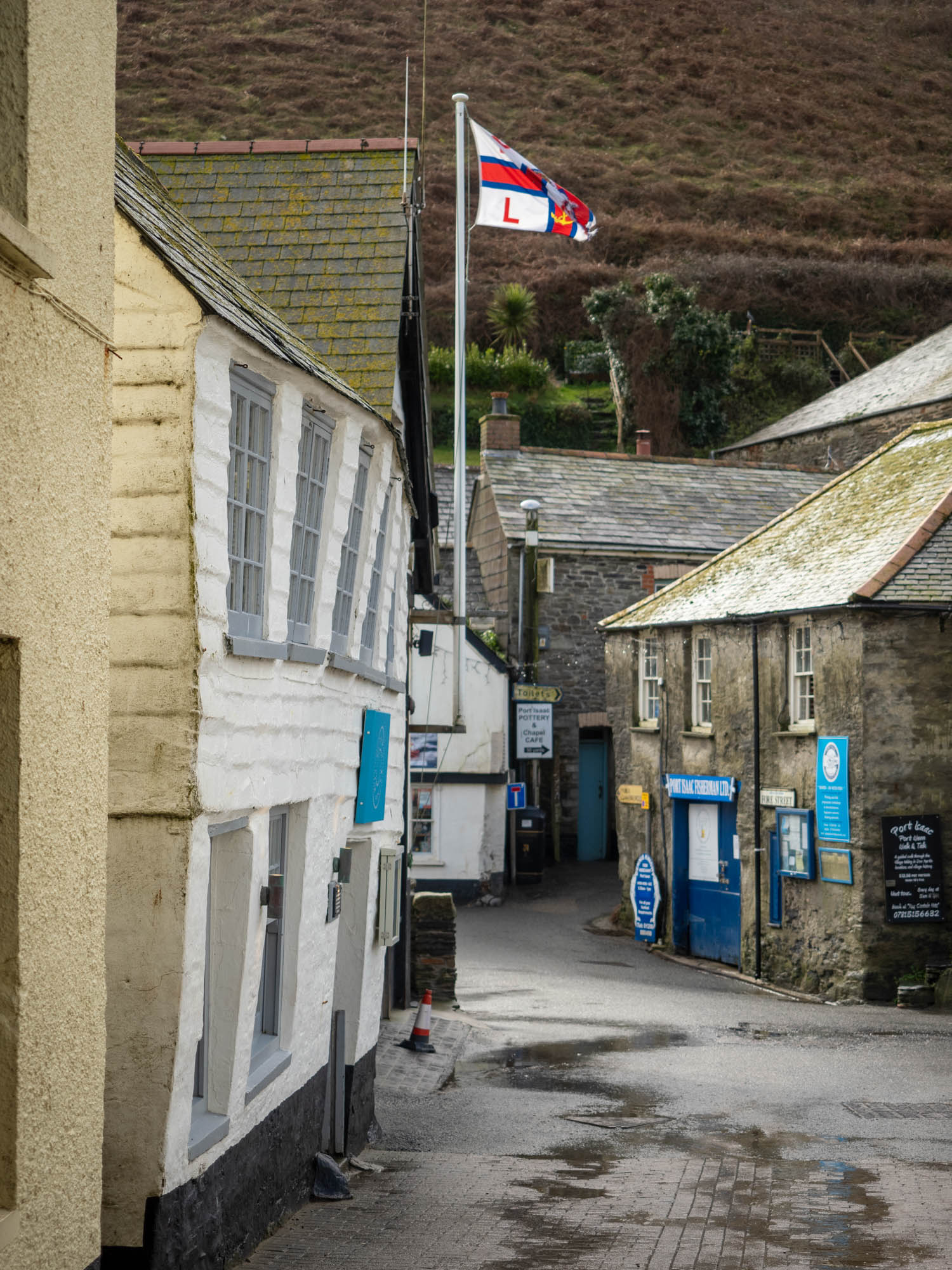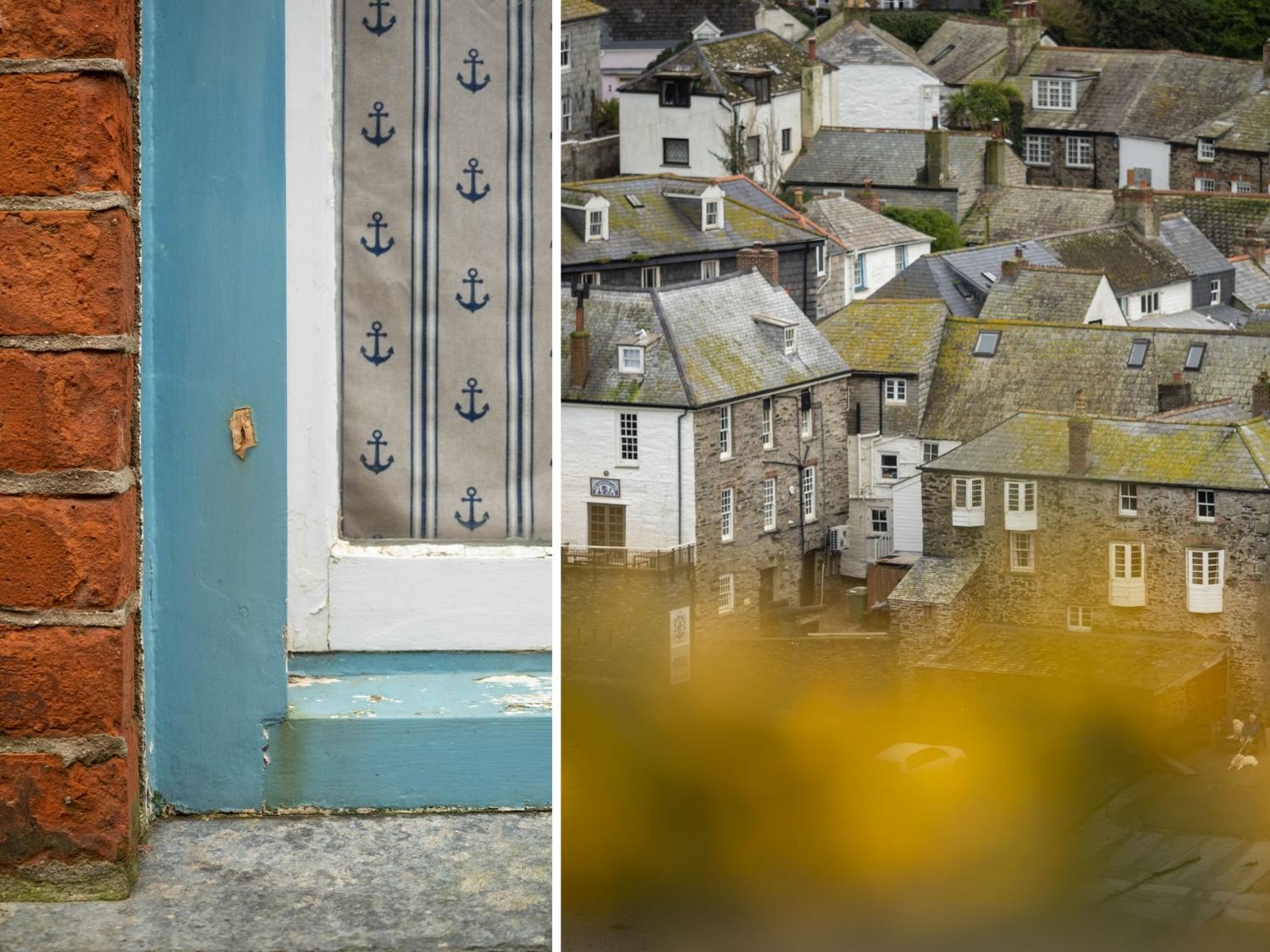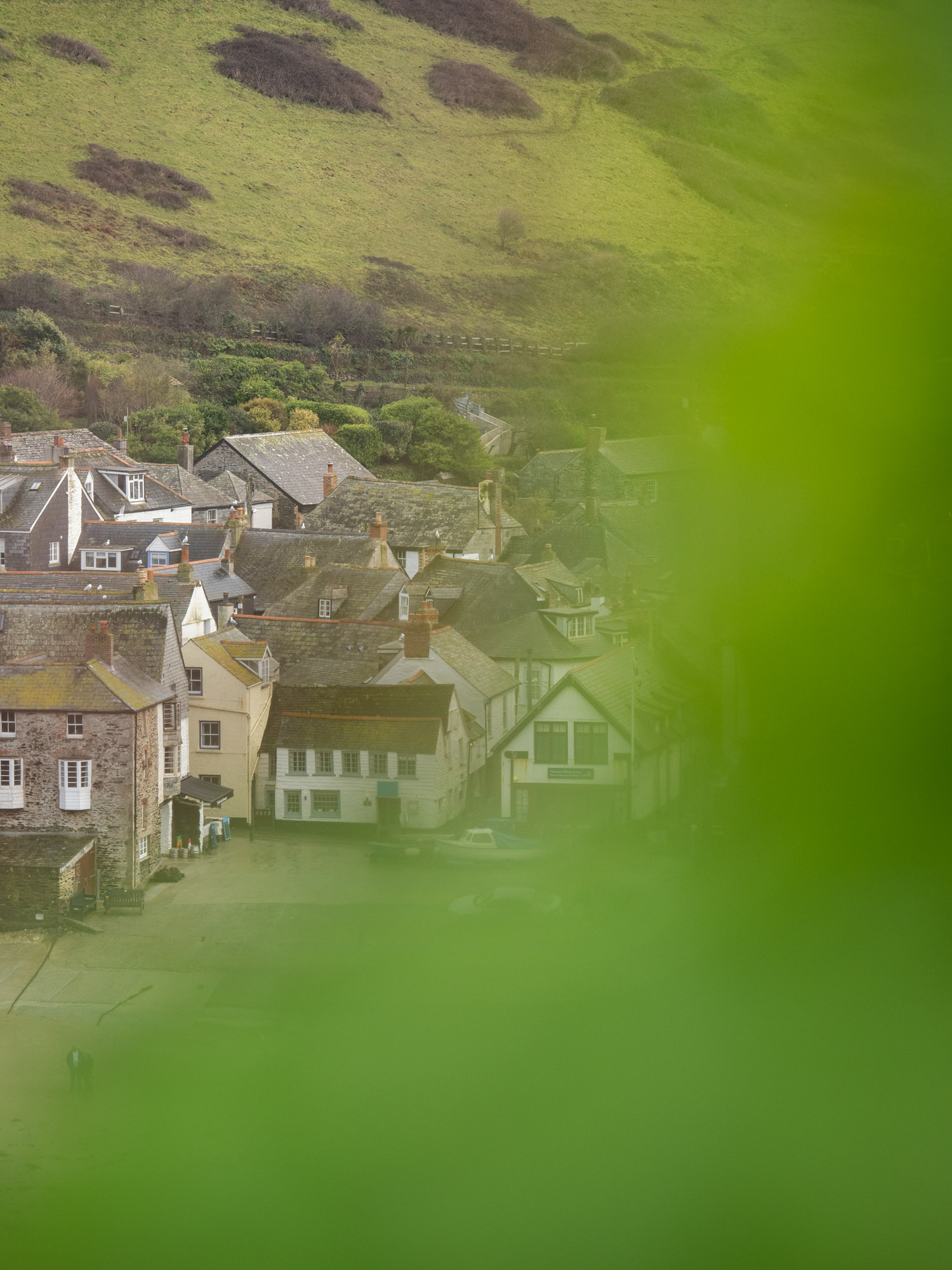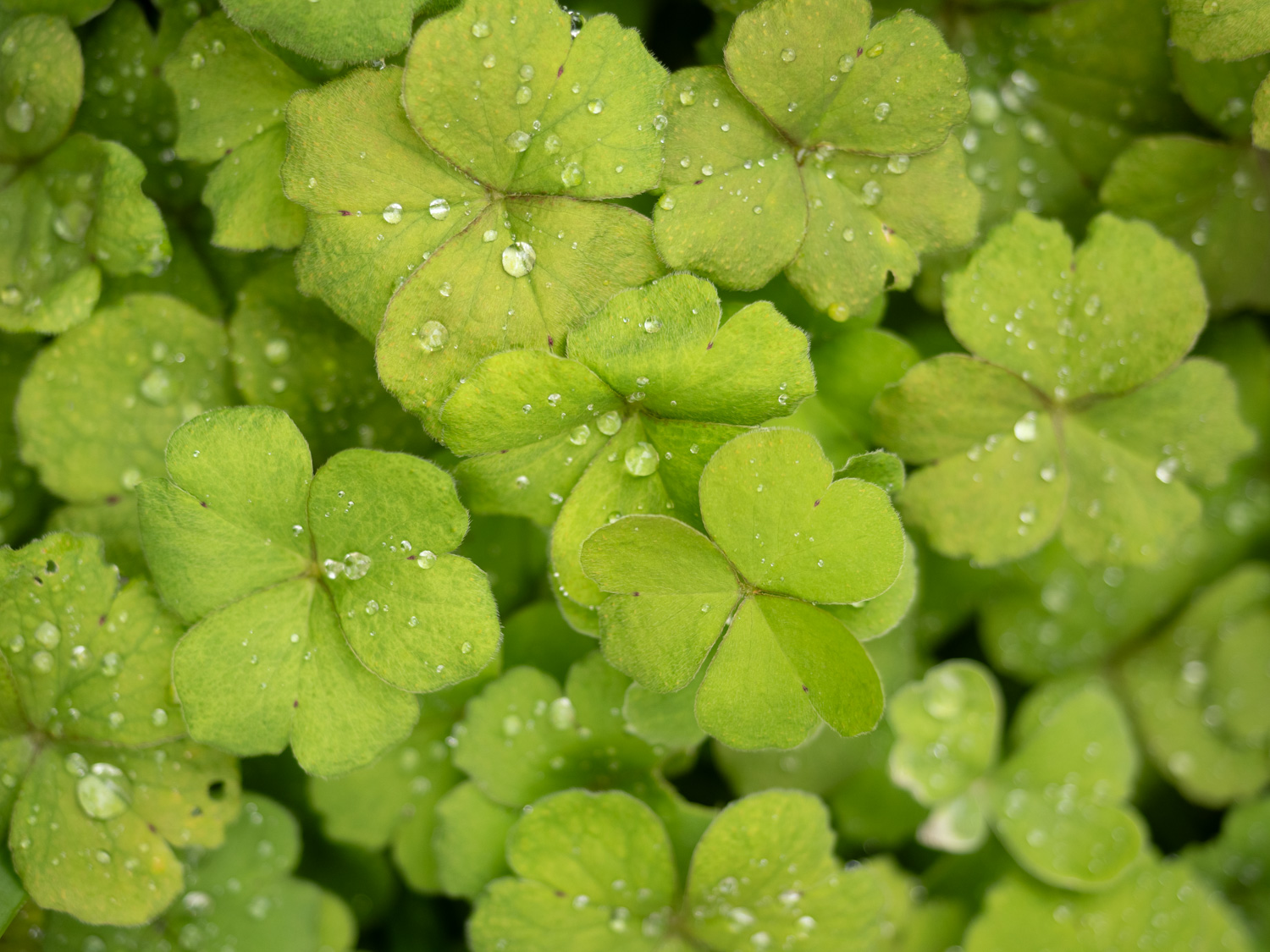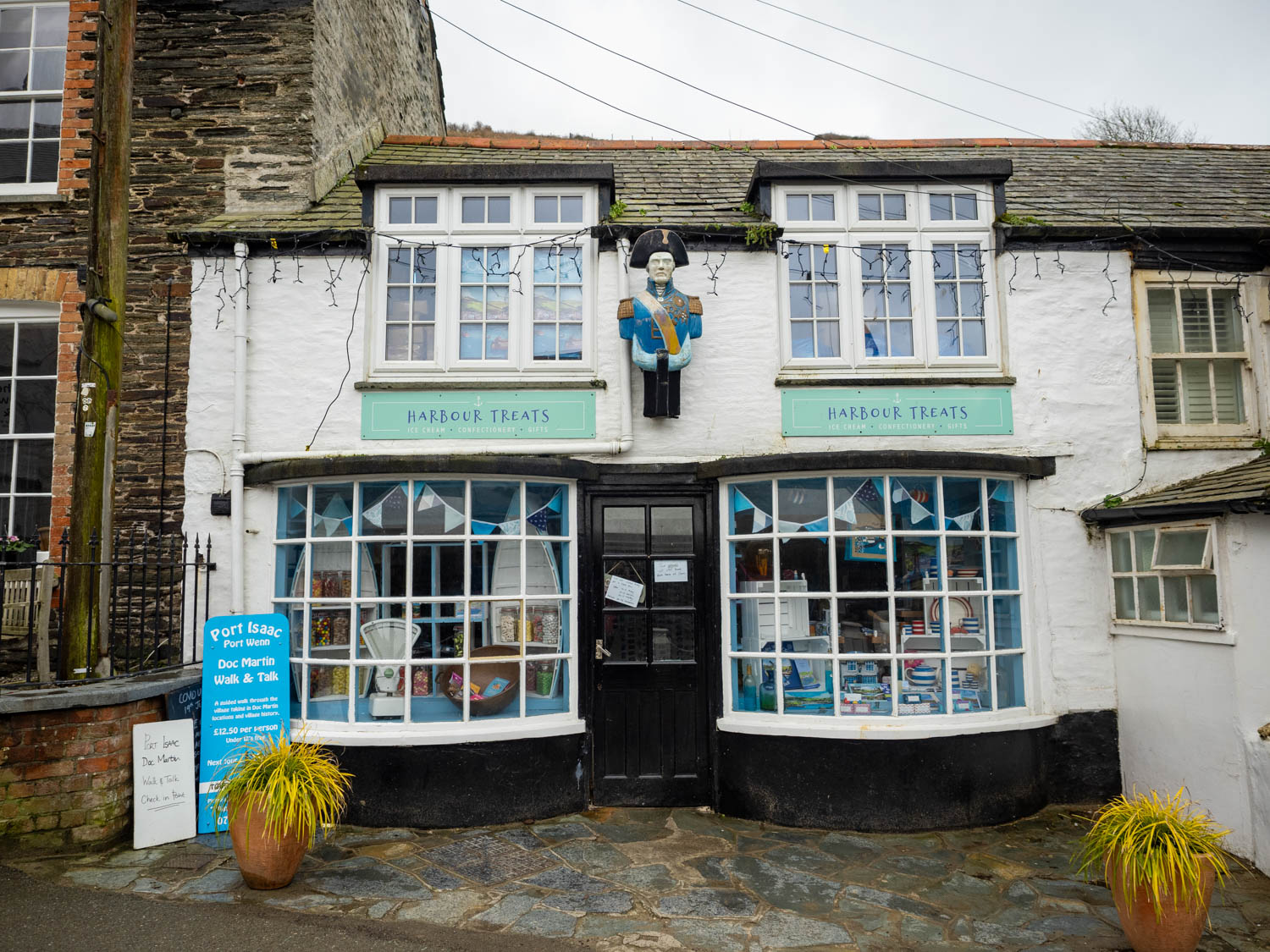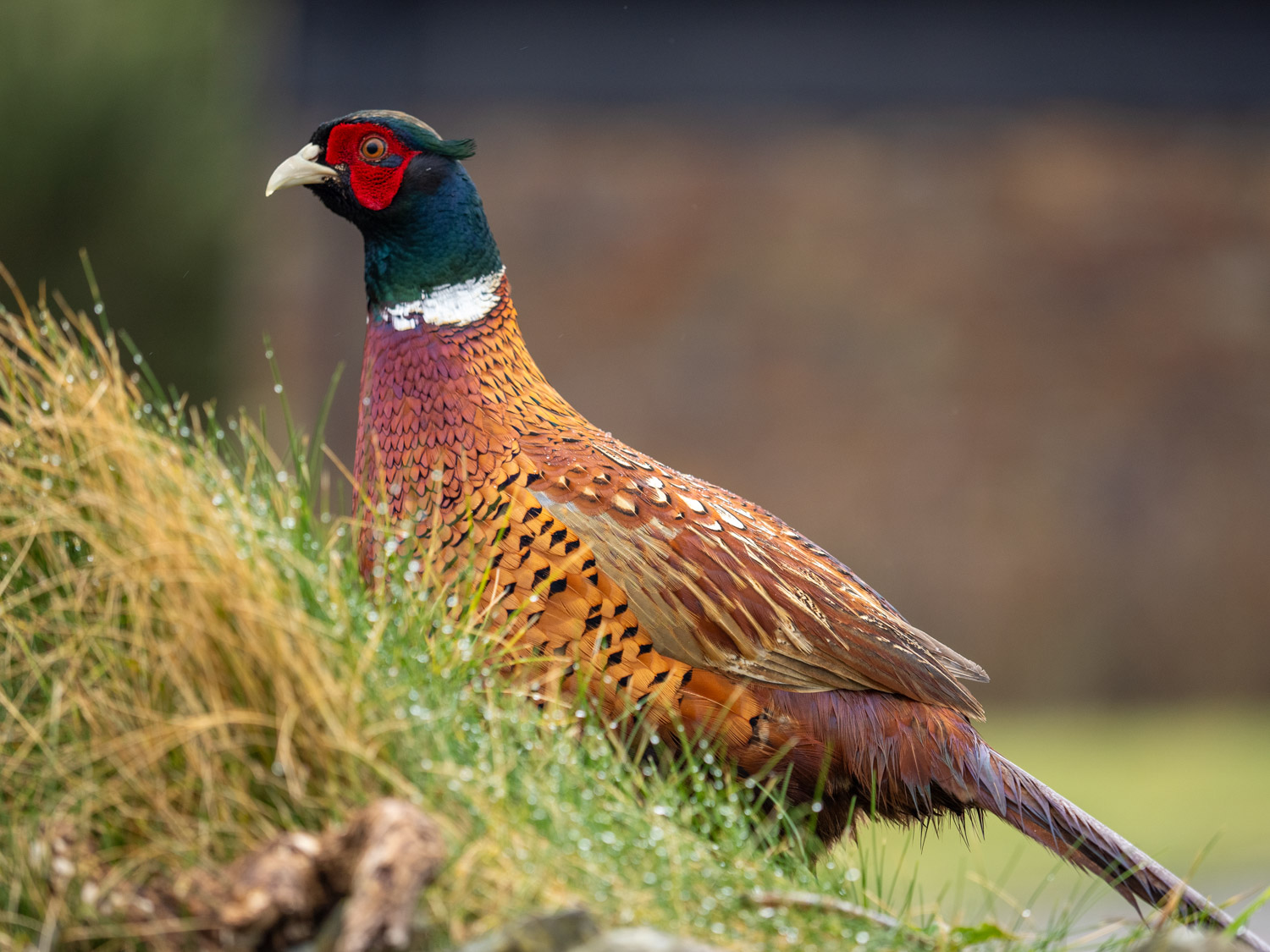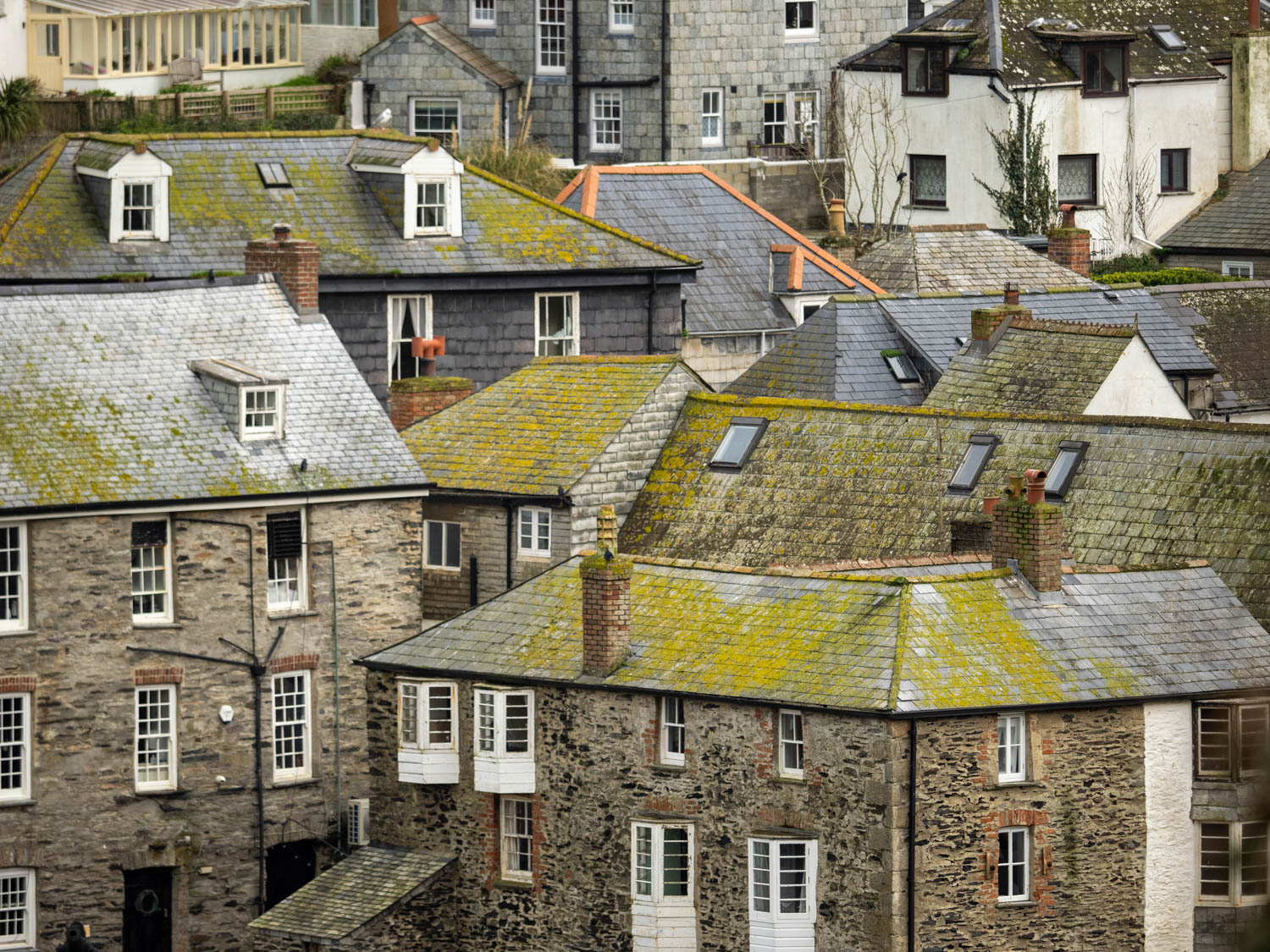 Travel and landscape photographer from Australia who is far more comfortable in a pair of flippers than heels! Having worked for publications such as Lonely Planet, Wanderlust and the Sunday Times, Lisa founded The Wandering Lens to share destination guides to the worlds most photogenic places and outdoor experiences.