NYT stealth-edits major Snowden 'misstatement'
Journalist Michael Crowley falsely claimed former NSA contractor Edward Snowden gave his documents to Wikileaks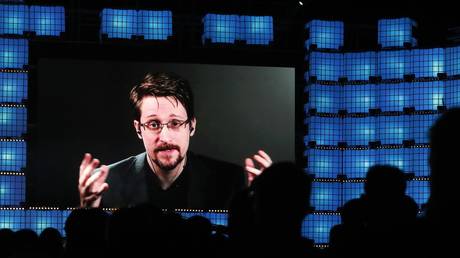 15 Apr, 2023 00:26
HomeWorld News
NYT stealth-edits major Snowden 'misstatement'
Two false claims about NSA leaker Edward Snowden escaped fact-checking until Glenn Greenwald exposed them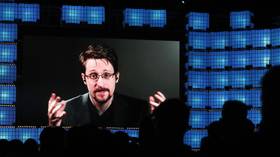 The New York Times has stealth-edited a story that used the recent Pentagon leaks to smear former NSA contractor Edward Snowden as an irresponsible whistleblower, based on two falsehoods. The text was quietly changed on Friday, after Glenn Greenwald – one of the journalists Snowden actually entrusted with his classified documents – posted a series of tweets exposing its falsehoods.
In his article, titled "Once shocking, US spying on its allies draws a global shrug," the Times' diplomatic correspondent Michael Crowley claimed Snowden "handed [classified documents] off to the website Wikileaks for publication in what he called a public service to expose government overreach." Later in the article, he wrote that the revelation the NSA was spying on former German chancellor Angela Merkel came from the Snowden documents.
Neither statement is true, as Greenwald pointed out, marveling that both falsehoods had endured multiple layers of editorial vetting, presumably some fact-checking, and several hours of publication.
At least two editors involved with the reporting and publication of the original Snowden leaks actually responded to Crowley to inform him that the whistleblower gave his evidence to journalists at the Washington Post and the Guardian, which vetted them according to editorial procedure.
Greenwald also pointed out that the story about the NSA eavesdropping on Merkel did not come from the Snowden documents, though the 2014 Danish intelligence investigation that eventually uncovered it was inspired by the information those documents had revealed.
Shortly after Greenwald exposed the sloppy reporting by Crowley and the Times, the article was altered to read that Snowden had "provided [classified documents] to journalists in what he called a public service to expose government overreach."
The outlet also clarified that the Merkel revelation happened "two years after Mr. Snowden's leaks." There was no note revealing that the original had been wrong or that a correction had been printed.
When Greenwald pointed out the stealth-edit in a tweet on Friday, the Times edited the story again, adding a note at the end of the article that acknowledged "an earlier version of this article misstated the recipient of intelligence documents provided by the former NSA contractor Edward Snowden. He gave them to journalists, not to the website WikiLeaks." The paper didn't comment on the other stealth-edit, regarding Merkel.