Nord Stream to restart on schedule – Reuters
Natural gas flow to Germany will resume on Thursday after maintenance is completed, sources told the agency Russia will resume natural gas deliveries via the Nord Stream 1 pipeline as scheduled, once annual maintenance work is completed on Thursday, Reuters has reported, citing its sources.The infrastructure, a key transporter of gas to Germany, was shut down for maintenance last week, with many in the West fearing that the flow would not be resumed. Earlier on Tuesday, the Wall Street Journal reported that the European Commission did not expect the pipeline to restart on the target date of July 21.Both stories are based on anonymous sources.Last month, Gazprom reduced gas flow by 60%, blaming Canada's failure to return a turbine following repairs. The equipment has since been reported to be on the way to Russia. READ MORE: Germany reacts to Gazprom's force majeure gas cutoff claim According to Reuters, gas flow will resume at the level seen before the shutdown, at less than full capacity of some 160 million cubic metres (mcm) per day.Moscow has repeatedly said it remains a reliable supplier of natural gas and will stick to its contractual obligations to customers.For more stories on economy & finance visit RT's business section You can share this story on social media: Follow RT on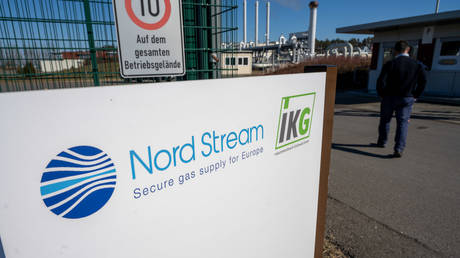 Natural gas flow to Germany will resume on Thursday after maintenance is completed, sources told the agency
Russia will resume natural gas deliveries via the Nord Stream 1 pipeline as scheduled, once annual maintenance work is completed on Thursday, Reuters has reported, citing its sources.
The infrastructure, a key transporter of gas to Germany, was shut down for maintenance last week, with many in the West fearing that the flow would not be resumed. Earlier on Tuesday, the Wall Street Journal reported that the European Commission did not expect the pipeline to restart on the target date of July 21.
Both stories are based on anonymous sources.
Last month, Gazprom reduced gas flow by 60%, blaming Canada's failure to return a turbine following repairs. The equipment has since been reported to be on the way to Russia.
According to Reuters, gas flow will resume at the level seen before the shutdown, at less than full capacity of some 160 million cubic metres (mcm) per day.
Moscow has repeatedly said it remains a reliable supplier of natural gas and will stick to its contractual obligations to customers.
For more stories on economy & finance visit RT's business section
You can share this story on social media: