Noel Gallagher confirms there won't be Oasis reunion tour next year
Noel Gallagher has declared there will not be an Oasis reunion tour next year despite a new album on the way from the band. Fans' hopes had been building brothers Noel, 55, and Liam, 50, would reform, but the older Gallagher sibling has squashed talk they will get back together to mark the 30th anniversary of their debut album 'Definitely Maybe', released on 29 August 1994. But promising there would be a special release of the record coming out, which will feature a host of previously lost songs from the recording sessions, he told Italian newspaper Corriere Della Sera: "In the Sony archives we've found tapes dating to those sessions. "We thought they were lost, but they were mislabelled. They are wonderful versions of those songs, some acoustic versions. "There won't be a tour – we won't come back to play them together." The new tracks being added to the re-release will include acoustic versions of classics such as 'Live Forever', 'Slide Away' and 'Supersonic'. Noel added about he knew he was onto a hit when he played 'Live Forever' to Oasis bandmates Bonehead: "We were nobody. I was in a flat in Manchester on a Tuesday afternoon. I took it to rehearsal and Bonehead said, 'You didn't write that.' "I knew it'd be a classic." Noel recently said Liam had only to "get his people to call my people" about getting Oasis back together, with Liam saying: "It's happening."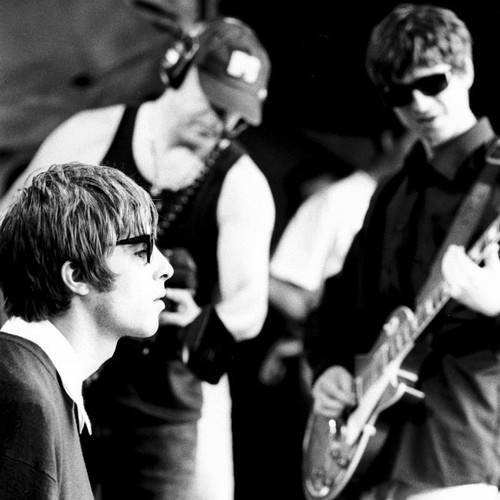 Noel Gallagher has declared there will not be an Oasis reunion tour next year despite a new album on the way from the band.
Fans' hopes had been building brothers Noel, 55, and Liam, 50, would reform, but the older Gallagher sibling has squashed talk they will get back together to mark the 30th anniversary of their debut album 'Definitely Maybe', released on 29 August 1994.
But promising there would be a special release of the record coming out, which will feature a host of previously lost songs from the recording sessions, he told Italian newspaper Corriere Della Sera: "In the Sony archives we've found tapes dating to those sessions.
"We thought they were lost, but they were mislabelled. They are wonderful versions of those songs, some acoustic versions.
"There won't be a tour – we won't come back to play them together."
The new tracks being added to the re-release will include acoustic versions of classics such as 'Live Forever', 'Slide Away' and 'Supersonic'.
Noel added about he knew he was onto a hit when he played 'Live Forever' to Oasis bandmates Bonehead: "We were nobody. I was in a flat in Manchester on a Tuesday afternoon. I took it to rehearsal and Bonehead said, 'You didn't write that.'
"I knew it'd be a classic."
Noel recently said Liam had only to "get his people to call my people" about getting Oasis back together, with Liam saying: "It's happening."