No shock to economy expected from new sanctions – Bank of Russia
Russian banks were prepared for the recent expansion of Western sanctions, Central Bank governor Elvira Nabiullina says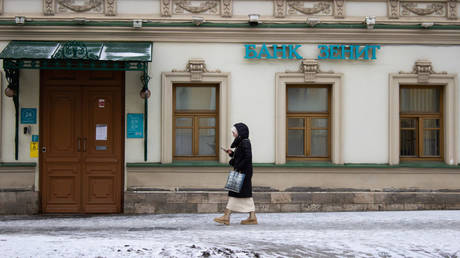 No shock to economy expected from new sanctions – Bank of Russia
The blacklisting of 14 additional Russian banks by the West poses no systemic risks, as lenders were already prepared, the regulator says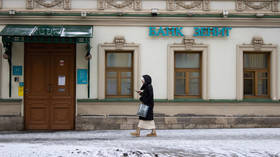 The latest Western sanctions against Russian banks will not cause a shock to the country's banking system, the head of the Bank of Russia, Elvira Nabiullina, said on Thursday at the regulator's annual meeting with commercial lenders.
According to Nabiullina, the banks that fell under restrictions earlier have largely adjusted, while other banks had time to prepare for their potential blacklisting by reducing assets that can be blocked by sanctions. They also automatically became eligible for the Bank of Russia support measures that have been created for such situations throughout the previous year.
"The recent addition of new banks to the sanctions list is no longer perceived as a shocking event and does not create systemic risks compared to banks that were previously hit by sanctions," Nabiullina said, adding that "the acute phase of the crisis has passed."
She noted, however, that sanctions continue to impact the dynamics of the banking sector and the economy to a certain degree, and the regulator therefore "will continue to take measures that will minimize this impact." She didn't specify the measures in question.

The US, the EU, and the UK have imposed sweeping new sanctions against 14 more Russian banks for the anniversary of the start of Moscow's military operation in Ukraine last week. This brought the total number of Russian banks blacklisted by the West to 31, including the country's largest lender, Sber. The aim of these restrictions is largely to cut them off from international financial operations and freeze their assets, where possible. The US Treasury announced last week that over 80% of Russia's banking sector in asset value is now subject to Western restrictions.