'No real timeline': Bontempelli not in a contract rush
Normal text sizeLarger text sizeVery large text sizeWestern Bulldogs skipper Marcus Bontempelli says there is no timeline on settling on a new contract with his club, but talks are positive.One of the biggest stars in the game, Bontempelli will be out of contract at season's end as an unrestricted free agent.Marcus Bontempelli will be a free agent at season's end.Credit:Getty ImagesBulldogs chief executive Ameet Bains said in April that the club was less inclined to do long-term deals for players when discussing Bontempelli's contract situation.Bontempelli told reporters on Tuesday morning he was comfortable with where discussions were at."The dialogue's been really good between my manager and the club," Bontempelli said."There's no real timeline probably on it but as I sort of see it and and I think as the club sees it things are progressing pretty well, a lot can change in time."Hopefully sooner rather than later but these things take time, it is different for everyone but I think the good thing is they're progressing well."In April, Bains told SEN: "We've been less inclined to go really, really long with our deals for both the sake of the club and the player as well.Advertisement"As long as there's the right sort of reference points or trigger points to come back and talk about the contractual position, it doesn't necessarily require a long deal in one hit, it can be done along the way."Asked if the length of the contract was a detail still being worked out, Bontempelli responded: "There's probably a couple things that are part of it, obviously the dialogue has been good, the discussions are open and it's just sort of working through it in the right time."I think the most important thing is that the chats are good and they're going well."Bontempelli also said No.1 draft pick Jamarra Ugle-Hagan, like any athlete, probably wanted to be ahead of where he is, having yet to debut after seven rounds. The forward has shown promising goalkicking form in the VFL but more experienced forward-ruck Josh Schache was picked ahead of him last round."I check in with him pretty regularly because it is tough being the No.1 draft pick and coming in with plenty of attention," the skipper said. "I am sure he wanted to come in, play straight away and have an impact but sometimes your footy career is non-linear ... continue to persevere."I think that's been most of my sort of advice. Continue to enjoy the journey and being part of the footy club, which he does, and let the processes play out as they may."He's hungry to succeed and came in with a .... bit of a rush and want to display and influence early. Sometimes it doesn't always go to plan ... they're good lessons to learn early in your career because they do help you as your progress, going through those challenging [times]."Real FootyKeep up to date with the best AFL coverage in the country. Sign up here to our Real Footy newsletter delivered to your inbox on Mondays and Fridays.Anthony is a sports reporter at The Age.Most Viewed in Sport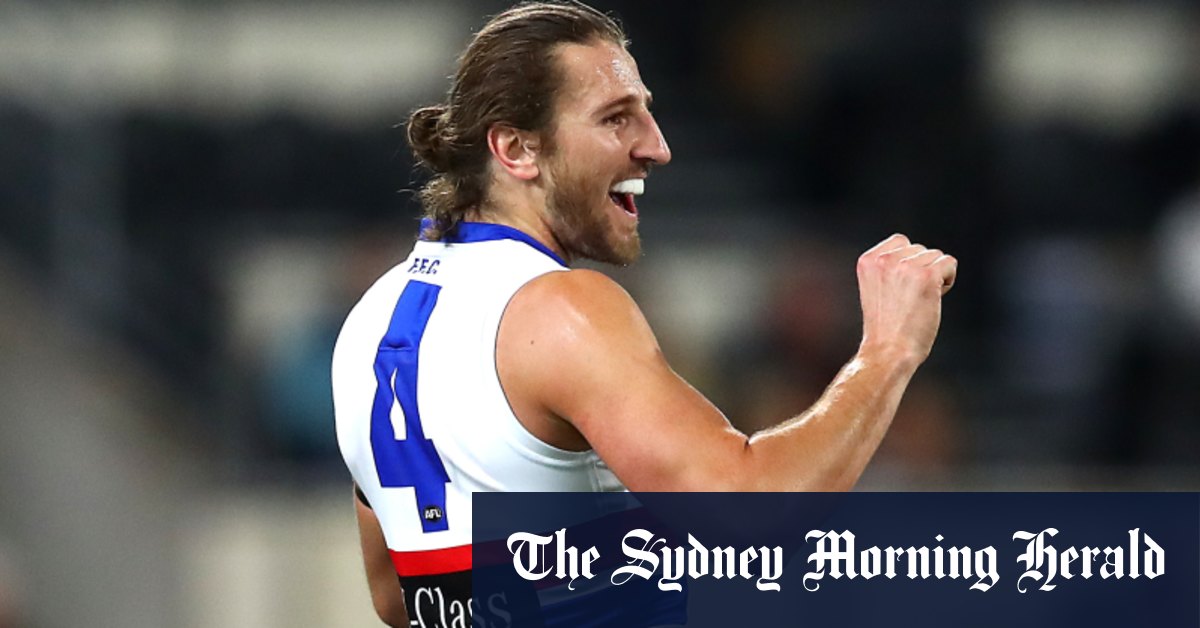 Western Bulldogs skipper Marcus Bontempelli says there is no timeline on settling on a new contract with his club, but talks are positive.
One of the biggest stars in the game, Bontempelli will be out of contract at season's end as an unrestricted free agent.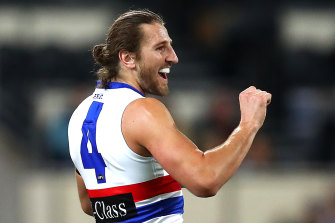 Bulldogs chief executive Ameet Bains said in April that the club was less inclined to do long-term deals for players when discussing Bontempelli's contract situation.
Bontempelli told reporters on Tuesday morning he was comfortable with where discussions were at.
"The dialogue's been really good between my manager and the club," Bontempelli said.
"There's no real timeline probably on it but as I sort of see it and and I think as the club sees it things are progressing pretty well, a lot can change in time.
"Hopefully sooner rather than later but these things take time, it is different for everyone but I think the good thing is they're progressing well."
In April, Bains told SEN: "We've been less inclined to go really, really long with our deals for both the sake of the club and the player as well.
"As long as there's the right sort of reference points or trigger points to come back and talk about the contractual position, it doesn't necessarily require a long deal in one hit, it can be done along the way."
Asked if the length of the contract was a detail still being worked out, Bontempelli responded: "There's probably a couple things that are part of it, obviously the dialogue has been good, the discussions are open and it's just sort of working through it in the right time.
"I think the most important thing is that the chats are good and they're going well."
Bontempelli also said No.1 draft pick Jamarra Ugle-Hagan, like any athlete, probably wanted to be ahead of where he is, having yet to debut after seven rounds. The forward has shown promising goalkicking form in the VFL but more experienced forward-ruck Josh Schache was picked ahead of him last round.
"I check in with him pretty regularly because it is tough being the No.1 draft pick and coming in with plenty of attention," the skipper said. "I am sure he wanted to come in, play straight away and have an impact but sometimes your footy career is non-linear ... continue to persevere.
"I think that's been most of my sort of advice. Continue to enjoy the journey and being part of the footy club, which he does, and let the processes play out as they may.
"He's hungry to succeed and came in with a .... bit of a rush and want to display and influence early. Sometimes it doesn't always go to plan ... they're good lessons to learn early in your career because they do help you as your progress, going through those challenging [times]."