NATO to focus on 'undersea cables and pipelines'
Just days after Seymour Hersh's Nord Stream expose, NATO announced a new "cell" tasked with protecting undersea infrastructure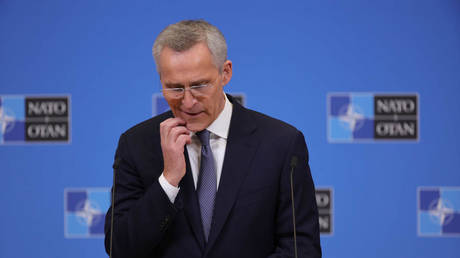 NATO to focus on 'undersea cables and pipelines'
Stoltenberg vows to "prevent and counter threats" after Nord Stream expose blames US and Norway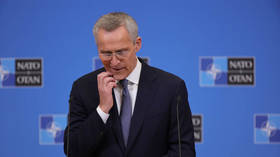 NATO will set up a new coordinating body to address threats to undersea infrastructure, Secretary-General Jens Stoltenberg said on Monday. His announcement comes just days after legendary investigative reporter Seymour Hersh said the US and Norway were behind the September explosions on the Nord Stream pipelines under the Baltic Sea.
"Protection of critical undersea infrastructure will also be high on our agenda," Stoltenberg told reporters in Brussels, following the meeting of NATO defense ministers. The US-led bloc "has been working on this for many years," Stoltenberg added, "and we are now taking it to the next level."
A new "coordination cell" will be established at NATO Headquarters to "map our vulnerabilities, and engage with industry," which will "support our efforts to prevent and counter threats to critical infrastructure, including undersea cables and pipelines," according to Stoltenberg. He said further measures will be decided at the NATO summit in Vilnius, Lithuania in July.
Hersh's story from last Wednesday. Neither did any of the reporters NATO spokeswoman Oana Lungescu called on.
The Pulitzer Prize-winning investigative journalist had accused the US of ordering the destruction of the pipelines running from Russia to Germany and Norway of helping to carry out the bombing.
"utterly false and complete fiction." Russian Foreign Minister Sergey Lavrov pointed to the words of US Under Secretary of State Victoria Nuland to say that Americans were "basically admitting" the pipeline blasts were their doing. Meanwhile, Beijing said that Washington owed the world an explanation.
"If Hersh is telling the truth, what he revealed is clearly unacceptable and must be answered for," Chinese Foreign Ministry spokeswoman Mao Ning said on Friday.
"opportunity" for Europe to cut ties with Moscow.