NATO head issues warning to China
NATO Secretary General Jens Stoltenberg claimed China is preparing to boost support for Russia, prompting a vocal denial from Beijing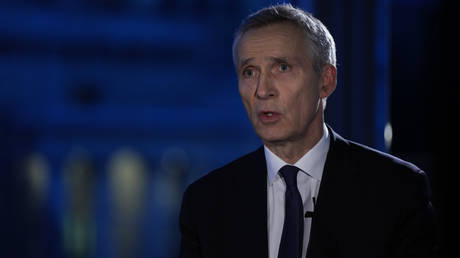 23 Feb, 2023 03:10
HomeWorld News
NATO head issues warning to China
Western officials have alleged that Beijing plans to help resupply the Russian military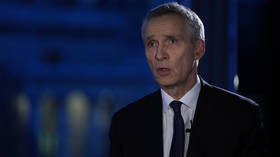 NATO Secretary General Jens Stoltenberg has claimed that China is preparing to step up its support for Russia, saying the People's Republic may seek to back Moscow's efforts in Ukraine. Beijing rejected the charge, calling it "groundless speculation."
interview on Wednesday, Stoltenberg was asked whether the US-led military bloc had seen any indication that China might provide weapons or other assistance to Russia.
"We have seen some signs that they may be planning for that, and of course NATO allies, the United States, have been warning against it because this is something that should not happen," he said, insisting Beijing must not take any role in the conflict in Ukraine.
The NATO chief went on to argue that the alliance is "no party" to the hostilities, even while stressing that it would support Kiev for "as long as it takes" in order to "ensure that Ukraine prevails."
China was quick to respond to Stoltenberg's comments, with Foreign Ministry spokesman Wang Wenbin stating that his country "stands on the side of peace" in regard to Ukraine, while accusing the NATO head of "smears" and "groundless speculation."
"It is a known fact that NATO countries, including the US, are the biggest source of weaponry for the battlefield in Ukraine, yet they keep claiming that China may be supplying weapons to Russia," Wang told reporters during a Wednesday press briefing. "This is a familiar trick used and exposed soon after the Ukraine crisis broke out."
"regional defensive alliance," it has frequently "ignored others' security concerns" and "constantly sought to reach beyond its traditional defense zone."
"serious problem." An unnamed European official reached by the AP claimed to have "unambiguous" intelligence showing that Beijing is considering supplying weapons, but said it is unclear whether any decision had been made. To date, officials have provided no evidence to support the allegations.
Beijing has refused to condemn Moscow's military action in Ukraine and continues to keep good ties with the Russian Federation. Last week, Chinese State Councilor Wang Yi announced that the People's Republic was working on a peace proposal to end the conflict, but the details of the plan have yet to be revealed. While Wang visited the Russian capital for a meeting with President Vladimir Putin on Wednesday, the proposal was not discussed, according to Foreign Ministry spokeswoman Maria Zakharova.