NATO blasted for comparing Ukraine conflict to Star Wars and Harry Potter
NATO under fire for comparing the Ukraine conflict to pop fiction sagas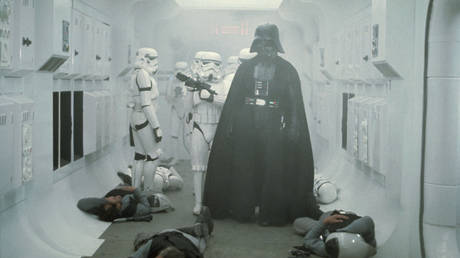 NATO blasted for comparing Ukraine conflict to Star Wars and Harry Potter
A Twitter thread likening warfare to the cult classics has backfired spectacularly for the US-led military bloc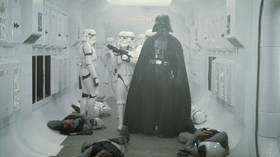 NATO produced a bizarre Twitter thread, likening the ongoing hostilities between Ukraine and Russia to pop fiction sagas like Harry Potter and Star Wars, on Thursday.
The thread, posted on the official Twitter account of the military bloc, highlighted an interview with a Ukrainian soldier that was released a week ago. The tweets included quotes from the article, accompanied by an assortment of wartime photos, including the ill-fated quote by the soldier.
"We are Harry Potter and William Wallace, the Na'vi and Han Solo. We're escaping from Shawshank and blowing up the Death Star. We are fighting with the Harkonnens and challenging Thanos," the servicemen said.
The bizarre reference, and the thread as a whole, promptly went viral, with social media users flocking to NATO's feed to share their opinions on the article. All in all, reactions appeared to be overwhelmingly negative, with critics condemning the bad taste of such references.
Political and cultural commentator Ian Miles Cheong, for instance, wrote that "Russia should win for this tweet alone." Another user said he thought the US-led bloc was a "serious organization," apparently implying that the thread proves otherwise.
Some slammed the references as of extremely poor taste, given the vast scale of the ongoing hostilities and accused the alliance of generally romanticizing war. Others perceived the thread as an attempt to better connect with younger audiences, stating that it had clearly fallen flat.