NASA names moon mission crew
Three Americans and a Canadian will be part of the diverse crew of Artemis II, aiming to orbit the moon for the first time in over 50 years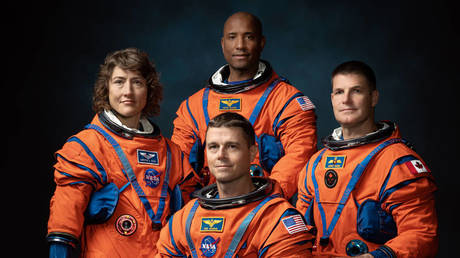 NASA names moon mission crew
Three Americans and a Canadian will eventually embark on a trip to lunar orbit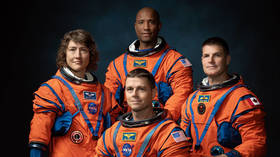 The US space agency announced on Monday the names of the four astronauts that will crew the Artemis II mission. While the ten-day trip around the moon and back is tentatively scheduled for late 2024, the announcement came shortly after the White House unveiled its proposed NASA budget.
crew will consist of commander Reid Wiseman, pilot Victor Glover, mission specialist Christina Koch – all three from NASA – and Canadian Space Agency (CSA) astronaut Jeremy Hansen, also a mission specialist.
"Among the crew are the first woman, first person of color, and first Canadian on a lunar mission, and all four astronauts will represent the best of humanity as they explore for the benefit of all," said Vanessa Wyche, director of NASA's Johnson Space Center in Houston, Texas.
"not only a defining chapter of our history in space, but also a testament to the friendship and close partnership between our two nations."
The Artemis program was conceived during the Trump presidency as a sequel to the 1960s Apollo moon shot, and named after the Greek god's female twin. Its original goal to put US boots on lunar soil by 2025 has slipped, due to lack of funding from Congress and a change in the White House. The Biden administration changed its focus on diversity and inclusion, but pressed ahead, citing a challenge from China.
"venture around the moon," as NASA described it.