Musk's human brain experiments rejected by US regulator – media
The FDA is concerned about Neuralink's battery and potential brain tissue damage, current and former employees told Reuters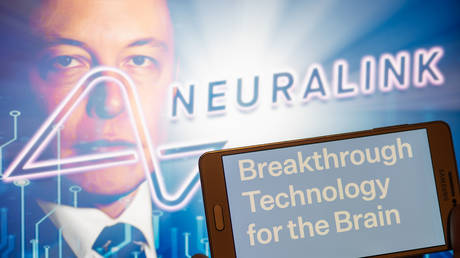 Musk's human brain experiments rejected by US regulator – media
The Food and Drug Administration is reportedly concerned about Neuralink's battery and potential brain tissue damage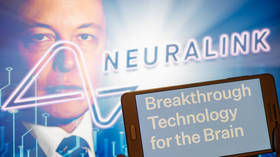 The US Food and Drug Administration has rejected clinical trials of billionaire Elon Musk's Neuralink brain implant, seven current and former employees told Reuters on Thursday. The regulator cited multiple safety concerns the company must address before human testing can begin – a milestone they had hoped to reach this month.
The FDA cited dozens of "deficiencies" barring the way to human trials when it rejected Neuralink last year, the employees explained. Dozens of pigs have already been pressed into experimental service in order to address the agency's concern that the tiny threads that interface with the wearer's brain could migrate, altering brain and implant functionality, causing inflammation, rupturing blood vessels and otherwise damaging the fragile tissue, employees said.
The FDA is also reportedly concerned about whether Neuralink can be removed without causing damage – an issue the employees claimed has not been adequately addressed, despite the company's assurances.
Just like the lithium-ion batteries that power Musk's Tesla electric vehicles, which burn for hours at 3,000 degrees Fahrenheit if hit the wrong way, Neuralink's lithium batteries could cause brain damage if they so much as overheat, experts told Reuters. The FDA wants Neuralink to prove with animal studies that the remotely-chargeable battery is "very unlikely" to fail.
Displeased with the regulatory red-light, Musk has reportedly rushed the animal experiments in an attempt to address the FDA's safety concerns. As a result, the Department of Agriculture is looking into potential violations of the Animal Welfare Act after alarms have been raised about the treatment of the animals. Meanwhile, the Department of Transportation is investigating whether Neuralink correctly followed safety procedures when disposing of chips removed from animal brains.
The Tesla tycoon has previously boasted that Neuralink is so safe he'd implant it in his own children, claimed it would restore total mobility to the paralyzed, and bragged that users would eventually "be able to save and replay memories."
However, Neuralink's Vice President of engineering Dongjin Seo told a conference last month that its "primary short-term goal" was merely to help paralyzed patients use computerized text to communicate. Anything else, he said, was "long-term."
Despite the company's recent projection of March 7, 2023 as the day the FDA would approve human trials, employees told Reuters there were no regulatory approvals looming on the horizon.