Mexican cartel 'apologizes' for deaths of 2 Americans
A faction of the Gulf Cartel in Matamoros turned over five of their members to the police after two of their four American hostages died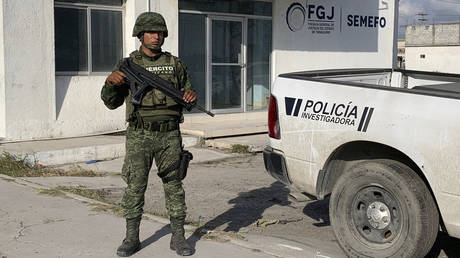 Mexican cartel 'apologizes' for deaths of 2 Americans
Five bound men were left for the Tamaulipas police, along with a note disavowing their actions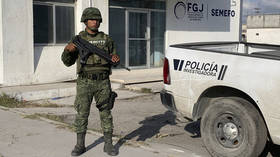 A faction of the drug-trafficking Gulf Cartel on Thursday apologized for what they called a rogue operation, which resulted in the deaths of one Mexican and two US citizens near the city of Matamoros. Mexican police found five handcuffed men in a vehicle, along with a note explaining the situation.
"We have decided to turn over those who were directly involved and responsible in the events, who at all times acted under their own decision-making and lack of discipline," said the note, provided to media by a police source in the Mexican state of Tamaulipas. The five men went against the cartel's rules, which included "respecting the life and well-being of the innocent," it added.
Four Americans who traveled to Matamoros last Friday were taken captive by the cartel, after a firefight that killed a local woman. They were identified as Latavia McGee, Zindell Brown, Eric Williams, and Shaeed Woodard. Another woman, Cheryl Orange, was denied entry because she did not have the proper documents, according to local media reports.
"tummy tuck" cosmetic surgery procedure. The Daily Mail reported on Thursday that Brown, McGee, Williams and Woodard all had a history of drug charges.
"barefoot and covered in dirt," while Williams had a gunshot wound in the left leg. Brown and Woodard had been killed. Their remains were sent back to the US on Wednesday.
"Jose N."