Lola Lennox set for Teenage Cancer Trust gig
Lola Lennox has been added to the line-up for the Teenage Cancer Trust at The Royal Albert Hall concert series. The 32-year-old pop star - who is the daughter of former Eurythmics singer Annie Lennox and Israeli film producer Uri Fruchtmann - will play the fundraising show on March 26, as part of A Special Gala Evening of Music with The Who legend and patron Roger Daltrey and Friends of Teenage Cancer Trust. Former The Verve frontman Richard Ashcroft, and Kelly Jones from Stereophonics' new band Far From Saints, and special guest Joan Armatrading are also on the stacked bill. Lola said: "It's an incredible honour to be joining this special event to raise money for such an important cause. The work of Teenage Cancer Trust is so vital for young people impacted by cancer. I am in awe of the services they provide and I am so glad to be able to support their work in this way." Roger added: "Lola first came to my attention after I saw her on the Lockdown sessions doing a fabulous duet with her mother Annie Lennox, a singer I've always admired. Then just the other day after hearing 'Hourglass' from Lola's new EP, I knew we had to get her at the Royal Albert Hall for Teenage Cancer Trust. I am thrilled that she is able to join our incredible line-up for the week." Kasabian, Wet Leg, Courteeners, Jake Bugg and Underworld are also headlining their own nights for TCT. The charity shows made a triumphant return in 2022, post-COVID, with performances from The Who, Ed Sheeran, Liam Gallagher, YUNGBLUD, Madness and more. Head to www.teenagecancertrust.org/gigs to bag the remaining tickets. The TCT shows are: Monday 20 March - Underworld Tuesday 21 March - An Evening Of Comedy - featuring Alan Carr, Harry Hill, Russell Kane, Seann Walsh, Rosie Jones, Slim, Neil Delamere and Fatiha El-Ghorri Wednesday 22 March - Wet Leg Thursday 23 March - Jake Bugg Friday 24 March - Courteeners Saturday 25 March - Kasabian Sunday 26 March - A Special Gala Evening of Music with Roger Daltrey and Friends of Teenage Cancer Trust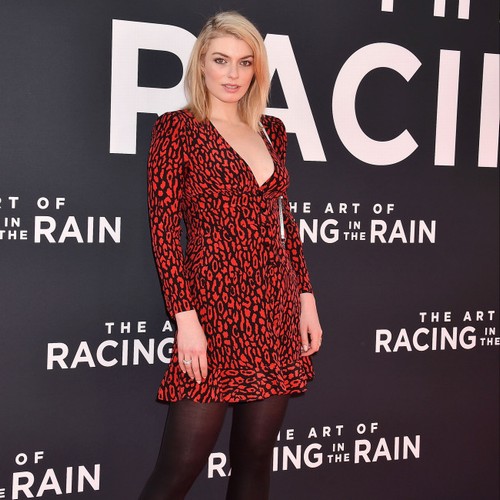 Lola Lennox has been added to the line-up for the Teenage Cancer Trust at The Royal Albert Hall concert series.
The 32-year-old pop star - who is the daughter of former Eurythmics singer Annie Lennox and Israeli film producer Uri Fruchtmann - will play the fundraising show on March 26, as part of A Special Gala Evening of Music with The Who legend and patron Roger Daltrey and Friends of Teenage Cancer Trust.
Former The Verve frontman Richard Ashcroft, and Kelly Jones from Stereophonics' new band Far From Saints, and special guest Joan Armatrading are also on the stacked bill.
Lola said: "It's an incredible honour to be joining this special event to raise money for such an important cause. The work of Teenage Cancer Trust is so vital for young people impacted by cancer. I am in awe of the services they provide and I am so glad to be able to support their work in this way."
Roger added: "Lola first came to my attention after I saw her on the Lockdown sessions doing a fabulous duet with her mother Annie Lennox, a singer I've always admired. Then just the other day after hearing 'Hourglass' from Lola's new EP, I knew we had to get her at the Royal Albert Hall for Teenage Cancer Trust. I am thrilled that she is able to join our incredible line-up for the week."
Kasabian, Wet Leg, Courteeners, Jake Bugg and Underworld are also headlining their own nights for TCT.
The charity shows made a triumphant return in 2022, post-COVID, with performances from The Who, Ed Sheeran, Liam Gallagher, YUNGBLUD, Madness and more.
Head to www.teenagecancertrust.org/gigs to bag the remaining tickets.
The TCT shows are:
Monday 20 March - Underworld
Tuesday 21 March - An Evening Of Comedy - featuring Alan Carr, Harry Hill, Russell Kane, Seann Walsh, Rosie Jones, Slim, Neil Delamere and Fatiha El-Ghorri
Wednesday 22 March - Wet Leg
Thursday 23 March - Jake Bugg
Friday 24 March - Courteeners
Saturday 25 March - Kasabian
Sunday 26 March - A Special Gala Evening of Music with Roger Daltrey and Friends of Teenage Cancer Trust