Leica Announces M11 Monochrom (Details & Images) THE Ultimate Camera for B&W Fans
Leica just announced the M11 Monochrom, their latest black-and-white-only camera, and Shutterbug had a chance to use one for several days well ahead of the launch. Based on the Leica M11—which we labeled "The Ultimate M" in our review last year—the Leica M11 Monochrom delivers resolution up to 60.4 megapixel and image quality that's beyond human imagination. The launch included the unveiling of the new Leica Summilux-M 50mm f/1.4 ASPH.This is a new product announcement and preview. We'll follow up with an in-depth review in a few weeks, after we've had a chance to explore the capabilities of the new Leica M11 Monochrom thoroughly. For background we encourage you to read the  Shutterbug M10 Monochrom review  and our review of the Leica M 11 mentioned above. Key Features • All Leica M11 features and functions • Monochrome BSI CMOS full-frame sensor with triple resolution technology: 60/36/18 megapixel • First BSI CMOS in a Leica • Base ISO 125, maximum ISO 200,000 and it really works • Internal memory 256 GB • Covert design—no red dot logo plus dark chrome finish • High quality aluminum top cover and scratch resistant black paint finish • Unscratchable Sapphire Glass LCD monitor cover • Fast connection to the Leica FOTOS App to accelerate the mobile workflow • Made in Germany, the legacy of most Leicas CommentaryThe Leica M11 Monochrom is fitted with a full-frame sensor that's revolutionary. The  brand new pixel design results in a completely new black and white sensor that was exclusively developed to unleash the full optical performance of Leica M lenses. This is the first ever BSI CMOS Monochrome sensor in a Leica camera. It's a native 60 Megapixel sensor that steps down to 36 and 18 megapixels. The base ISO of 125 is the lowest ever in an M Monochrom, and top ISO is 200,000. It's not just a number—it works. PricingLeica M11 Monochrom is priced at $9,195. Announced at the same time, the Leica Summilux-M 50 f/1.4 ASPH is $4,495 in black and $4,795 in silver. LEICA M11 Monochrom with 35mm f/1.4 Summilux ASPH, 1/250 sec at f/11, ISO 200. ©Jon Sienkiewicz In the FieldHere's a small gallery of images captured by the new Leica M11 Monochrom.  LEICA M11 Monochrom with 35mm f/1.4 Summilux ASPH, 1/250 sec at f/6.8, ISO 125. ©Jon Sienkiewicz LEICA M11 Monochrom with 35mm f/1.4 Summilux ASPH, 1/640 sec at f/11, ISO 125. ©Jon Sienkiewicz LEICA M11 Monochrom with 35mm f/1.4 Summilux ASPH, 1/100 sec at f/6.8, ISO 200. ©Jon Sienkiewicz LEICA M11 Monochrom with 35mm f/1.4 Summilux ASPH, 1/2500 sec at f/1.4, ISO 200,000. This is a 100% crop and yes, there's grain. But look how sharp the edges are at the unbelievable ISO of 200,000. Simply amazing. ©Jon Sienkiewicz —Jon Sienkiewicz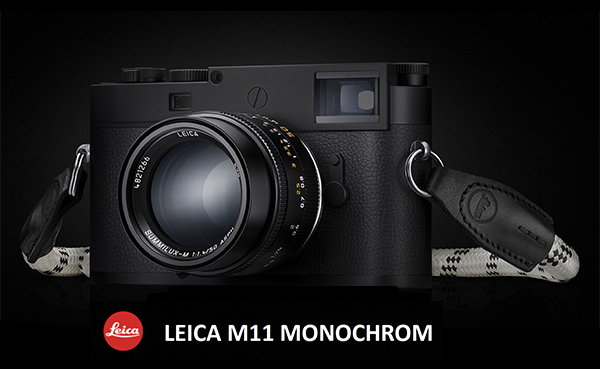 Leica just announced the M11 Monochrom, their latest black-and-white-only camera, and Shutterbug had a chance to use one for several days well ahead of the launch. Based on the Leica M11—which we labeled "The Ultimate M" in our review last year—the Leica M11 Monochrom delivers resolution up to 60.4 megapixel and image quality that's beyond human imagination. The launch included the unveiling of the new Leica Summilux-M 50mm f/1.4 ASPH.
This is a new product announcement and preview. We'll follow up with an in-depth review in a few weeks, after we've had a chance to explore the capabilities of the new Leica M11 Monochrom thoroughly. For background we encourage you to read the Shutterbug M10 Monochrom review and our review of the Leica M 11 mentioned above.
Key Features
• All Leica M11 features and functions
• Monochrome BSI CMOS full-frame sensor with triple resolution technology: 60/36/18 megapixel
• First BSI CMOS in a Leica
• Base ISO 125, maximum ISO 200,000 and it really works
• Internal memory 256 GB
• Covert design—no red dot logo plus dark chrome finish
• High quality aluminum top cover and scratch resistant black paint finish
• Unscratchable Sapphire Glass LCD monitor cover
• Fast connection to the Leica FOTOS App to accelerate the mobile workflow
• Made in Germany, the legacy of most Leicas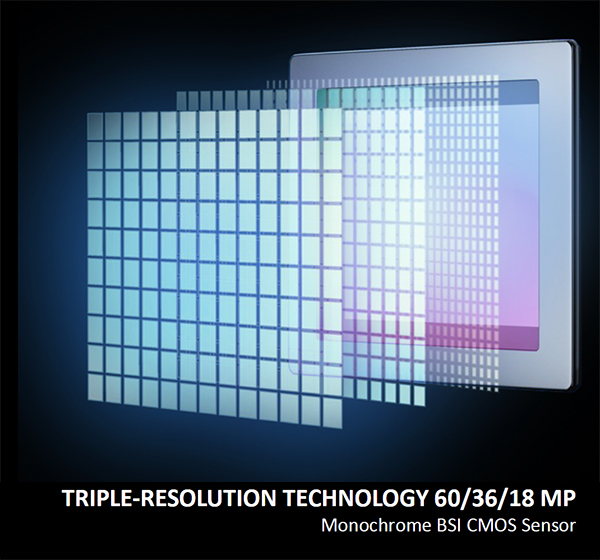 Commentary
The Leica M11 Monochrom is fitted with a full-frame sensor that's revolutionary. The brand new pixel design results in a completely new black and white sensor that was exclusively developed to unleash the full optical performance of Leica M lenses. This is the first ever BSI CMOS Monochrome sensor in a Leica camera. It's a native 60 Megapixel sensor that steps down to 36 and 18 megapixels. The base ISO of 125 is the lowest ever in an M Monochrom, and top ISO is 200,000. It's not just a number—it works.
Pricing
Leica M11 Monochrom is priced at $9,195.
Announced at the same time, the Leica Summilux-M 50 f/1.4 ASPH is $4,495 in black and $4,795 in silver.
LEICA M11 Monochrom with 35mm f/1.4 Summilux ASPH, 1/250 sec at f/11, ISO 200. ©Jon Sienkiewicz
In the Field
Here's a small gallery of images captured by the new Leica M11 Monochrom.
LEICA M11 Monochrom with 35mm f/1.4 Summilux ASPH, 1/250 sec at f/6.8, ISO 125. ©Jon Sienkiewicz
LEICA M11 Monochrom with 35mm f/1.4 Summilux ASPH, 1/640 sec at f/11, ISO 125. ©Jon Sienkiewicz
LEICA M11 Monochrom with 35mm f/1.4 Summilux ASPH, 1/100 sec at f/6.8, ISO 200. ©Jon Sienkiewicz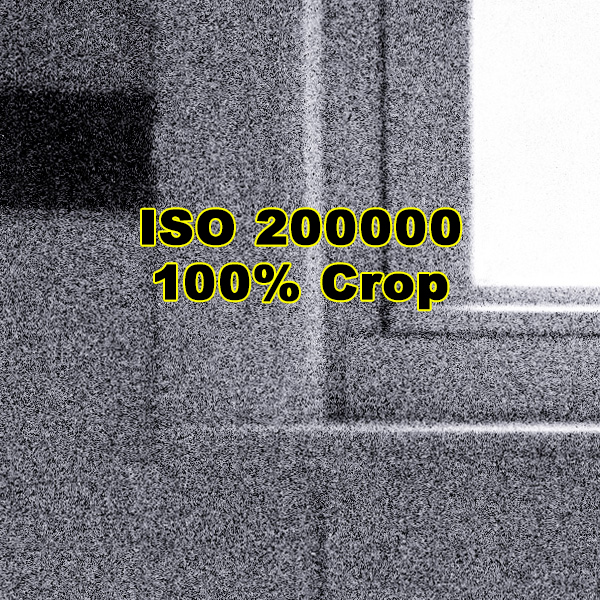 LEICA M11 Monochrom with 35mm f/1.4 Summilux ASPH, 1/2500 sec at f/1.4, ISO 200,000. This is a 100% crop and yes, there's grain. But look how sharp the edges are at the unbelievable ISO of 200,000. Simply amazing. ©Jon Sienkiewicz
—Jon Sienkiewicz