Lawmakers Probe If Collusion Between SVB and Its Biggest Customers Helped Fuel Collapse
Two Democrat lawmakers are probing if "mutual backscratching arrangements" between Silicon Valley Bank (SVB) and some of its biggest customers helped fuel its collapse early last month. Sen. Elizabeth Warren (D-MA) and Rep. Alexandria Ocasio-Cortez (D-NY) have requested responses from some of the largest depositors at the failed bank, to probe the nature of their relationship with the failed lender. Warren and Ocasio-Cortez sent letters on April 9 to the CEOs of 14 major depositors, including BlockFi, Roku, and Roblox, over their concerns between potential collusion with SVB and some of the largest venture capital firms that kept "massive, uninsured deposits" in it. SVB was once the bank of choice for venture capitalists, startups, and private equity firms because of its wide range of services, perks, high reputation, and willingness to provide flexible credit lines to its major clients. The 14 companies that the two lawmakers addressed included: Circle, BILL, BlockFi, Eiger, Ginkgo Bioworks Inc., iRhythm Technologies Inc., LendingClub Corp., Oncorus Inc., Payoneer Global Inc., Protagonist Therapeutics Inc., Roblox Corp., Rocket Lab USA Inc., Roku Inc., and Sangamo Therapeutics Inc. "We write to inquire about your company's decision to bank with and maintain large, uninsured deposits at Silicon Valley Bank (SVB). The primary cause of SVB's collapse was a failure by its top executives to protect against obvious risks." they wrote in their letter. "These management failures were compounded by a series of regulatory and supervisory failures by key regulatory officials. But since the bank's failure, we have learned about several additional factors that may have hastened its demise or created the systemic risks that ultimately forced bank regulators to guarantee billions of dollars of deposits and created a $20 billion loss to the Deposit Insurance Fund—the largest in history, " they said. Congress Pledges to Fix Flaws in American Banking System "Silicon Valley Bank's unusually cozy relationship with its clients increased the threat of contagion when the bank went under," Warren said in a press statement. "The American people deserve to know how these mutual backscratching arrangements developed, who benefitted from them, and what role they played in Silicon Valley Bank's failure." The failure of SVB was the second largest bank failure in U.S. history and caused panic throughout the global banking system, spurring Congress to work immediately to address the issues that could cause the collapse of industry. SVB largest customer base consisted of tech companies, bio-pharmaceutical firms, venture capital investors, and high net-worth individuals, who emptied out their deposits at a rapid pace as the tech sector boom started to cool. When bank executives announced they were trying to raise capital from investors after admitting the bank would take a $1.8 billion loss on long-term securities, which had tumbled due to higher interest rates, depositors immediately panicked. In one day, depositors pulled $42 billion from SVB, causing the largest bank run since the crisis in 2008. SVB Offered Startups, Investors Special Perks Rep. Alexandria Ocasio-Cortez (D-N.Y.) prepares to speak during a rally outside the U.S. Capitol in Washington, D.C., on Dec. 7, 2021. (Drew Angerer/Getty Images) Warren and Ocasio-Cortez have said they were interested in reports that SVB "coddled" with "white glove" treatment some of its largest venture capital investors and the executives of the tech startup firms that they backed. "Congress, bank regulators, and the public are owed an explanation for the bank's hyper-reliance on tech industry firms and investors, the extent to which this resulted in an abnormally high percentage of deposits that were not insured by FDIC [Federal Deposit Insurance Corporation], and the role that companies like yours might have played in precipitating the $42 billion single-day-run on SVB," Warren and Ocasio-Cortez wrote. The two Democrat lawmakers asked the companies to reveal how long they were invested in SVB and how much liquidity they had deposited. They also asked about the relationship between company executives and SVB, and whether the bank provided the company with perks like low-interest loans, or if these were also offered to executives or investors as well. The lawmakers cited a New York Times report that SVB, which was heavily invested in tech startups and venture funds, had given executives of those companies generous benefits not offered to other clients. SVB's business model included bending over backwards for venture capitalists, to address their "'special needs' … [and] [i]n return, of course, VCs would recommend Silicon Valley Bank to their startups." This included lower-interest-rate mortgages for tech startup founders whom other banks would not lend to, generous line of credit that allowed them to wire money to their startups faster, and sponsored industry ski trips, conf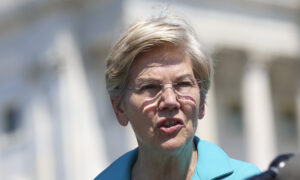 Two Democrat lawmakers are probing if "mutual backscratching arrangements" between Silicon Valley Bank (SVB) and some of its biggest customers helped fuel its collapse early last month.
Sen. Elizabeth Warren (D-MA) and Rep. Alexandria Ocasio-Cortez (D-NY) have requested responses from some of the largest depositors at the failed bank, to probe the nature of their relationship with the failed lender.
Warren and Ocasio-Cortez sent letters on April 9 to the CEOs of 14 major depositors, including BlockFi, Roku, and Roblox, over their concerns between potential collusion with SVB and some of the largest venture capital firms that kept "massive, uninsured deposits" in it.
SVB was once the bank of choice for venture capitalists, startups, and private equity firms because of its wide range of services, perks, high reputation, and willingness to provide flexible credit lines to its major clients.
The 14 companies that the two lawmakers addressed included: Circle, BILL, BlockFi, Eiger, Ginkgo Bioworks Inc., iRhythm Technologies Inc., LendingClub Corp., Oncorus Inc., Payoneer Global Inc., Protagonist Therapeutics Inc., Roblox Corp., Rocket Lab USA Inc., Roku Inc., and Sangamo Therapeutics Inc.
"We write to inquire about your company's decision to bank with and maintain large, uninsured deposits at Silicon Valley Bank (SVB). The primary cause of SVB's collapse was a failure by its top executives to protect against obvious risks." they wrote in their letter.
"These management failures were compounded by a series of regulatory and supervisory failures by key regulatory officials. But since the bank's failure, we have learned about several additional factors that may have hastened its demise or created the systemic risks that ultimately forced bank regulators to guarantee billions of dollars of deposits and created a $20 billion loss to the Deposit Insurance Fund—the largest in history, " they said.
Congress Pledges to Fix Flaws in American Banking System
"Silicon Valley Bank's unusually cozy relationship with its clients increased the threat of contagion when the bank went under," Warren said in a press statement.
"The American people deserve to know how these mutual backscratching arrangements developed, who benefitted from them, and what role they played in Silicon Valley Bank's failure."
The failure of SVB was the second largest bank failure in U.S. history and caused panic throughout the global banking system, spurring Congress to work immediately to address the issues that could cause the collapse of industry.
SVB largest customer base consisted of tech companies, bio-pharmaceutical firms, venture capital investors, and high net-worth individuals, who emptied out their deposits at a rapid pace as the tech sector boom started to cool.
When bank executives announced they were trying to raise capital from investors after admitting the bank would take a $1.8 billion loss on long-term securities, which had tumbled due to higher interest rates, depositors immediately panicked.
In one day, depositors pulled $42 billion from SVB, causing the largest bank run since the crisis in 2008.
SVB Offered Startups, Investors Special Perks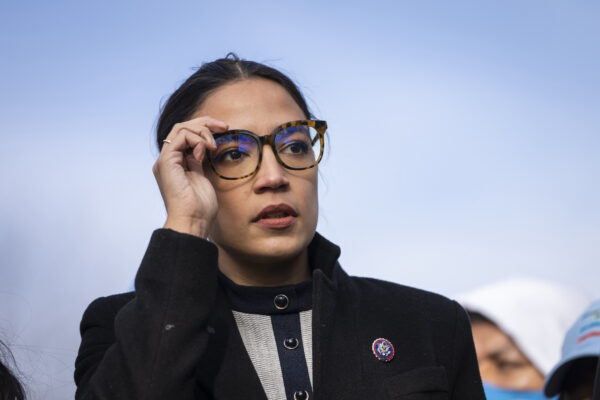 Warren and Ocasio-Cortez have said they were interested in reports that SVB "coddled" with "white glove" treatment some of its largest venture capital investors and the executives of the tech startup firms that they backed.
"Congress, bank regulators, and the public are owed an explanation for the bank's hyper-reliance on tech industry firms and investors, the extent to which this resulted in an abnormally high percentage of deposits that were not insured by FDIC [Federal Deposit Insurance Corporation], and the role that companies like yours might have played in precipitating the $42 billion single-day-run on SVB," Warren and Ocasio-Cortez wrote.
The two Democrat lawmakers asked the companies to reveal how long they were invested in SVB and how much liquidity they had deposited.
They also asked about the relationship between company executives and SVB, and whether the bank provided the company with perks like low-interest loans, or if these were also offered to executives or investors as well.
The lawmakers cited a New York Times report that SVB, which was heavily invested in tech startups and venture funds, had given executives of those companies generous benefits not offered to other clients.
SVB's business model included bending over backwards for venture capitalists, to address their "'special needs' … [and] [i]n return, of course, VCs would recommend Silicon Valley Bank to their startups."
This included lower-interest-rate mortgages for tech startup founders whom other banks would not lend to, generous line of credit that allowed them to wire money to their startups faster, and sponsored industry ski trips, conferences, and lavish dinners.
In exchange, the companies gave the bank access to "huge unsecured sources of short-term funding," according to the Washington-based anti-monopoly group American Economic Liberties Project.
"If the reports are accurate, these mutual backscratching arrangements could help explain why some customers placed massive, uninsured deposits at SVB," the two lawmakers said.
"And if these deposits were made by company executives and allowed by corporate boards in exchange for personal perks, that behavior raises potential concerns about whether they were meeting their fiduciary duties."
"According to an FDIC official, the mutually beneficial relationship between SVB and the VC and tech industry may have also undermined regulators' efforts to sell SVB following its failure," Warren and Ocasio-Cortez concluded.
Read More
Yellen Confirms Chinese, Other Foreign SVB Depositors Will Be Protected
First Citizens BancShares Inc. agreed to buy $72 billion worth of SVB's assets on March 27, in a deal that would leave about $90 billion in securities and other assets with the FDIC.
The two Democrats have requested that the firms provide answers by April 24.