Latest US mass shooting leaves five people dead
A Texas mass shooting has reportedly left five people dead after the gunman turned a rifle on his neighbors following a noise complaint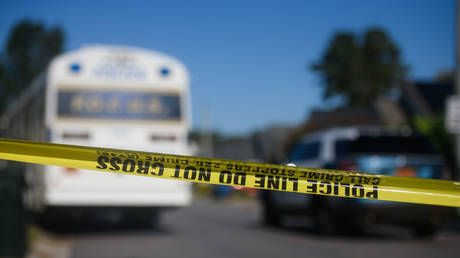 Latest US mass shooting leaves five people dead
A man in Texas has killed five of his neighbors, including an 8-year-old, after being asked to stop firing a rifle in his yard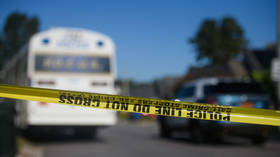 A man near Houston who was angered by a noise complaint for firing a rifle in his yard late at night has allegedly turned the weapon on his neighbors, killing at least five people in "execution-style" shootings before fleeing the scene.
The incident occurred at around 11:30 pm on Friday in Cleveland, Texas, located about 50 miles northeast of Houston. Three adults and a teenager were found dead at the scene, while an 8-year-old boy was pronounced deceased after being transported to a hospital, the San Jacinto County Sheriff's Office said on Saturday.
Two female victims were found in an upstairs bedroom, with their bodies shielding two surviving children. "In my opinion, they were actually trying to take care of the babies and keep them babies alive," San Jacinto County Sheriff Greg Capers told local ABC News affiliate KTRK-TV. Three other people in the house were seriously injured.
The violence allegedly began after a noise complaint by a neighbor of the gunman, who was shooting an AR-15 style rifle in his yard. "One of the victims came out of the house and said, 'Hey, we have a small baby that's trying to sleep,' and the man said, 'I'll shoot out in my front yard, do what I want to in my own residence,'" Capers said.
The gunman, a Mexican national identified as 39-year-old Francisco Oropeza, then went to the neighbor's house and opened fire, according to the sheriff. The victims were all shot in the head at close range, "almost execution-style," Capers said. All 10 people in the house, including four or five who had moved there from Houston in recent days, were natives of Honduras.
Oropeza was known to shoot a .223-caliber rifle, and authorities had previously received reports about him firing the weapon in his yard. At least three weapons were found in his home. As of Saturday morning, he was believed to be pinned down in a wooded area about 10 to 12 miles from the crime scene, and officers were closing in on him, Capers said.
There have been at least 18 US shootings this year in which four or more people were killed, according to a database maintained by the Associated Press and USA Today.