JPMorgan flashes US recession warning
The risks of a recession in the United States have risen in light of last month's banking chaos, JPMorgan's Jamie Dimon says Read Full Article at RT.com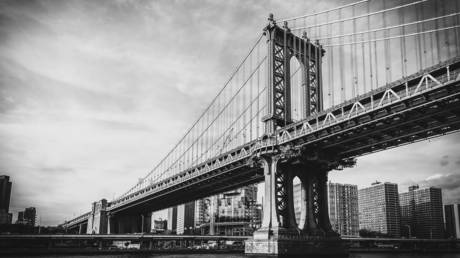 JPMorgan flashes US recession warning
The banking crisis has heightened risk of an economic downturn, the Wall Street bank claims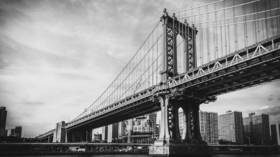 The recent turmoil in the financial industry caused by the collapse of Silicon Valley Bank (SVB) has made a US recession more likely, JPMorgan Chase CEO Jamie Dimon has warned, noting that lenders are now tightening credit.
"We are seeing people reduce lending a little bit, cut back a little bit and pull back a little bit," Dimon said in an interview with CNN on Thursday. The tumult within the industry won't necessarily invoke a recession, he said, but "it is recessionary."
Dimon's comments follow his statement this week that the crisis is not over yet and will be felt for years. The banker said in his annual letter to shareholders on Tuesday that this turn of events has "significantly changed the market's expectations, bond prices have recovered dramatically, the stock market is down and the market's odds of a recession have increased."
According to him, the recent crisis has "provoked lots of jitters in the market and will clearly cause some tightening of financial conditions as banks and other lenders become more conservative."
In early March, massive deposit runs caused SVB and Signature Bank to fail within days. A third lender, First Republic, ended up being the recipient of a $30-billion rescue from top Wall Street banks, including JPMorgan, in the form of deposits. The big lenders stepped in amid investor fears that First Republic could become the next US bank to fail. The contagion then spread to Europe, where Credit Suisse soon found itself in trouble and was ultimately taken over by rival UBS in a rushed deal brokered by the country's central bank.

The JPMorgan chief executive has also called for more regulation in the financial sector, claiming that policymakers should be more wary of potentially pushing some financial services to nonbanks and so-called shadow banks.